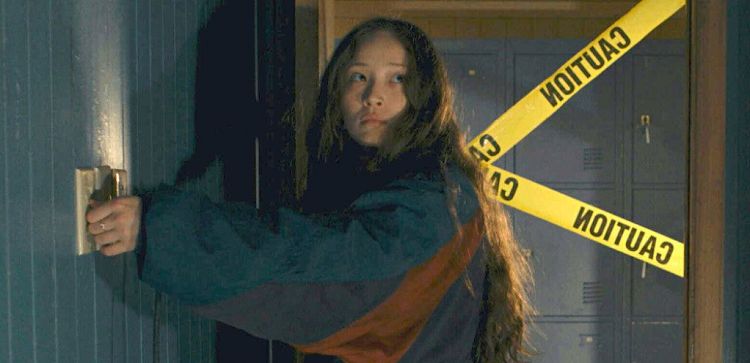 Havana Rose Liu's name is everywhere right now. The young star is being recognized for her work in the hit Disney+ thriller, "No Exit," and it seems the entire world is ready to learn more about her. She's not yet a household name, which means there is limited information available, but we've done what we can to find out as much as possible about the young star. She is taking this role seriously, and so far she's been quite happy to discuss it with the world. She's worth getting to know, and she's absolutely worth watching in her role.
1. She is Starring in a Movie Based on a Book
The entire movie is based on a book by the same name, and she is the lead character in the role. The isolation and the time in one place are difficult enough to read, but we cannot even imagine being asked to film in that kind of situation. She took it all in, and she made it her own.
2. She Faced Dark Issues
Her character in the movie, Darby, has enough problems of her own. She's an addict in rehab to get better, but she receives a call that her mother's health is in question, she's in the hospital, and there is a chance she might not make it. This young woman is desperate to be with her mother, so she escapes the rehab facility in which she's staying, and she is caught in a horrible blizzard that forces her to take shelter in a location that provides her with more problems than she ever imagined.
3. She Doesn't Have Many Lines
Because this movie is so isolated, she has to rely on her facial expressions – primarily her eyes – to tell the entire story of her situation, and she is phenomenal. It's not an easy job to convey how you feel with just your face, but it's even more difficult for someone who is not already a leading actress. Her skill and talent in this are unparalleled.
4. She Spoke with Addicts
To become a woman who is an addict who gets out of rehab, she had to learn what it is like to be an addict. Of course, without ever being one, you simply don't know. Her entire role is based on interviews she had with people who went through addiction in their own lives, what it feels like, what it looks like, and how it continues once you are a recovering addict for the rest of your life.
5. She Had More Freedom in New Zealand
This film was shot entirely in New Zealand in the middle of summer on a set that was snowy, dark, and cold, and she feels that she had more freedom there than any of the other sets she was on during the pandemic days of filming. It wasn't as strict or difficult, and she enjoyed that.
6. Being in New Zealand Helped
When she had to film some of the darkest moments imaginable in this movie, she was in a dark place. She had to be for her character, but she also had to be because that is what it looks like on the set. However, she had to take herself to many dark places internally to get the shots, and being able to leave the set and be outside in the sunshine and the blue skies of summer was immensely helpful.
7. She Feels Acting is collaborative
If there is one thing she has learned in her short but successful career thus far, it's that acting might look like a singular job, but it is anything but. It's a collaborative effort on behalf of every person on the set whether they are on-screen or off, and she knows this.
8. She Learns from Her Costars
She has learned many things about her own job and how she handles things from those she works with. She's learned professionalism, she's learned little tips and tricks that help her get into character and stay there, and she's learned to be who she is thanks to her costars.
9. She is Very Private
If anything, Havana is a woman who is highly personally. She loves to do things on her own, but she also loves to keep those things to herself. She is not interested in being in the spotlight as a person so much as she is being in the spotlight as an actress.
10. She's Never Really Worked Outside of Covid
Imagine being an actor who is new to the industry when you take your first job, covid hits, and many areas that are big on filming, and the world of entertainment shut down more than anywhere else for years. Now, imagine being this young woman who did just that. She hardly worked prior to covid, and her entire career has been like this.