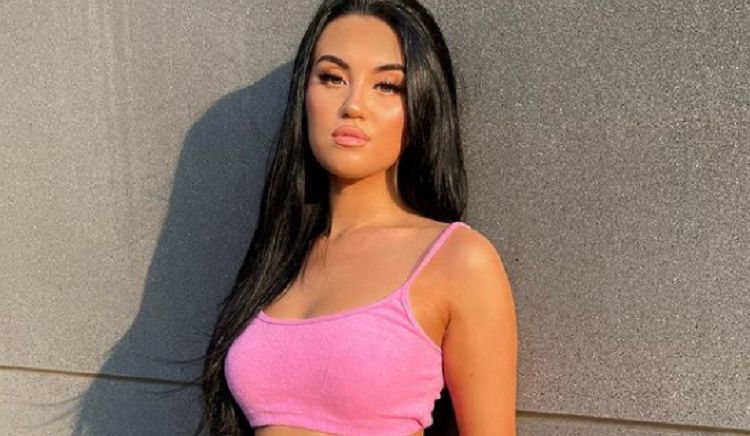 Season three of Love Island USA promised to be full of excitement, and it certainly didn't disappoint. Things really started to heat up during the Casa Amor week, and Isabel Johnson was one of the women to join the show near the end. Although she came to the island looking for love, she left empty-handed. However, her time on the show wasn't a complete waste. She is now officially a reality TV star and she's been getting a lot of attention thanks to her time on the series. There's no doubt that her DMs are now being flooded by lots of men who would love to get a chance. Continue reading to learn 10 things you didn't know about Isabel Johnson.
1. She's From Minneapolis
For the most part, Isabel appears to be a very private person so there isn't a lot of information on her life outside of what she shared on Love Island. One thing we do know, however, is that she was born and raised in the Minneapolis area and she appears to still live there.
2. She Likes To Travel
Isabel is the kind of person who loves a good adventure and she doesn't like to sit in one place for too long. She enjoys getting the opportunity to visit new places and she looks forward to traveling. Now that her reality TV star is on the rise, she'll probably be adding a lot more destinations to her list.
3. She Participated In Blackout Tuesday
Isabel isn't extremely outspoken about social issues, but she's made her stance on racism very clear. In the summer of 2020, Isabel showed her support for the Black Lives Matter Movement by participating in a virtual show of solidarity called Blackout Tuesday.
4. She Has No Hard Feelings Towards Anyone from Love Island
Anyone who watched Love Island knows that Isabel's time on the show was met with lots of disappointment. Although it would be easy for her to be bitter about the experience, that isn't the case. According to Pop Culture, Isabel said that she had "no hard feelings" for anyone on the show.
5. She Is A Student
If you thought Isabel was just another pretty face, you might want to think again. She also has the brains to go along with it. Based on an old LinkedIn profile, Isabel is a college student at the University of Minnesota and is set to graduate in 2022. The profile doesn't mention what she is studying.
6. Her Feelings For Korey Were Genuine
When it comes to shows like Love Island, lots of people have a hard time believing that the connections the cast members form are legit. When it comes to Isabel, it appears that things really were what they seemed. In a Q&A on her Instagram profile, Isabel opened up about her experience on Love Island and she shared that her feelings for Korey were 100% real.
7. She Doesn't Have A Large Social Media Following
When people do reality TV shows like Love Island, a large social media following usually comes shortly after. However, that hasn't happened for Isabel, at least not yet. At the moment, she has just 6,600 followers on Instagram which might put her at the lowest number of followers out of everyone from season three. That said, there's still a chance her follower count will increase in the years to come.
8. She Loves Fashion
If there's one thing Isabel definitely has plenty of, it's style. She loves fashion and being able to share her personality through her clothing and she knows how to put together a cute outfit for any occasion. Although it doesn't appear she's done any official modeling at this point, it wouldn't be surprising if she decided to give it a try.
9. She Loves Hanging Out By The Water
As someone who was born in Minneapolis, Isabel didn't grow up near the ocean, but she still developed a love for being near the beach. She loves relaxing by the water which means that she also likes to keep her body beach-ready all year long. Of course, this gives her plenty of opportunities to show off her impressive bikini collection.
10. She Doesn't Have Any Other TV Experience
These days, being a reality TV star is a legitimate career path and it's one that lots of people want to be on. From what we know, Isabel has never been on any other TV show. Now that she has the Love Island experience under her belt, there's a chance she may try to take advantage of other opportunities in the entertainment industry.Love Island USA
Tell us what's wrong with this post? How could we improve it? :)
Let us improve this post!