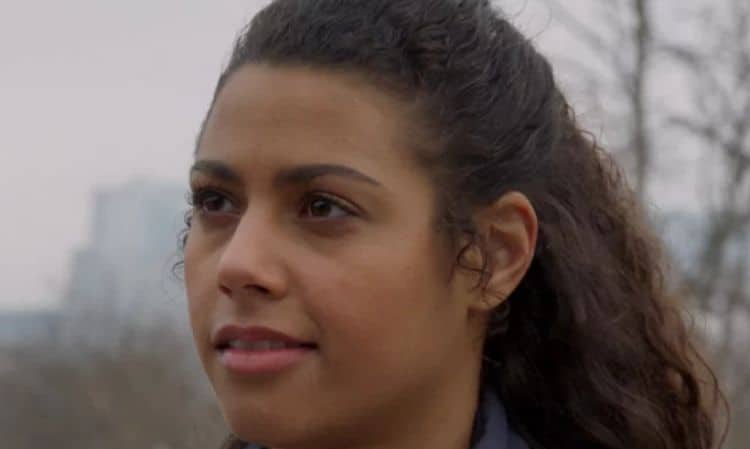 Katelynn Shennett is a name you may not be very familiar with yet, but that won't be the case for much longer thanks to his role in the hit series Chicago Fire. Being on the show has allowed Katelyn to share her talent with a wide audience, and there's no doubt that her work on the series will open up more doors for her in the future. Despite not having much on-screen experience, Katelynn has still managed to hold her own alongside her talented cast members and she has proven that she has everything she needs to be a star. If you haven't seen her in action, now is the perfect time to get acquainted with her. Keep reading to learn 10 things you didn't know about Katelynn Shennett.
1. She's A Formally Trained Actress
We weren't able to find any information on what drew Katelynn to acting, but we do know that it's something that she is very passionate about. She attended the University of Chicago where she studied acting and earned a BFA in theater. Not long after graduation, she got the opportunity to audition for Chicago Fire.
2. Chicago Fire Is Her First On-Screen Role
Chicago Fire isn't just Katelynn's big break, it's also her first break. Her role in the show marks her very first on-screen opportunity. Interestingly enough, she almost didn't even audition because she felt she couldn't fit it into her schedule. However, her roommate encouraged her to take the chance.
3. She's A Massage Therapist
Acting may be what Katelynn is best known for, but it's certainly not the only thing she's good at. In addition to having a BFA in theater, Katelynn also has a certificate in massage therapy from Pacifica College of Oriental Medicine. If she ever decides she no longer wants to act, she'll always have something to fall back on.
4. She Was Only Supposed To Be On Chicago Fire For A Few Episodes
When Katelynn was cast in Chicago Fire, she was only supposed to be in three episodes. However, her character ended up becoming much more significant. During an interview with Pantagraph, Katelynn said, "I guess they liked the work I did, so they wanted to keep bringing me back, which was really lucky. I definitely didn't expect to land anything like this for many years. It's pretty uncommon to get anything major right after college, so I was pretty floored to land this role."
5. She's Engaged
Not only have things been going well in her career, but Katelynn's personal life has also been going in a positive direction. In November of 2021, Katelynn's longtime boyfriend proposed to her. In an Instagram post announcing their engagement, she wrote, "Even as kids, when we first started dating 11 years ago, there was a part of me that knew that this sweet, funny, loving man would be my forever person."
6. She Love To Travel
Traveling is one of the best experiences a person can have, and Katelynn is thankful that it's something she's gotten to do pretty often. Over the years she's been able to visit several beautiful places including Mexico, Italy, and Puerto Rico. If her career continues to grow, she'll be able to add a lot more destinations to her list.
7. She's An Illinois Native
Katelynn may not be from Chicago like her character in Chicago Fire, but she is from Illinois. She was born and raised in a city called Normal which is a little more than two hours outside of Chicago. She attended Normal Community High School where she graduated in 2015.
8. She Enjoys A Good Adrenaline Rush
Based on her Instagram profile, it's clear that Katelynn is the kind of person who isn't afraid to step outside of her comfort zone and try new things. She is all about living life to the fullest and she is always down for a good adventure. Some of the things she enjoys include hiking, swimming, and horseback riding.
9. Her High School Teacher Inspired Her To Take Acting Seriously
We all need that one person who believes in our abilities and pushes us to do our best. Katelynn found that person when she was in high school. Katelynn told Pantagraph that she credits her high school drama teacher with being "the first to believe in me and my talent, and I began to see that I could take this beyond a hobby".
10. She Likes To Spread Positivity
As an actress, one of Katelynn's main goals is to always put on a great show. On top of that, however, she wants to use her platform as a way to spread positivity to those who watch her work and the people she works with. So far, I think it's safe to say that she is certainly accomplishing that goal.
Tell us what's wrong with this post? How could we improve it? :)
Let us improve this post!