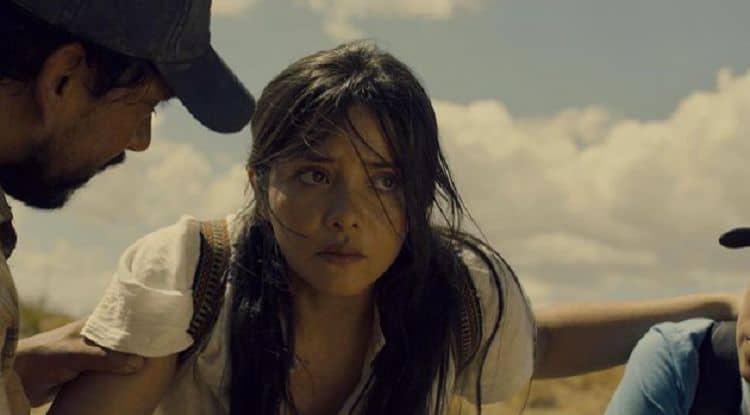 Teresa Ruiz is so good at her job that she's earned worldwide recognition for it. She's an actress who is part of the Actors Studio, and she's earned many awards for being the best at what she does from many international award nominations. There is nothing she cannot do, and her fans continue to fall harder for her each time she comes out with something new. It seems impossible to think that one woman can do so much with one career, but she's always showing the world it can be done better each time. Just when you think she's peaked, she shows up with something else that knocks the socks off her fans.
1. She's an 80s Baby
Ruiz was born on December 21, 1988. She will celebrate her 33rd birthday in 2021. She was born Teresa Ruiz, but Ruiz is not her official last name. She was born Teresa Ruiz Lopez, and she chose to go by Teresa Ruiz as an actress.
2. She is from Mexico
She was born in Santiago Matatlan, Oaxaca, Mexico. However, she was not raised there. She spent little time there as an infant before her family relocated to Los Angeles. She is quite proud of her Mexican heritage, but she is also proud to have grown up in LA as a child thanks to how much it afforded her in terms of learning to act and pursue her dreams.
3. She Studied Method Acting
Not only did she study method acting, but she also studied it under one of the greatest actors of all time. The late, great Martin Landau taught her everything she knows about method acting. He also invited her personally to become a part of the Actors Studio, which is run by Al Pacino. She accepted, and it's changed her life.
4. She is Inspired Being Outside
If you want to find inspiration, you know where to go. Everyone has their 'place' where they go to find inspiration and to see the world from a new perspective. She goes to her garden. Being outdoors is something she loves and enjoys. It provides her with a sense of peace that fosters joy and happiness in her heart, and she is often found outside tending to her garden.
5. She Starts Her Mornings in her Garden
She has a hectic life – as we all do – but she makes the time to start her mornings off on the right foot. She grabs reading material, coffee, and she heads outdoors to read in her garden. It's a great way for her to start her day quietly and without interruption, and she enjoys it.
6. She Works Better Outdoors
She is all of us all wrapped into one amazing woman. She often takes her laptop outdoors with her to work, and it is where she does her best work. She's not a fan of being inside and working in an office or enclosed space, and there are so many of us who do the same thing. Laptops, coffee, and mornings outdoors because we are at our best, we are doing our best, and we are feeling our best in those moments.
7. She Does not Have A Green Thumb
When she's outdoors tending to her garden, she's sipping her morning beverage and playing with the dog, reading, or working. She's not actually tending to the garden. She's tending to herself while situated in the garden, but as someone who also lacks a green thumb – I find this to be tending to the garden in a way that makes it sound so lovely.
8. She Plays a Version of a Real Person
Her character in "Narcos," was originally going to be a real character based on a real woman, but the writers designed to give the character a bit of a fictional life the day she began. However, she is adamant that she nor the other actors on the show who are playing real-life drug lords from Mexico never wanted to meet the real people who they are portraying. They simply declined the offer even when the real people reach out.
9. She's Open to Try a Lighter Role
Essentially, her entire life has been spent on television and in the movies playing hardcore difficult roles. She takes on a lot of heavy characters, and many actors believe that this stays with you even when you put a character to bed. At the moment, she's open to doing something light and airy. A love story or a family movie would make her quite happy.
10. She Sometimes Struggles with Her Character
Her Narcos character is a dark one, but she's also fashionable and she is powerful and she is flirtatious and she is ruthless, and it is sometimes difficult to find a way to marry those things into one person. How do you portray a no-nonsense, violent criminal woman who is a fashion queen with a charming personality? She's figured it out, but we cannot figure out how.
Tell us what's wrong with this post? How could we improve it? :)
Let us improve this post!