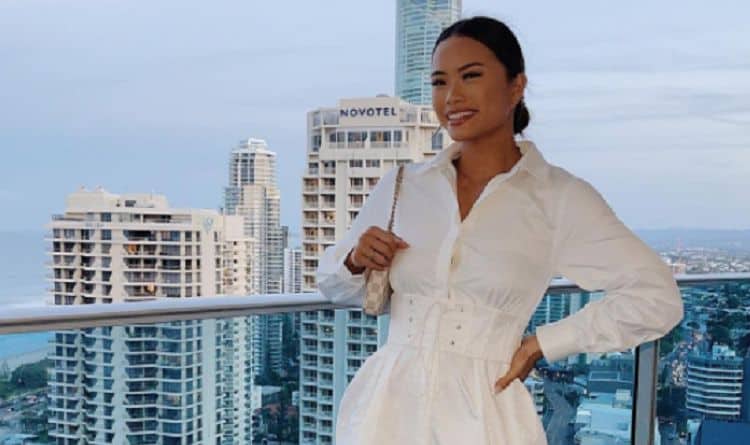 Sarah Magusara's life is probably nothing like she imagined it as a little girl. We doubt there was a time when she was little she imagined she'd be a teenage mom raising a baby or that she would be a viral TikTok sensation. Her life might not be what most people imagine it will be like when they reach their first year of their 20s, but don't mistake her for someone who has any regrets. She is proud of how her life has turned out, she's doing well, and she's making the most of what she's been given in life – and she's taking care of her little family. Here is everything you need to know about the teen mom turned social media sensation.
1. She's Young
Magusara is young. She's still only 19, but she will celebrate her 20th birthday in 2021. Her date of birth is August 22, 2001. She grew up in a time when social media was everywhere in her life, and that makes her a large part of the first generation who used it all the time. She was born and raised in Australia, but she's been very open about the fact that her family – her parents – is from the Philippines.
2. She is In A Relationship
One thing that many people assume is that she is a single mother. She is not. Her boyfriend, however, is not into social media. He prefers to live his life in a quiet manner, and he is not a public figure. They are together, they are raising their baby, and they are happy.
3. She Loves Working Out
One thing she's big on is working out. Her Instagram feed is filled with workout tips, videos, and advice. She's very into taking care of herself, which is a good thing. She makes sure she lets her followers and her fans know how she lives her healthy life, and it is working for her. Her TikTok, however, is a lot more loose and carefree.
4. She Was Pregnant at 17
She didn't think she'd be a mom at 18, but here she is. She ended up pregnant when she was only 17, and she made the most of it. She did get a lot of hate from those who don't know her, but she said her general feeling was that people accepted her, congratulated her, and they did not make her feel bad about her situation. She was still in school when she got pregnant, and even her teachers were kind about her situation.
5. Her Daughter is Darling
Sarah became a mother in 2019 to a little girl. Her daughter is Zamira Rose, and she is a cutie. She's usually always close by her mother, and she is in a lot of her content. She's an adorable baby, and it's clear that her mother is a very proud mom.
6. She Wants a Big Family
She and her boyfriend, the father of her baby, are very eager to have more kids. However, they are waiting a while to get a start on creating a baby family. They want at least two or three more kids so that they can have a large family, but they'd like to grow up a little bit first, get married, and really enjoy where they are right now.
7. Her Boyfriend is Private
Pieta is his name, and he is not someone who shows up much on her social media page. He is not into social media, but she will occasionally sneak in a photo of him when they are going out or when they are doing something together as a family. She's clearly enamored with him, and he with her, and they seem like a very happy little family.
8. She's Doing Well
This young woman might not even be old enough to legally drink yet, but she's doing well. She has amassed a net worth of approximately $1.5 million thus far, and she continues to grow more famous each day. She will likely increase her net worth significantly in the coming years.
9. She Didn't Tell Anyone About Her Pregnancy For Some Time
She was 21 weeks along when she finally told people she was pregnant. She worried about what everyone would say about her being a 17-year-old pregnant teenager, and she had no idea that the world would support her. She ended up finding that her pregnancy brought her an entirely new audience of young mothers who wanted to connect with people in their situation.
10. She's Been on Instagram Since She Was 13
She realized young that she has a fashion sense and a very naturally curvy figure that people love. She began sharing her outfits – ones that are flattering to her body – with other young teens looking for other girls who look like them. It just became a hit, and she's been doing it ever since.