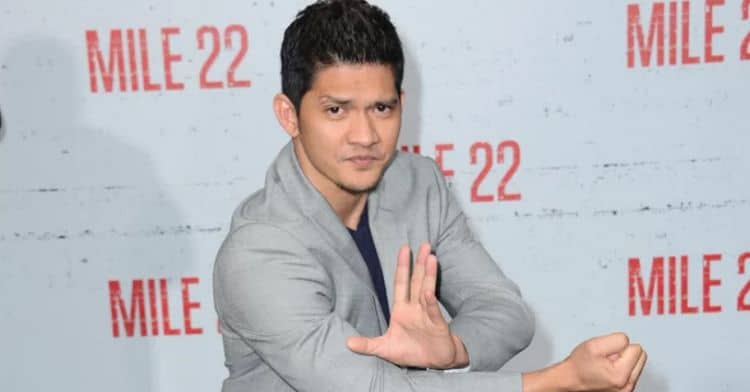 He's a well-known television star who works hard to make us believe his characters are the best, and that is why the world loves Iko Uwais. He's famous for his martial arts skills, his stunt work, and so much more, and he's making headlines now for being cast as the villain in the new "Expendables 4," which is a perfect role. He is multi-talented, he is good at what he does, and he is making waves in the entertainment industry with roles in shows such as Netflix's "Wu Assassins," which has been on the network since 2019. However, it seems most of his fans know very little about him, and we want to fix that.
1. He is in His 30s
He was born in the best decade, which is the 1980s. He was born on February 12, 1983. He got to grow up when the world was simpler, easier, and a little less hectic. It was a good time for kids and families because households were not always connected, and quality time was so much more common amongst families and friends.
2. He's Indonesian
Uwais was born and raised in Indonesia. He was born in Jakarta, and he spent most of his life there with his mom and dad. He also spent a lot of his time with his grandfather. We do not know if he has siblings of his own.
3. His Grandfather is a Master
His grandfather was a master. He's what is called a silat master. Silat is a type of martial arts that originated in the Malay Peninsula. It's practiced most often in Indonesia. His grandfather was so good at the craft that he was able to found his own school for those who wanted to learn.
4. He Was Discovered
He might not be a supermodel – those who are so commonly referred to as being discovered walking through the mall or doing things their own way – but he was still discovered. A director by the name of Gareth Evans found him while he was filming his own documentary about the martial arts form that Uwais and his grandfather practiced, and he encouraged the young man to be part of his own martial arts movie as an actor.
5. He is Married
Back in 2012 in the midst of summer, Uwais married the love of his life. Her name is Audy Item, and she is a singer. She's well-known for her talent and her vocal skills, and the couple has been married for nearly a decade at this point. They try to keep their marriage as private as possible, and that does seem to work well for them.
6. He's a Dad
He's a father. He and his wife have two children together. Both are daughters. Their daughters are Atreya and Aneska, and they are proud parents. They don't allow their daughters to spend much time in the press, and that is such a great way to raise kids when you are famous and just trying to give your kids a life that is considered normal and calm.
7. He Keeps to Himself
One thing he's good at doing is keeping his life to himself. He's a relatively private man who likes to keep his family out of the press as much as possible. He knows that privacy is something that should be valued more than anything, and he makes it a point to share as little as possible about their private home life.
8. He Was a Driver
Prior to becoming a talented actor, he was working a regular day job like anyone else. In his spare time, he practiced his martial arts. While working, though, he was an operational driver for a company called Esia. It's an Indonesian telecom company, and it's something he enjoyed doing.
9. He Has a Large Following
His Instagram following alone is astounding. He has more than 1.2 million followers on the platform, which is a huge number for anyone – not just as an actor. He shares his work, and he shares what he has going on with the different projects he's got lined up, and his fans love to see it.
10. He Turned his Passion Into a Job
What this young actor has been able to do is amazing. Not only has he been cast in a major project that will certainly bring in a lot of revenue and even more fans for him, he's managed to turn something he enjoys doing – martial arts – into a career. He gets to wake up each morning and do what he loves to do, and he's not required to even call it a job. It's his passion project.
Tell us what's wrong with this post? How could we improve it? :)
Let us improve this post!