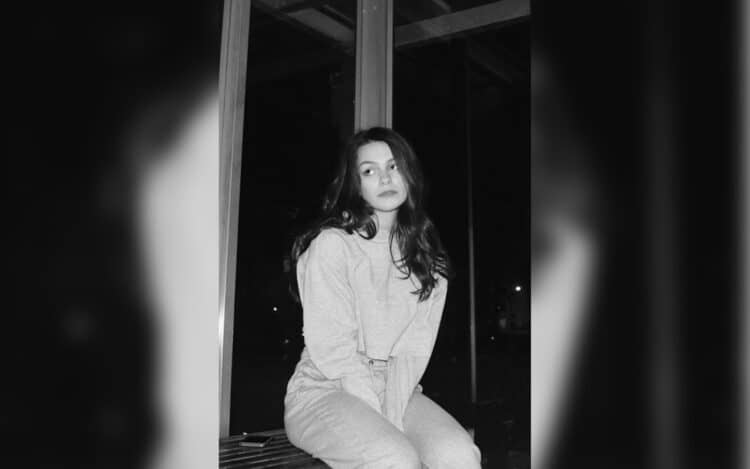 Jules Terpak wasn't always planning on becoming a social media influencer, but once she started creating content it was clear that she had found her calling. Since starting her journey on TikTok, she has amassed a following that includes more than 285,000 people. Much of her content centers around various political topics, understanding life in the digital age, as well as information to help her fellow Gen Zers learn how to decipher between real and fake news. As her following continues to grow, it becomes clearer and clearer that Jules possesses a kind of staying power that you don't always see with influencers. Keep reading for 10 things you didn't know about Jules Terpak.
1. She Is Based in New York
At the moment, we know that Jules is based in the New York City area. While that doesn't appear to be where she is originally from, we weren't able to find any details on where she was born and raised. Being in New York has proven to be the perfect place for her to grow her career as an influencer.
2. She Has A YouTube Channel
TikTok is the platform that most people associate with Jules, but like any good influencer, she understands the importance of reaching people in other places. She also has a YouTube channel and although she used to post there, all of her videos have been removed.
3. Andrew Yang Is One of Her Inspirations
According to an article from Embedded, Jules watched a YouTube video with Andrew Yang that helped educate her on Universal Basic Income (UBI). After learning about the subject, she became interested in how this idea could impact work culture as well as technology. She now co-hosts a podcast with Yang.
4. Her Instagram Profile is Private
We've already touched on the fact that Jules is a private person, and that's not unusual for influencers. What is unusual, however, is the fact that Jules' Instagram account is private. Typically, people with large social media followings like to keep their accounts open on all platforms so more people can easily access their content.
5. She Is a Consultant
After Jules' social media presence started to gain traction, she relocated to New York City where she was offered a job with a marketing agency. Although she has officially reached a place where creating content can sustain her full time, she still does some marketing consulting on the side.
6. She's Had A Variety of Odd Jobs
Entering the working world has been an overwhelming experience for lots of members of Gen Z. Jules believes this is because many people around her age don't have any work experience before starting a full-time job. That, however, isn't true for her. Over the years, she has had several jobs including working in retail and coaching gymnastics.
7. She's Worked With Some Major Outlets
There are some people who see posting on social media as nothing more than a waste of time. In recent years, however, it has proven to be much more than that. People who gain large online followings put themselves for major opportunities in real life. So far, Jules has gotten to work with big companies like Google and NBC News.
8. She's Done Public Speaking Engagements
Public speaking is one of those skills that can come in handy no matter what line of work you're in. However, for an influencer like Jules, it could really allow her to expand her brand. She has already done some speaking engagements outside of social media and it seems likely that we'll see her do even more in the future.
9. She Enjoys Doing Research
Members of Gen Z often get pegged as being lazy and cutting corners. However, Jules is a prime example of the fact that Gen Z is far more capable than people like to give them credit for. She loves doing thorough research and she enjoys learning as much as she can. Thanks to her, other people won't have to look as hard for the information they need.
10. She Went to School to Study Healthcare Supply Chain
There are lots of people who end up going down a career path that has nothing to do with what they went to school for, and Jules is one of them. She studied Healthcare Supply Chain in college although we didn't find any information on where she went to school. It doesn't appear that Jules has ever worked in healthcare. Now that she's found something else she enjoys, she will probably continue in the industry she's in.