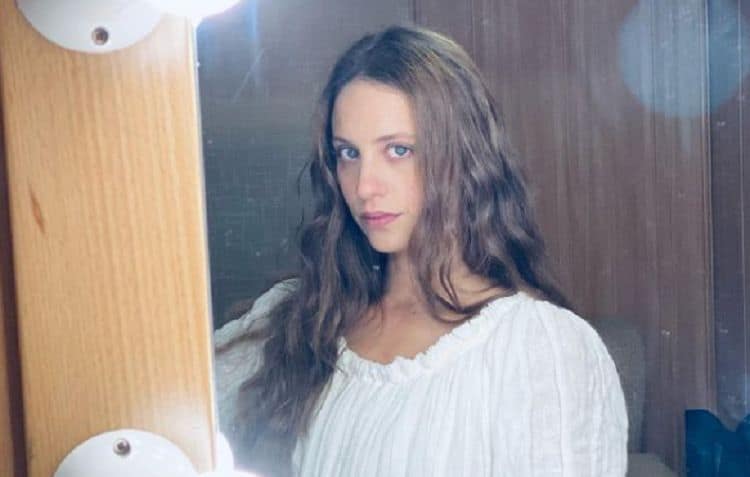 Michelle Jenner (no relation to the famous Jenner/Kardashian families) is still in her early 30s, but she's already been in the entertainment industry for more than 20 years. From the moment she got her foot in the door, she made it clear that she was here to stay. Over the course of her career, she has found success on the big and small screens. She has shown the world that she can play a wide variety of characters and she's never afraid to put her skills to the test. While she may not be well known to American viewers, Michelle is very popular in her home country of Spain as well as other parts of the world. As she continues to work on great projects, there's no doubt her reach will stretch even further. Keep reading for 10 things you didn't know about Michelle Jenner.
1. She Comes From A Creative Family
While lots of actors have sad stories about how their parents were disappointed at their choice to go into the arts, that probably didn't happen to Michelle. That's because both of her parents work in the entertainment industry. Both of her parents are actors although her father has worked more consistently.
2. She's A Formally Trained Actress
Michelle definitely isn't lacking in the natural talent department, but that doesn't mean she hasn't put in a lot of work on top of that. She studied acting, singing, and dancing at the Company & Company School. She then went on to continue her acting studies at the Nancy Tuñon acting school in Barcelona.
3. She Was In A Video Game
In addition to the live-action work she's done, Michelle has also had a successful voice acting career. In fact, she began voice acting when she was just six years old. Most notably, she was the voice of Hermione Granger in the Spanish versions of the Harry Potter video games.
4. She Loves Being Out In Nature
Just because Michelle is a famous actress doesn't mean that she only likes to be surrounded by glitz and glamour. She also appreciates the simple things in life. When Michelle has free time, she enjoys being outdoors and taking in all of the beauty that nature has to offer. Whether she's going for a hike or hanging out at the beach, you can usually catch her soaking up some sun and fresh air.
5. She Enjoys Giving Back To Others
Michelle has been very mindful about using her platform as a way to help those in need. In the past, she's collaborated with the Josep Carreras Leukemia Foundation. Through the organization, she was able to visit young children who were spending time in the hospital. She has also helped raise money for other causes.
6. She's Also A Costume Designers
Michelle has spent the majority of her career in front of the camera, so that's what most people know her for. However, she has done some behind-the-scenes work as well. Michelle loves fashion and she is a talented costume designer. In 2015, she designed the costumes for a short film called Alicia (de vuelta).
7. She Loves To Travel
Michelle loves having new experiences and traveling offers her plenty of opportunities to do that. Over the years, she has been able to visit lots of places in Europe and other parts of the world. Thanks to her career, she will probably get the chance to travel to lots of other beautiful destinations.
8. She Has More Than 50 Acting Credits
Anyone who takes a look at Michelle's acting resume will probably be very impressed by the amount of work she's done. In just over 20 years, she has earned a total of 52 acting credits (this includes two projects she has in the works). If she continues at this pace, she could easily reach 100 credits before her career is over.
9. She's A Fairly Private Person
Most celebrities who have been in the business for as long as Michelle has have become open books to some extent. But that hasn't been the case for Michelle. She has done a good job of keeping her personal life away from the spotlight. Although she is active on social media, she likes to keep her content focused on her work as much as possible.
10. She's Passionate About Human Rights
Michelle may not be as outspoken about her views as some people, but she's also made it very clear where she stands. In the summer of 2020, Michelle participated in a virtual protest called Blackout Tuesday which was designed so that people could show their solidarity in the fight to end racism.
Tell us what's wrong with this post? How could we improve it? :)
Let us improve this post!