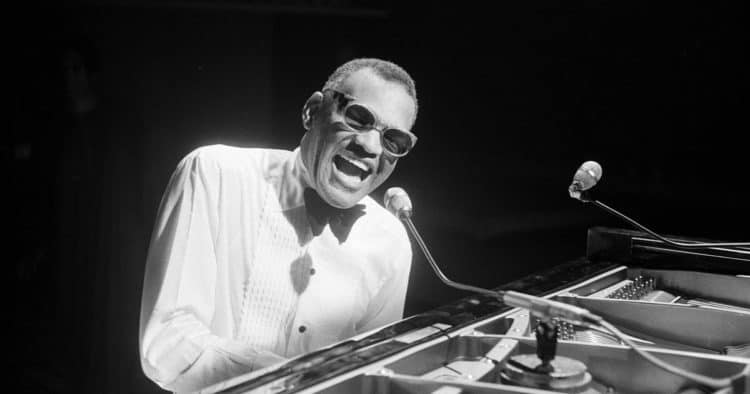 Over the last several decades, R&B music has provided the soundtrack for countless moments in people's lives. From weddings to graduations, to funerals, R&B music has the versatility to be played for any occasion. Some of the genre's most noteworthy artists have had their stories turned into biopics. Although biographical movies can be hit or miss, there have been some that have really done wonders when it comes to bringing these stories to life. In fact, some of these portrayals have been so good that the actors will forever be linked to the singers they played. Continue reading to see our list of the five best portrayals of R&B singers in movies.
1. Angela Bassett as Tina Turner
The 1993 film What's Got To Do With It might have just been one of the best movies of the year and perhaps one of the best biopics of the decade. The story followed Tina Turner's life from a young girl in the south to one of the most successful artists of her generation. Angela Bassett's portrayal of the legendary singer was good that some people had a tough time believing that she really wasn't Tina Turner. The role was instrumental in solidifying Angela's talent as an actress and it even earned her an Academy Award nomination for Best Actress.
2. Jamie Foxx as Ray Charles
It's impossible to talk about portrayals of R&B artists without discussing Jamie Foxx's portrayal of Ray Charles in the 2004 movie Ray. Not only was Jamie's acting on point, but he also got the chance to put his vocal talents to good use. He actually sang some of the songs in the movie and many people would agree that it was impossible to tell his voice apart from Ray Charles'. The movie helped show the world that Jamie Foxx could do much more than just make people laugh. Jamie's work was so impressive that he won an Academy Award for Best Actor in a Leading Role. No matter how much time passes, it's probably safe to say that Ray will always be considered one of the best music movies.
3. Chadwick Boseman as James Brown
Widely known as the Godfather of Soul, James Brown rose to stardom at a time when it was difficult for people of color to be respected and taken seriously. Despite the difficulties of the time, James Brown was adamant about not playing by the roles. In the movie Get on Up, Chadwick Boseman did an excellent job of embodying who James Brown was as an artist and a person. Although this movie didn't get as many accolades as some of the other movies on the list, it was one of Chadwick's first major film roles and it helped further establish him in his career. Sadly, James Brown passed away nearly a decade before the movie was released.
4. Jennifer Hudson as Aretha Franklin
There have been countless instances where an actor was cast to play a singer, and it just wasn't a good fit. However, when news broke that Jennifer Hudson would be playing Aretha Franklin in the 2021 film Respect, everyone felt like it was a match made in heaven. In fact, before her death, Aretha Franklin herself had already expressed Jennifer Hudson was the person she wanted to play her. Although there was a lot of pressure on J Hud to bring the Queen of Soul to life, she certainly didn't disappoint. Not only is Jennifer Hudson an incredibly talented singer, but her acting skills are top-notch as well. Most people would probably agree that Jennifer's work in Respect would put the movie at the top of the biopic list for 2021.
5. Larenz Tate as Frankie Lymon
The 1998 movie Why Do Fools Fall In Love is one that doesn't get nearly as much credit as it deserves. That's something it has in common with the subject of the film, Frankie Lymon. Frankie rose to fame in the 1950s at the leader of the group Frankie Lymon and the teenagers. Sadly, he died at just 25 years old which meant that he never got the chance to live out his full potential. Larenz Tate's portrayal of the young artist was vibrant and energetic, but he also did a great job of re-telling some of the singer's darker times. Unlike many other biopics about musicians, Why Do Fools Fall In Love was more focused on Frankie's personal relationships than his work as a singer. Even though the film didn't earn any major awards or nominations, it has helped immortalize Frankie Lymon and it was also a great opportunity for Larenz Tate.Angela Bassett
Tell us what's wrong with this post? How could we improve it? :)
Let us improve this post!