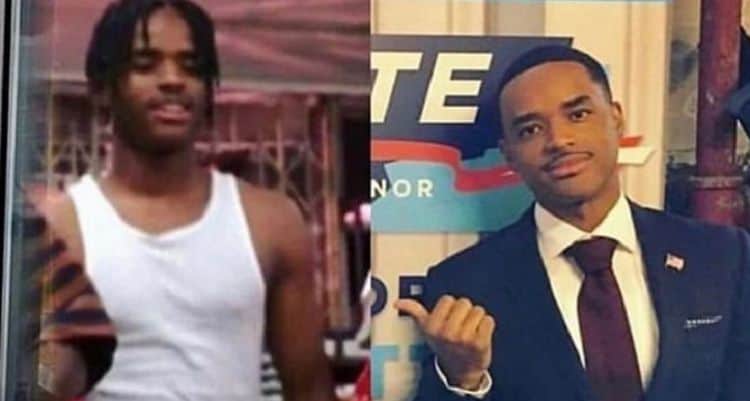 Larenz Tate is an American actor who has shown up in numerous movies and TV shows since the 1980s. Recently, it has been announced that his character Councilman Tate will be becoming a regular character on Season 5 of Power, which can be found on Starz.
Here are five things that you may or may not have known about Larenz Tate:
Wasn't that Interested in Acting at the Start
When Tate was still a child, his parents enrolled him and his brothers in a drama program at the Inner City Cultural Center in LA. Initially, the two were not that interested in what the drama program was teaching them. Instead, they saw it as more of a chance to meet girls. However, when one of their classmates was cast in The Cosby Show, they began treating it in a much more serious manner. As a result, all three of the Tate brothers have become actors.
Got Started on The Twilight Zone
With that said, Tate's first role was on The Twilight Zone in 1985. To be exact, he was on "Night of the Meek," which was a Christmas special that saw the lead character turning into Santa Claus after he finds a magical sack that can create presents. Some people might be confused because they have recollections of a black-and-white version of The Twilight Zone, but it should be noted that this was one of the two revivals of said TV show. In fact, "Night of the Meek" was a remake of an earlier episode called "The Night of the Meek."
Played Willie Fuffner on Family Matters
Tate's appearance on The Twilight Zone was followed by a number of other minor roles. One example was Willie Fuffner on Family Matters, who was an opponent of Steve Urkel. With that said, the character showed up in a total of two episodes on the TV show. In the first episode, he was depicted as a bully who was attempting to force Laura to go to a dance with him but ended up getting foiled by Urkel. Meanwhile, the second episode concluded with him being sent to juvenile hall because he had spiked Urkel's drink with alcohol in an attempt to get revenge.
Played O-Dog in Menace II Society
O-Dog in Menace II Society was one of Tate's best-known roles. Said movie was a teen hood drama that happened to be the directorial debut of Albert and Allen Hughes, who have since gone on to direct a number of well-known movies such as Book of Eli. Regardless, Menace II Society managed to achieve a fair amount of critical as well as commercial success, as shown by the fact that it earned $27.9 million at the box office on a $3.5 million budget.
Has Been in a Music Video
Tate has shown up outside of movies and TV shows as well. For example, he had a role in Ashanti's 2003 music video for "Rain on Me." Said music video touched upon themes of domestic abuse, so it should come as no surprise to learn that Tate played a rather unpleasant character to say the least. Speaking of music, it is interesting to note that Tate has played a couple of music icons as well, with the first being Frankie Lymon in Why Do Fools Fall in Love and the second being Quincy Jones in Ray.
Save