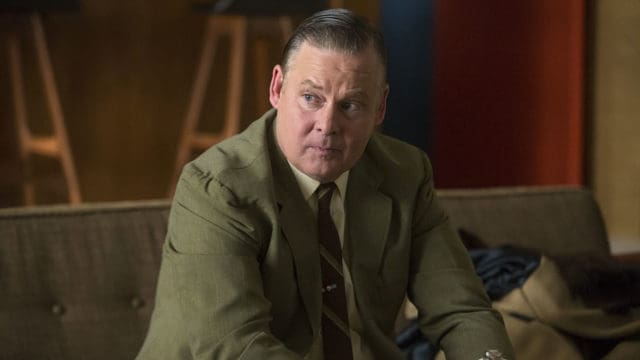 Most of us are familiar with Bill Murray, the notoriously funny actor, but did you know that he has a brother in the entertainment business? It's Joel Murray! He's a funny guy in his own right and has been as successful as his brother, but in many circles, not as well-known. He's set to appear as a part of the cast in the new television show, "Whose Live Anyway?" You'll get to see an example of his improv skills when the show hits the air.
Here are five things that you need to know about him.
1. He comes from a family of entertainers
Joel was raised in Chicago, with his five brothers. Bill grew up to become a famous celebrity figure. In addition to Bill, two of Joel's other brothers also joined the industry. Brian Doyle-Murray became a comedian, voice actor and screenwriter. His brother John Murray is an actor, writer and producer and is known for his involvement in "The Sweet Spot." Their other brothers Ed and Andy did not follow their siblings in choice of careers.
2. He appeared with his brothers in a film
Joel Murray had the unique opportunity to appear in a movie with his brothers Bill, John and Brian. This was a golden opportunity for all four of the brothers. The film was the holiday hit movie "[easyazon_link identifier="B0032GWF2A" locale="US" tag="tvovermind00a-20″]Scrooged[/easyazon_link]." He went on to appear in "Mad Men" and "Two and a Half Men," with recurrent roles that lasted a considerable length of time for each.
3. He was inspired by his older brothers and a friend
Joel was just ten years old when he went to see his brother Brian perform with John Belushi and Joe Flaherty. he considered them to be among the best improv actors in the world. He ended up in college and as luck would have it, he was Dave Pasquesi's roommate. Dave is one of the best improvisers ever. They spent tie together and shared their dreams of working at "[easyazon_link identifier="0787996505″ locale="US" tag="tvovermind00a-20″]The Second City.[/easyazon_link]" The two started taking classes from Del Close, who had taught his brothers along with Dan Aykroyd, Belushi and Gilda Radner. I was from this point on, that Joel was hooked on improv.
4. He has an annual event at Caddy Shack Restaurant
The brothers sponsor an annual tournament that raises funds for veterans and first responders. Joel often serves as emcee and auctioneer. They even perform in song on occasion. It is a worthy cause that they have gotten in the habit of doing and it has been ongoing for more than fifteen years now. It takes place at the Murray Brothers Caddy Shack Restaurant that is located in St. Augustine, Florida.
5. They've never watched "[easyazon_link identifier="B00AEFZ330″ locale="US" tag="tvovermind00a-20″]Scrooged[/easyazon_link]" together
You would think that the four brothers would have a good time watching themselves perform together in a comedy, but it hasn't happened. Joel commented that while many families kick of the season by watching the film, they have not yet done that. Perhaps it was enough that they had the chance to work together, and they're leaving it at that.
Tell us what's wrong with this post? How could we improve it? :)
Let us improve this post!