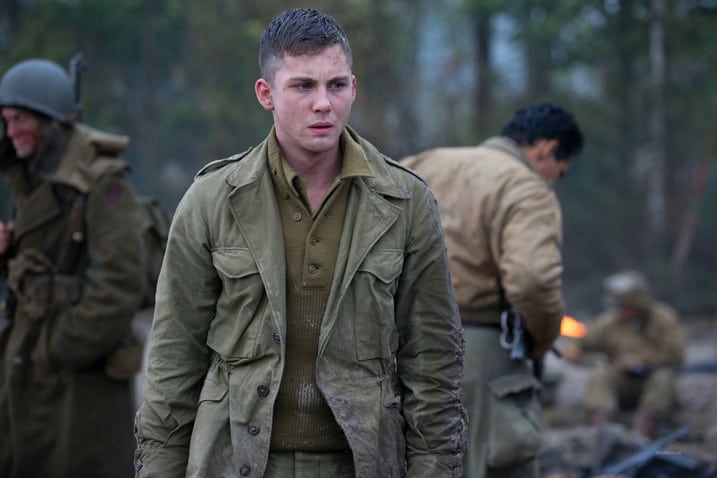 If you're an NFL fan then you've likely heard about as much concerning Johnny Manziel as anyone else. The former quarterback for the Cleveland Browns came in at a time when people in Cleveland were ready for a football messiah and unfortunately he wasn't the answer. It wasn't just his conduct on the field, but his conduct off the field that got him in trouble. But being the kind of guy that the media flocked to with expectation it wasn't hard to see how they would stick around to pick the metaphorical bones clean once he'd been knocked down. At this point it's assumed that there will eventually be a biopic about his rise and fall since it wouldn't seem that he's bound to come back to the NFL anytime soon. The actors that would be best suited to play him though are easily debatable since it would seem that the challenge might be seen as interesting.
Here are five actors that could possibly play the role of Johnny Manziel.
5. Alex Pettyfer
Finding actors that look enough like Manziel would be the first challenge, but right after that would be finding actors that can pull this kind of role off. Alex has been in a couple of movies that got decent hype but otherwise he's still got a reputation that needs to build and build in order to really put him up there with the more elite names. He's a good actor to be quite honest, he just needs a challenge that's going to break him out of his comfort zone in a way that will change him for the better. He's got the build and the capability of making a role like this work, especially since he's one of those that still looks young enough.
4. Josh Hutcherson
Josh is another guy that could be made to pass for Manziel in the way he looks but he's also shown in his films and appearances that his acting ability is good enough to cover a role like this. Throughout his career so far he's covered a few different kind of role and while he hasn't been as successful at all of them he's still been gaining in skill and experience to the point that he could pull this off. The training would be the big part for most of these actors as they would have to bulk up a bit and really get into the groove when it comes to flinging the football down the field. Of course it all depends on how much focus the movie would put on Manziel's playing time.
3. Tom Felton
Tom would definitely have to hit the weights for a role like this and bulk up a bit, but it's already been seen that he can pull an American accent so that part isn't much of an issue. It's kind of interesting to think of what he might look like if he dyed his hair darker and roughed up a bit to become more like a jock. It might be that Harry Potter fans wouldn't recognize him at first, especially if he had to take on a full makeover for the part. It would seem though that this one might not happen since Tom doesn't seem to be seen all that often on film. And why would he when he's got the fame of his role as Draco Malfoy still taking care of him?
2. Logan Lerman
In a way Logan is almost like a chameleon since he can become whatever role he needs to in order to get a part. It wouldn't be too hard for him to transform into Manziel for a biopic like this since quite honestly he'd have to bulk up a bit but it doesn't seem as though he'd have to do much else. As far as acting goes he's shown his talent throughout a lot of different movies that have used him in ways that have only heightened his experience and his veracity as an actor. Playing this kind of part should be fairly simple since if any football fan knows Manziel was very outspoken when it came to his time in the NFL.
1. Jamie Bell
Jamie is kind of like a working-man actor in that he takes on roles that a lot of people don't know about sometime and then he takes on roles that a lot of people might not want but he seems fit to take all the same. In any case he's a great actor with a resume that has a few less than stellar films on it. But if you watch his acting he's probably one of the best characters in any given movie that he's in, and he's been a great TV talent as well in the show Turn. It's fair to say that he looks enough like Manziel and could do the role proud.
The only question is who would actually line up to do this? You might get a lot of Browns fans that want to try the part.