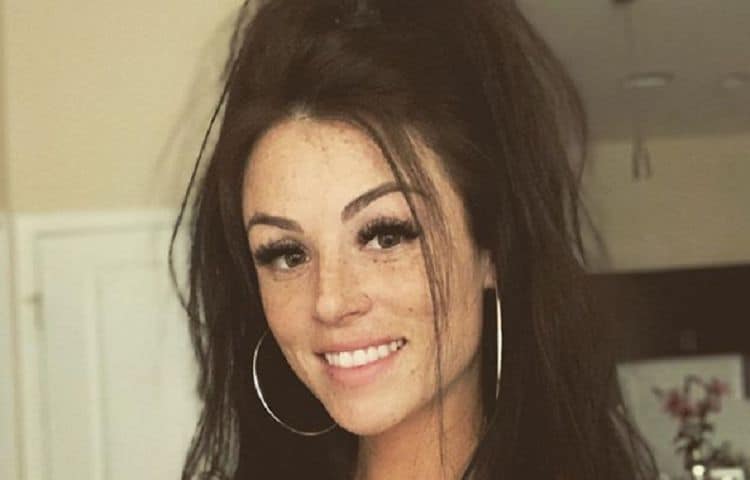 For more than 20 years, MTV's The Challenge has entertained countless viewers. Originally, a spinoff of the network's most popular shows Road Rules and The Real World, The Challenge, now has a life of its own. A new generation of cast members has helped give the show a dramatic spin that reality TV fans can't get enough of. Among those cast members is Amanda Garcia. The 25-year-old first appeared on MTV in the third season of Are You The One? which resulted in her landing a spot on The Challenge: Rivals III. She appeared in four more seasons of The Challenge before finally deciding to call it quits. But is there more to Amanda than what she's shown the world on reality TV? Keep reading for 10 things you didn't know about Amanda Garcia.
1. She Used To Work At A Dispensary
Before becoming a reality TV star, Amanda Garcia was working at a marijuana dispensary in her home state of Colorado. Amanda was a budtender which is a name commonly used for people who work in a dispensary and help customers with questions and transactions.
2. She's A New Mom
In the fall of 2019, Amanda Garcia shared an Instagram post revealing that she and her boyfriend, Ray, were expecting their first child. In February 2020, the couple welcomed their son, Avonni Anthony Reinhardt. Although Amanda has had a dicey relationship with many of her co-stars, several MTV reality stars reached out to congratulate on her bundle of joy.
3. There Was A Petition To Ban Her From The Challenge
Amanda's co-stars weren't the only people she rubbed the wrong way during her time on The Challenge. Many viewers also didn't like the element she brought to the show. One viewer even went as far as creating a petition asking to have Amanda banned from the show. The person who made the petition set a goal of 3,000 signatures and fell short with a total of 2,615.
4. She May Be Done With TV For Good
After the birth of her son, Amanda Garcia has been adamant that she will no longer be working with MTV. Instead, she wants to spend time with her baby and enjoy life as a mom. But does this mean Amanda Garcia will be done with reality TV for good? Even if her relationship with MTV is over, some believe that she will definitely appear on TV again in some way.
5. She Was The Victim Of A Mean Prank
In 2019, Amanda was very vocal on social media about how she had been the victim of a cruel prank during her time The Challenge. According to Da'Vonne Rogers, who also appeared on The Challenge, the prank began after other cast members got annoyed with Amanda's constant side comments. Rogers says that Johnny "Bananas" Devenanzio, Theo Campbell and Kyle Christie, taped Amanda's mouth shut and "taped her whole face, basically, like, mummified her whole face with this tape." Amanda cried after the incident and MTV ultimately decided not to air the prank. However, Amanda was not at all satisfied with the way the network handled the situation and says this incident was the final straw in her relationship with the network.
6. She Has A Degree In Nursing
Reality TV isn't the only thing Amanda Garcia is good at. Amanda has a nursing degree and license. Although it's unclear whether or not she is currently working on the medical field, the good news is that she definitely has something to fall back on once her reality TV buzz fades.
7. She's Never Made It To The Finals On The Challenge
When Amanda Garcia first joined the cast of The Challenge, she had high hopes about winning. She hoped to use her prize money to help her father who was suffering from health issues. Sadly, Amanda Garcia after 5 years of competing, Amanda never won a season of The Challenge or made it to the finals.
8. She Can't Wait To Be Married
In January 2020, Amanda Garcia and her boyfriend, Ray, announced on Instagram that they had gotten engaged. Amanda was proud to show off her stunning engagement ring. Since their engagement, Amanda has shared how excited she is to spend the rest of her life with Ray.
9. She Was Hugging Tigers Long Before Tiger King
With the release of Netflix's new limited series, Tiger King, there is sure to be in influx in the number of people wanting to get up close and personal with tigers. However, Amanda was hugging tigers long before it became a trend. Back in 2015, Amanda posted a photo of herself sitting outside of a tiger cage alongside a photo of her holding a baby tiger.
10. She Loves To Travel
If there's one thing Amanda Garcia is thankful for from her time with MTV, it's travel. Amanda loves to see different parts of the world and was able to see some very cool places. Some of the places where The Challenge has taken place include Mexico and South Africa.
Tell us what's wrong with this post? How could we improve it? :)
Let us improve this post!