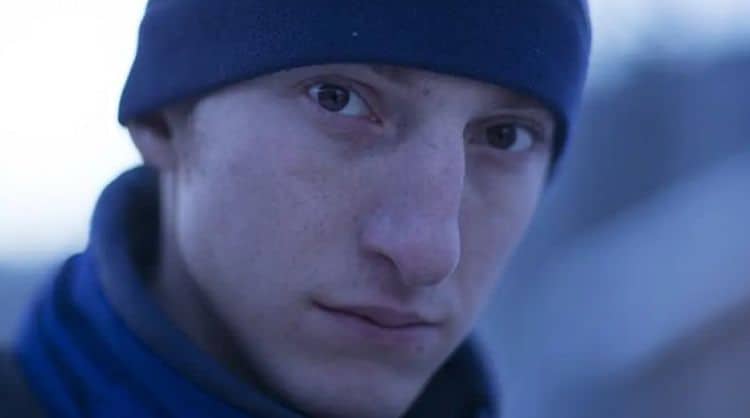 There's a lot that fascinates people about a survivalist. The world is not that difficult, and life can be so easy if you let it, but there are certain people who prefer to live their lives doing nothing more than simply surviving. It cannot be easy, but it definitely makes for great reality television. Erik Salitan, for instance, is a man with fans. He's from "Life Below Zero," and he spends his life just trying to get from one day to the next, and fans are fascinated. Here's what you need to know about him and the life he's currently living.
1. He's An Alaska Reality Show Survivalist
Just to clarify who Erik Salitan really is, he's a man who lives in some of the coldest areas of Alaska. He lives in a place where the temperature is regularly below zero, and he is forced to live there every single day hoping he can make it to the next. It's not an easy way of living, and he does it on national television.
2. He's Not From Alaska
Some might assume that you're born into a life like this and you either don't realize you can leave and go somewhere with warmer weather and live a much simpler life, or you simply don't even know how to go about leaving. Because, honestly, why would someone choose to live this kind of life? Contrary to popular belief, however, Salitan did not grow up here. He chose this life. He's a New Yorker.
3. He was in College
Before he made the decision to move to Alaska, the native New Yorker was enrolled in college. He was slated to attend Finger Lakes Community College, but he ultimately decided that the outdoors was way more important to him and this future than the inside of a classroom. He did, however, make the decision to continue college in Alaska. He enrolled himself in the University of Fairbanks. He then moved to a small town called Wiseman, which is only 67 miles away from the Arctic Circle – which is just as cold as it sounds.
4. He Graduated
Making the decision to move to Alaska was good for his education. He graduated college with a degree in Natural Resources Conservation. It's also where he began to learn to live off the land rather than living off of what the world provides. Honestly, it's not a terrible idea to learn to live this way, but it doesn't sound like a ton of fun.
5. He's a Business Owner
Following his college graduation, he founded a company. He calls it Bushwhack Alaska Guiding and Outfitting. Essentially, he deals in trophy hunting. He takes clients out and lets them do their thing, but he also provides them with shelter on backpacking trips.
6. He Didn't Care for the Cameras
He made the decision to try out reality television, but didn't really care for it. It turns out he's a man who doesn't like to have cameras and producers and people around him all the time. We aren't shocked. You don't decide to move to Alaska and learn to live off the land because you love your busy social life and being around people, after all.
7. He's Not into Social Media
If you think you can go online and find out anything you want about this young man, you are mistaken. He does not partake in things like social media, and he doesn't share much about his life anywhere. He had the chance to do so on reality television, and he decided to leave the show and focus on his life privately.
8. He's Married
One thing we are familiar with about his personal life is that he is a married man. He met a woman by the name of Martha. They fell in love, they got engaged, and they got married. It's the story of love, right? They also have a little boy, and his name is Lucas. They work together, their son works with them, and together they all live off the land and run their business as privately as possible.
9. He's Doing Well
We don't know how much of his estimated half-million dollar net worth is from his time on the show, but we do know what he was allegedly making per episode when he was a reality television star. He also has a successful business, and he lives off the land, so we do imagine he does well enough outside of the show. He allegedly earned approximately $4,500 per episode.
10. He's Very Private
It's something that ultimately led to his decision to leave the show and move on. He wasn't happy being part of a show that was showcasing his life on national television. At the end of the day, his fans miss him, but he had to do what was best for himself and his family.