Most celebrities are known for being beautiful and many have a glam squad on call 24/7 to make sure that their hair and makeup is always perfect. Not only do the highest quality professionals get them ready for special events and the red carpet, many celebrities get made up just for a trip to the store just in case the paparazzi happens to be there. Many celebrities need makeup to look beautiful. There are other celebrities, however, who look better natural, when they aren't wearing any makeup at all.
Below is a list of the top 20 celebrities who look better without makeup.
Lady Gaga
Stafani Joanne Angelina Germanotta aka Lady Gaga is an amazing singer, songwriter, and an actress. She is known for her outrageous outfits and hairstyles. She also goes very heavy on the makeup to make a statement. While Lady Gaga looks beautiful with makeup, she looks even better without it. She often posts photos on her Instagram with no makeup at all. Considering how gorgeous she looks without makeup, it makes you wonder why she wears it at all.
Beyonce
Beyonce found her fame in the 90's R&B group, Destiny's Child. When the group broke up, Beyonce started her solo career. Since then, she has become one of the most popular artists of all time and she has won numerous industry awards. She is also an amazing actress. Beyonce is a gorgeous woman. She is a natural beauty. She has no problem going out of the house and being photographed without makeup on. This is probably because she knows that she looks better when she isn't wearing any. When she does wear makeup, she looks gorgeous, but without it, she has a more youthful look. This woman has amazing genes.
Demi Lovato
Demi Lovato is an actress, singer, and a songwriter. She made her television debut when she was a small child on Barney & Friends. Over the past few years, Demi has been battling demons and even ended up in treatment center for a while. She is a very brave girl, and after she left treatment, she decided to tell her story of her struggle with bulimia, bipolar disorder, and cutting. She did this so that she could help other young girls with the same problem and to let them know that they aren't alone. Through it all, she has managed to hold onto her beautiful, youthful good looks. With makeup she is stunning, without makeup she is a total natural beauty.
Hilary Duff
Hilary Duff got her start on the Disney Channel show, Lizzie McGuire. She was the star of the show and became the girl all the preteens wanted to be. Since then, she has starred in several movies and television series and she recorded an album. Today, she is starring in the hit show, Younger. If you have ever seen photos of Hilary without makeup, you would think that the name of her series pertains to her. Without makeup she looks like she is in her late teens and absolutely breathtaking.
Jennifer Lawrence
Jennifer Lawrence is a very successful actress. She got her start on the TBS sitcom, The Bill Engvall Show in 2007 but she didn't get her big break until she was cast in the lead role of The Hunger Games Films. When she isn't wearing too much makeup, she looks glamorous. When she isn't wearing any makeup at all, she looks even better. When you compare photos of Jennifer with and without makeup, she looks younger and prettier in the photos without.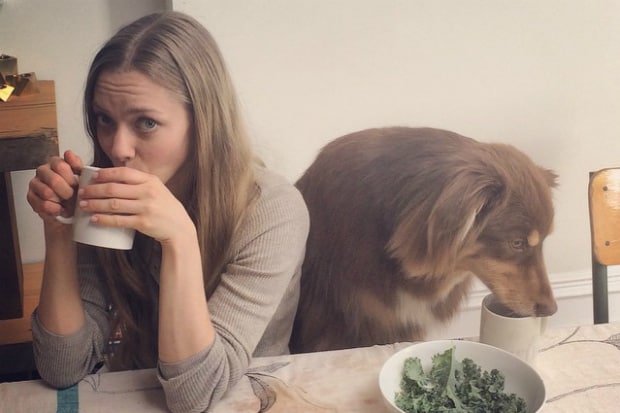 Amanda Seyfried
Amanda Seyfried is an actress known for Mean Girls, Ted 2, Mamma Mia!, and Dear John. In 2017, she was photographed at an airport in Paris. She had no makeup on and her hair was a mess from hours and hours of traveling. Most women would be humiliated if photos of them without makeup and looking exhausted went viral. Amanda didn't mind that her photo was being taken and for good reason. Even without makeup and frizzy hair, she looked absolutely gorgeous. Amanda always looks flawless when she is made up on the red carpet, but without makeup, she is stunning.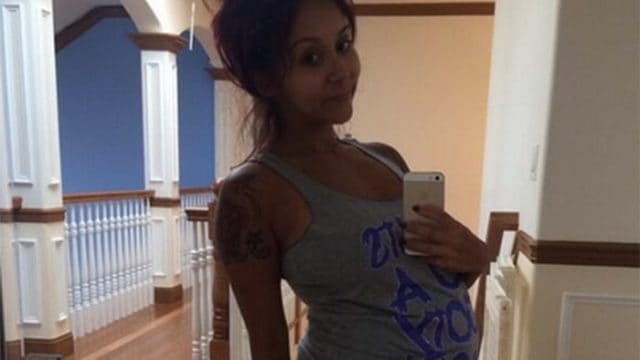 Nicole "Snookie" Polizzi
Snookie is famous for being a "meatball" on Jersey Shore. She spent a great deal of her time in a tanning bed, and just as long slathering bronzer on her face. She was also the girl who wouldn't leave the house without full makeup and false eyelashes. Today, Snooki is a wife and a mother and she has grown up quite a bit. Recently, she posted a picture of herself on Instagram without any makeup on. Because of all the makeup that she wore on Jersey Shore, you would never have known that she is a natural beauty. After posting the photo, it was commented on hundreds of times. Many of these comments were telling Snookie to stop wearing makeup, she doesn't need it.
Jessica Biel
Jessica Biel is famous for her roles in 7th Heaven, The Illusionist, I Now Pronounce Your Chuck and Larry, and Total Recall. Jessica has walked on hundreds of red carpets and she is always made up and she always looks beautiful. Jessica has mentioned many times that she is a tomboy at heart and she usually cannot wait to get home to scrub off her makeup. If you have ever seen her makeup free, you can see why she doesn't like wearing makeup. She looks younger and more beautiful without it.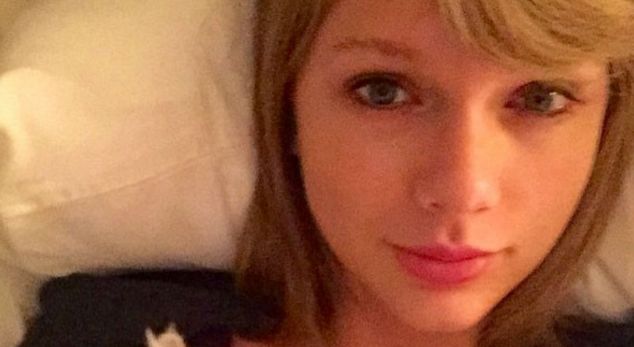 Taylor Swift
Taylor Swift is an incredibly talented singer and songwriter. She has managed to win awards in the pop and country genres. She is also very beautiful. Taylor is a young woman with a very young look. She looks stunning when she is made up at events and she looks even prettier when she isn't wearing makeup. When she was photographed for People Magazine's 100 Most Beautiful People issue, she chose to be photographed without makeup. Her photos were truly stunning.
Kim Kardashian-West
Kim Kardashian-West is a famous for starring in the reality show, Keeping Up With the Kardashians. Kim is a celebrity who is notorious for always having her glam squad with her, day and night. Even when she travels her glam squad is traveling with her. Because Kim is a paparazzi favorite, she is constantly being photographed and she often looks her best. There are a few photos that pop up every month of Kim without any makeup on, and it makes you wonder why she travels around with a glam squad in the first place. She is a natural beauty and she really doesn't need it.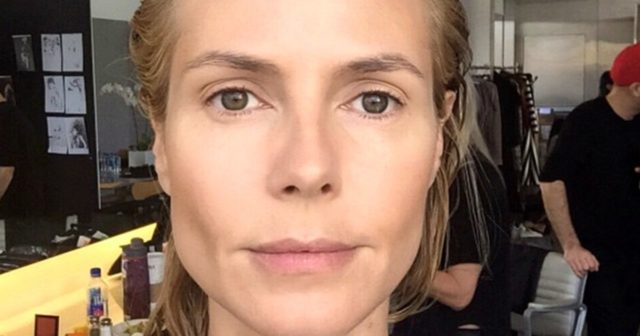 Heidi Klum
Heidi Klum is one of the most famous supermodels of all time and she has had her makeup done by some of the best makeup artists in the business. She has been on the runway, on the red carpet, in print ads and in television ads looking absolutely beautiful. Like Taylor Swift, when Heidi was photographed for People Magazine's 100 Most Beautiful People, she chose to be photographed without makeup. The pictures are gorgeous and she looks 20 years younger.
Jennifer Garner
Jennifer Garner is a wife, a mother, and an outstanding actress. She is also a natural beauty. Over the past few years, Jennifer has been wearing less and less makeup. It is to the point now that when you see Jennifer wearing makeup, it just doesn't seem right. It also appears that she found the Fountain of Youth because she never seems to age at all. Whatever she is or isn't doing, it is definitely working.
Eva Longoria
Eva Longoria is a gorgeous woman. For years, she has made it a point to be in full makeup if she was going to be photographed for the cover of a magazine or by the paparazzi. Recently, she has followed suit of other celebrities and she did a People Magazine photo shoot sans makeup. The final result was absolutely beautiful and she looks 10 years younger. Since women are always trying to look younger, Eva should never wear makeup again.
Rachel Bilson
Rachel Bilson got her big break on the teenage drama, The OC. A few years after the show ended, she landed the leading role of Zoe Hart on the hit series, Hart of Dixie. After deciding to focus on having a family, Rachel decided to leave the show. She was recently photographed for a magazine without any makeup on. If you compare her recent photo without makeup with photos of Rachel in her teens when she was on The OC, she looks identical in both photos.
Katie Holmes
Katie Holmes got her start on Dawson's Creek and then she moved her focus to film. She is most well known for being Tom Cruise's wife and then Tom Cruises ex-wife. Over the years and through all of the stress that she has endured, her beauty hasn't faded. While she does look great with makeup on, she looks even better with no makeup on and just a hint of lipstick.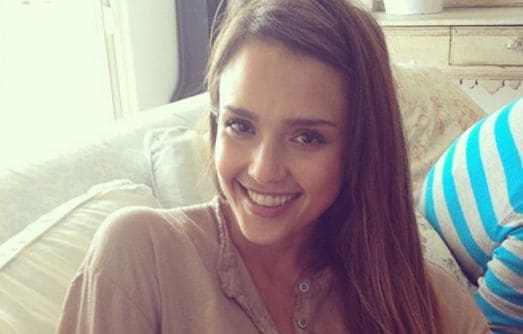 Jessica Alba
Jessica is a beautiful girl with an amazing body. She has graced many red carpets wearing a minimal amount of makeup. When she is photographed by the paparazzi when she is grocery shopping or running errands around LA, she is often not wearing any makeup. Some celebrities would be horrified by this. That is because they don't look as beautiful Jessica does without makeup.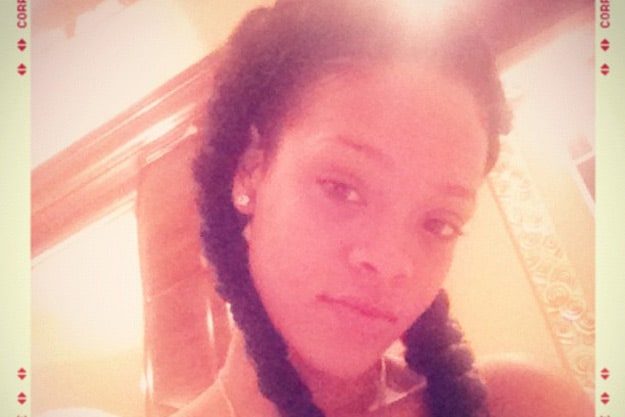 Rihanna
Rihanna is a very talented music artist and she is a very beautiful girl. Years ago, she went through a very public breakup with her then-boyfriend, Chris Brown. She got through it stronger than ever. All the stress of the situation didn't cause any premature lines in wrinkles. In fact, when Rihanna is photographed without makeup on, she shows the world that she is a natural beauty.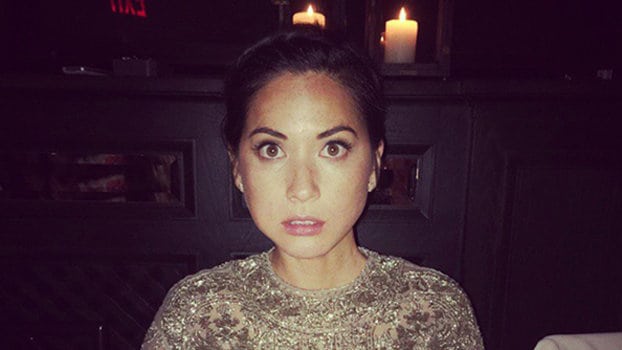 Olivia Munn
Olivia Munn is famous for her roles in Office Christmas Party, Magic Mike, Ride Along, and X-Men Apocalypse. When most women come off a night of partying, they don't try not to leave the house and they certainly take selfies. This is because most celebrities don't look like Olivia Munn. In February 2016, after a night at the Oscars and attending after parties until the early morning hours, Olivia took a trip to the jewelers without any makeup on and took a selfie. She looked absolutely stunning. Looking beautiful without makeup is one thing. Looking beautiful after a long night of partying is quite impressive.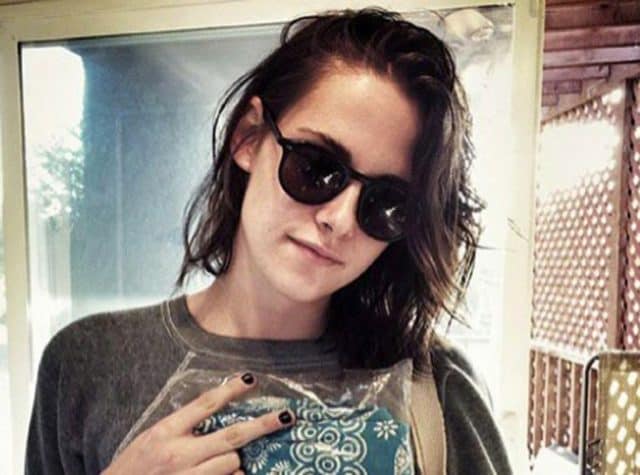 Kristen Stewart
Kristen is famous for her role in the popular vampire franchise, Twilight. When she is at an awards show or walking the red carpet, she is usually all done up and she looks fabulous. When she isn't at a special event, she prefers not to wear any makeup at all for good reason. She doesn't need makeup to look beautiful. She has natural good looks that may women don't have. She doesn't even need a hint of mascara and lip gloss to look perfect. She has one of these get up and go faces.
Kendall Jenner
Of all the ladies in the Kardashian/Jenner family, Kendall is the most beautiful. She is one of the most sought after models in the business and her career is skyrocketing. Of all the girls in the family, she is the one who wanted to make a name for herself separate from the Kardashian brand. She has gone as far as asking her famous family to stay away from her runway shows that that people would focus on her modeling and not the fact that her famous family is in the audience. Kendall wears makeup occasionally, but she is often photographed without a stitch of makeup on. Kendall has a natural beauty that is very rare and she looks better when she isn't wearing any makeup.
Tell us what's wrong with this post? How could we improve it? :)
Let us improve this post!