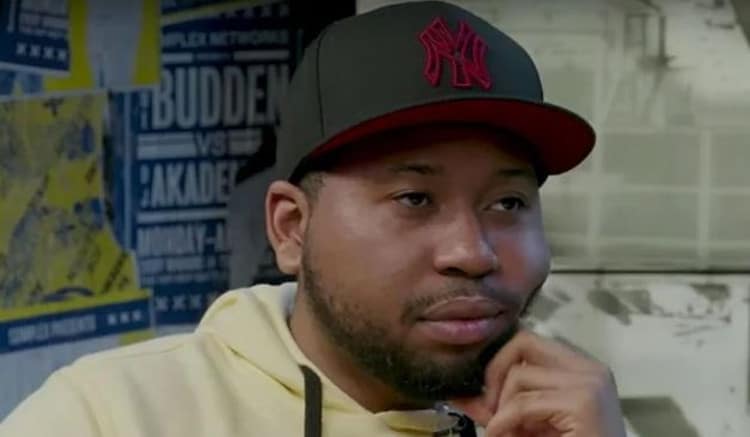 DJ Akademiks is a name you've heard, though it might not be because of his career in music. He's been in the headlines a lot lately for making some remarks about a famous model/wife of a singer, and he's had to issue an apology. He did not use Chrissy Teigen's name when he made his apology, but he's doing what he feels is right for him in this situation. Aside from his obvious issues with her, however, he's a man who has made it in the world of music, and many people find themselves curious about what his life has been like.
1. He's Jamaican
DJ Akademiks is not a man who was born in the US. He's from a small area in Jamaica called Spanish Town. He lived here until he was beginning his high school career. That's when his family made the decision to leave the Caribbean in favor of the United States, and he moved to New York City.
2. He's a 90s Baby
He was born in Jamaica in the early 90s. His date of birth is May 17, 1991, which means he's only 29 right now. He's still pretty young in real life terms, but age is sometimes a little different in certain industries. While being in your 20s is still young to some of us, it's pretty old in the music game when you think about it.
3. He Struggled in the US
When his family moved to the US, he was beginning high school. It's not an easy time for anyone at any point, regardless, but imagine how difficult it must be to move to a new city or state or country when you're a teenager going into your most formative years. He struggled with his life in NYC, but it was more to do with the culture than anything else. We can honestly see that, too.
4. He's Educated
If you want to know what made him choose the stage name DJ Akademiks, look no further than his own impressive academic career. This is a man who is nothing short of highly intelligent, and he shows that with his college success. He went to high school, graduated with excellent grades, and immediately went on to attend Rutgers University. He graduated from Rutgers with a degree in biomathematics. He wasn't ready to leave Rutgers, so he decided it was time for him to earn his Master's Degree in Math Finance. What we are saying is that he's smart. Very, very smart.
5. He Began With His Own Website
While he was still in college earning one of his very impressive degrees, he made the decision to start his own website. This was something he was passionate about. He'd been DJing a bit in college because he had developed such a love of music, and he thought he'd create a site that would allow him to bring music news to those who read it. By the time 2014 rolled around, his site was taking off and people were paying attention.
6. He Has A Huge Social Following
Now that he's a bonafide online superstar, he's also someone who has a massive social media following. He's got well over 3 million followers on Instagram, and he had more than 2 million subscribers to his YouTube Channel at the end of 2019.
7. He's Subject to Some Big Rumors
Back in 2018, he was accused of being an undercover operative who was working along side federal agents to take down another rapper. He was accused of being able to infiltrate the group in which this rapper worked so that he could pass along information to the federal agents in question and help take down this person for racketeering. He has proclaimed his innocence on every level from day one.
8. He's Not Afraid to Stir Trouble
This is a man who does not appear to care – at all – what anyone thinks of him. He's so big on what he has to say and his opinion of the musical game in general that he's made some big problems in his own life by saying things about some pretty famous people. He's had public issues with people like Meek Mill, Nicki Minaj, Eminem, Erykah Badu, and even Chrissy Teigen.
9. His Real Name Is…
You've been wondering, haven't you? He was not born DJ Akademiks, though that would fit in with the rest of Hollywood, wouldn't it? He was actually born Livingston Allen, and we think that his real name makes him sound a lot like the math major that he is. With a name like that, he sounds exactly like someone who is running a successful accounting firm or something to that degree, so we feel that he has all types of options if the DJ game doesn't pan out for him.
10. He's Suspended
Media company Complex made the decision to suspend DJ Akademiks following his remarks about model Chrissy Teigen. He made some rather unflattering comments about her online, and they were deemed sexist and inappropriate, and the name-calling was certainly uncalled for. He's making amends, though he strategically did not use her name when he made his announcement, nor did he come out and actually apologize. He said he needs to "Kind of apologize," which might not go over well.