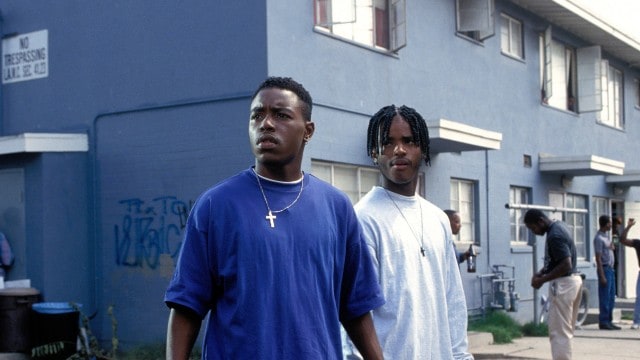 Recently we took a look at what the cast of Boyz N The Hood was up to. Today I figured we could take a look at the cast of the movie that almost always gets compared to its struggle-in-the-ghetto-themed counterpart, Menace II Society. Released in 1993 and directed by the Hughes Brothers, Menace made Boyz look like a Disney movie. I'm of the opinion that Boyz is a vastly superior movie, but that doesn't mean that Menace II Society isn't great and, like Boyz, Menace has its share of memorable cast members. Let's take a look at where the cast of Menace II Society is now.
Tyrin Turner as Caine
I said with cheese!
Turner's most prominent role in his career is that of Caine, and there's certainly nothing wrong with that — Caine rules. Turner's appeared in some pretty forgettable movies since Menace, such as The Method, Soldier Boyz, and Belly, and the one decent movie (and I am using this term very loosely) he did appear in — How High — he was uncredited. Apparently, Turner tried to milk the character of Caine for all it was worth, as he used that moniker when signing with Rap-A-Lot Records, but unfortunately, his album never came out.
Larenz Tate as O-Dog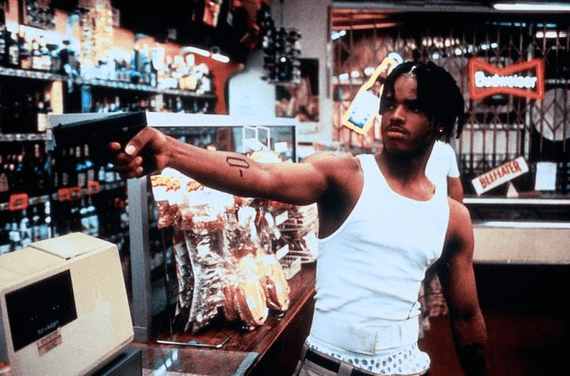 Tate played, in my opinion, the most memorable character from Menace, and his strong performance paid off — he's been getting steady work in film and television ever since. After Menace, Tate appeared in The Inkwell, and then reunited with the Hughes Brothers in Dead Presidents. He landed the lead as Frankie Lymon in Why Do Fools Fall in Love, showing his range as an actor, as Lymon is really nothing at all like O-Dog. Tate later played Quincy Jones in Ray, and he currently plays Bart in the very underrated "Rescue Me." I'm sure we will be seeing a lot more of Larenz Tate.
Samuel L. Jackson as Tat Lawson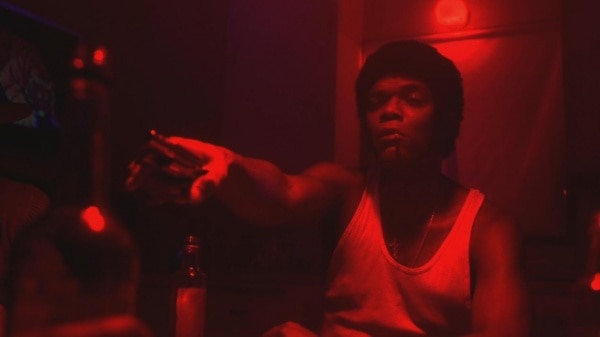 Now that you been out the joint two weeks don't you think it's about time you gave me my money?
Jackson is in Menace for about only two minutes, but his scene is as memorable as any. I probably shouldn't have to tell you what Sam Jackson's been up to since — it seems like he appears in at least three movies a year. That's a trend that isn't going to go away any time soon.
Jada Pinkett Smith as Ronnie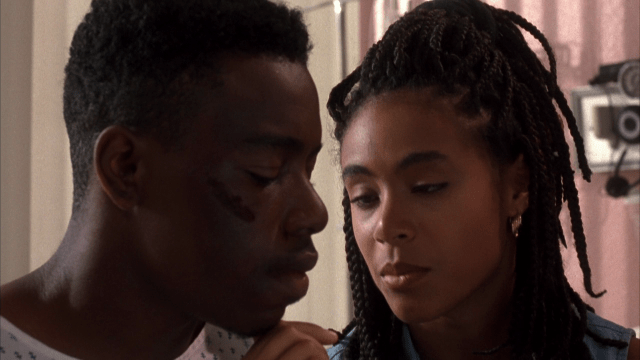 It's OK, baby. I'm sure you'll live through this movie.
Following Menace, Jade starred with Larenz Tate in The Inkwell, followed by A Low Down Dirty Shame, a dumb Tales From the Crypt movie, and The Nutty Professor. The role of Niobe in the Matrix sequels put Jada back in the limelight somewhat, but before that, it was her marriage to Will Smith in 1997. Jada currently appears as the title character on "Hawthorne," but she's been doing a lot more than just acting. Jada helped create the band Wicked Wisdom in 2002, for which she is a singer and songwriter, and she and her husband set up the Will and Jada Smith Family Foundation, a charity that helps out inner-city youths. Also, she's denied that she's a Scientologist, but I don't think anyone actually believes that. She's currently on Gotham on FOX.
MC Eiht as A-Wax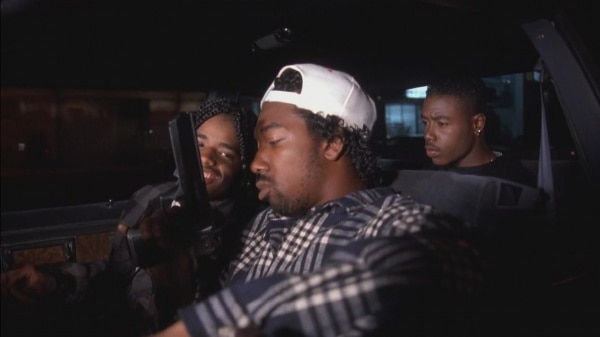 MC Eiht — real name Aaron Tyler — appeared in a few movies after Menace, most recently as T Bone in Who Made the Potatoe [sic] Salad? in 2006, but that's likely because MC Eiht isn't really an actor, he's a rapper. MC Eiht is as real as it gets, so he probably didn't have to prepare too hard for his role as A-Wax. He's had nearly 20 albums released since 1994, and has appeared on other rapper's album's, too, such as Snoop Dogg. In 2004, MC Eiht voiced the character Lance "Ryder" Wilson in Grand Theft Auto: San Andreas.
Vonte Sweet as Sharif Butler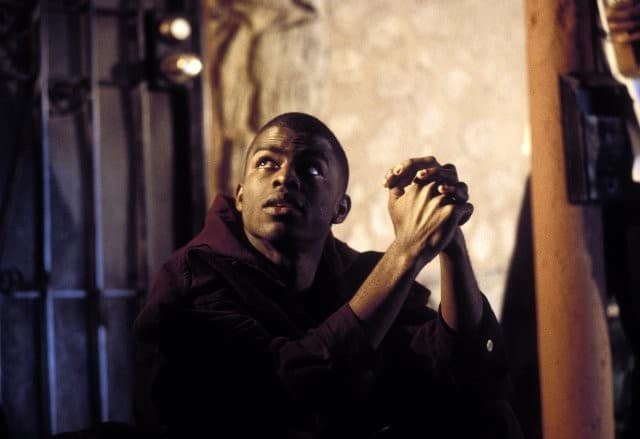 I got me enough money to buy one hundred balls…shiiiit.
I know that the above "quote" is from Boyz N The Hood, but it was Sweet who said it. Vonte hasn't been in anything since 2000, which is a shame, because he's a pretty talented actor. In 2000, he played the role of "Dealer" in Traffic. If you don't remember which guy "Dealer" was, it was the one who stuck a gun in Michael Douglas' face when Douglas came around asking questions about his daughter.
Clifton Powell as Chauncey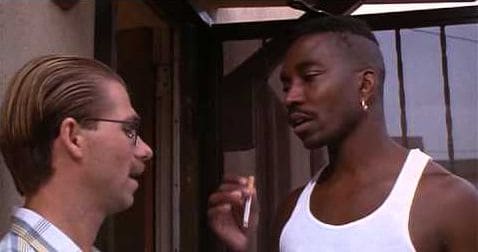 D-d-d-did I stutter?
If it weren't for Sam Jackson, Clifton Powell would be the hardest working actor from Menace II Society. Seriously, the guy's been in everything: Dead Presidents, Phantoms, Deep Rising, Why Do Fools Fall in Love (with Larenz Tate), Rush Hour, Next Friday, Friday After Next, Ray, Norbit, and Street Kings, just to name a few movies, and "Moesha," "Law & Order: Criminal Intent," "The Practice," "Third Watch," "House, M.D." and "CSI," just to name a few television shows. Like MC Eiht, Powell lent his voice to Grand Theft Auto: San Andreas in 2004, voicing the part of Big Smoke. Certainly, Powell is a classic "that guy" actor.
Ryan Williams as Stacy
Ryan Williams made his film debut as Stacy in Menace II Society, one of Caine's friends who had a ticket out of Watts in the form of a football scholarship. Ryan hasn't done much since his role as Stacy; his most notable performance is the role of Elstan Martin in The Hurricane with Denzel Washington. He has appeared in movies as recently as 2007, and in 1997-98, he worked as a grip in Striking Resemblance, Dust, and Hard. No, I haven't heard of those movies, either.
Tell us what's wrong with this post? How could we improve it? :)
Let us improve this post!