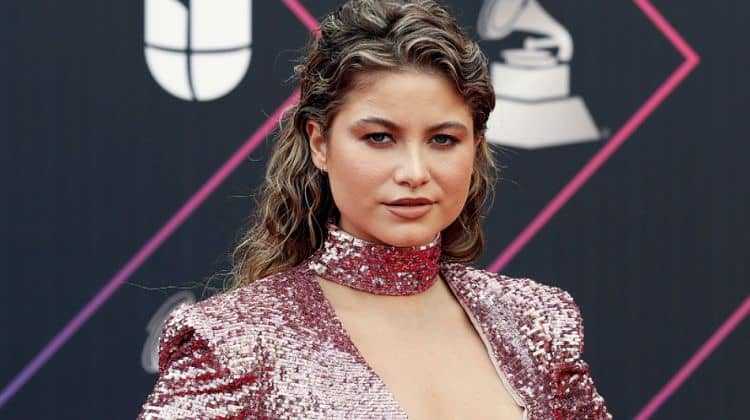 Sofia Reyes has been singing since she was a child, and it was through the internet and her own talent that she was discovered. She's one of Mexico's most famous pop stars. She's taken home a Latin American Music Award, which is a huge honor, and the world learned her name. However, there are still people who might know her music but not her name, and that means it's time to get to know her. She's young, she's beautiful, and she's talented, and she's slowly but surely taking over the Latin music industry like she was born for the job – and in fact, we think she was born for the job. Here's what we know about this young star.
1. She is Young
She's young, and she looks it, too. She was born on September 25, 1995. She will celebrate her 27th birthday in 2022, but we'd easily mistake her for someone around 20. She was born with the name Ursula Sofia Reyes Pineyro, though she only uses her second and third names when she works.
2. She is from Mexico
She's a young woman from an area in Mexico most people not from Mexico haven't heard of. It's called Monterrey, Nuevo Leon, Mexico. It's a place that she is happy to call home, and it is a place where she lived her earliest memories – including the place she chose to become a singer.
3. She's A Singer
Ah, yes, there it is. You knew her name. She's a famous singer who has been nominated for many awards, and she's even won a few. She has been in the music industry since 2011, but it wasn't until 2018 that she had a hit big enough to really begin to make a name for herself. The pandemic did not slow her down, either, and she has been able to focus on her success throughout the years.
4. She Has Worked with the Best
We mentioned she's successful, but did we mention that she is successful because she's working with the best of the best? Some of the biggest names she's worked with include the lovely Rita Ora and the handsome and talented Jason Derulo, among many others. The world recognizes her talent, and they want to work with her.
5. She's Been Singing Many Years
She was only 10 when she began to sing. She was ready to make a name for herself in the business, so she began to take it seriously. She began practicing so that she could perfect her voice. She was ready to take this seriously, and it shows.
6. She Plays Piano
In addition to starting her vocal practice at the age of 10, she also learned to play the piano at the same age. It's not a skill that many people have acquired over the years, yet she makes it look entirely easy when she's sitting behind the keys.
7. She is A Former YouTube Star
Believe it or not, she was able to start her career as a singer on YouTube. She spent years making videos and uploading them to her personal channel. She was sharing her voice, learning to improve her talent, and she was only hoping she'd get her name out there for someone to see it.
8. She Was Discovered
Her videos on YouTube were what ended up making a difference in her life. She uploaded them enough that the world began to take notice. However, it was the notice of Prince Royce, a famous singer from Latin America, who took notice. He was seriously intrigued by her, and he was ready to make something happen. This meant singing her to his label, and the rest is history.
9. She and Jason Derulo Made a Hit
It was her first song to really make it big, and we can see why. He's one of the most famous singers in the world, and it is nearly impossible to ignore him when he is behind the mic. His talent is exceptional, and we imagine that the world is fine to listen to anyone he suggests and feels good enough about to put his own name on a song with.
10. She's Very Private
There is one thing this young woman is not a fan of, and that is speaking about her personal life. She is happy to discuss the many causes she cares about, such as her work supporting healthcare and frontline workers during the pandemic, but she rarely discusses anything else that is even remotely personal.
Tell us what's wrong with this post? How could we improve it? :)
Let us improve this post!