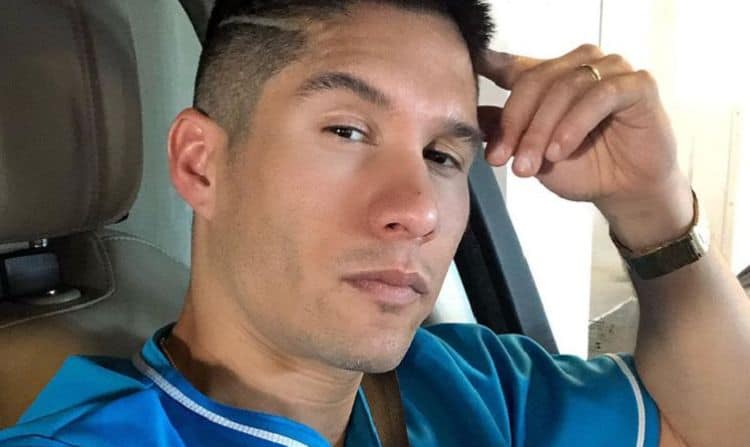 It's been nearly 25 years since Chyno Miranda started his music career. Over the years, he's become one of the most well-known musicians in Venezuala and his talents have allowed him to reach millions of people all over the world. Although he has done some music on his own, he is most popular for being 1/2 of the duo, Chino and Nacho. While he's no stranger to getting a lot of attention for his music, his health is what has put him in the headlines lately. Chyno tested positive for COVID-19 in 2020, and his road to recovery hasn't been smooth. Not only has he lost some of his mobility due to peripheral neuropathy, but his mental health has also suffered. Despite everything he's been going through, Chyna is doing his best to stay positive and he hopes to be back in action soon. Keep reading for 10 things you didn't know about Chyno Miranda.
1. His Name Isn't Really Chyno
The world may know him as Chyno (sometimes spelled Chino) but that isn't even close to being his real name. Chyno was born Jesús Alberto Miranda Pérez. We weren't able to find any information on how he chose his stage name, but it appears that it's the only one he has ever performed under.
2. He's A Family Man
Chyno's work may take him away from home a lot, but nothing is more important to him than his family. He is happily married and the proud father of one son. His loved ones have been a strong support system for him as he goes through his recovery process from COVID-19. He loves spending as much time with his family as he can.
3. He And Nacho Didn't Split Up Over Money
When Chino and Nacho decided to part ways in 2017, some people assumed it was because of money. However, that wasn't the case. Chyno told Latin Times, "Nacho, (who has a numerous family) asked me for a break. To stop the recordings for a specific time frame, and I told him, 'well, the bills keeps coming, I need to keep investing in business, I'm going to keep working."
4. He Likes To Stay Active
Chyno is a very active person, which is one of the reasons his COVID-19 related health issues have been very difficult for him. He loves to get out of the house and do things such as go bike riding and swimming. He also spends a lot of time in the gym to make sure he's ready to his high-intensity performances.
5. He Loves Fashion
Chyno genuinely loves fashion, and you can always count on him to look good regardless of the occasion. Chyno told CFDA, "The thing that I love about fashion is to be able to define my personality with the clothes that I wear, besides it is easier for people to see my style and know who I am! Also, I like that I can play with the different tendencies so I can create my own style!"
6. He Likes To Inspire Others
As an artist, Chyno's goal is always to make sure his listeners are entertained. But he also wants to do much more than that. Chyno loves being able to inspire people through his music. He hopes that other people will look at his journey and know that they can accomplish anything they set their minds to.
7. His Songwriting Process Has Changed Over The Years
Chyno isn't just a performer, he also enjoys writing music. However, his creative process has gone through some changes. During an interview with Billboard, Chyno said, "I used to write songs by myself, now I had the opportunity to participate in group composition — and I'm learning, it's wonderful."
8. He Has A Huge Instagram Following
There are lots of people in the United States who may not be familiar with Chyno Miranda, but he's a very big deal in other parts of the world. He currently has seven million followers on Instagram and that number increases on a regular basis. As he gets further into his solo career, he will probably get even more fans.
9. He Likes Giving Back To Others
Helping those in need has always been important to Chyno, and he is especially passionate about causes that benefit children. In 2018, an article from The Sun Post revealed that Chyno planned to donate his earnings from Mira Quién Baila All Stars (Dancing with the Stars) to a Venezuala-based organization called Alimenta Venezuela.
10. He Isn't Afraid To Speak Up
Chyno may not be the most outspoken artist when it comes to certain topics, but on a few occasions he has spoken out about politics in Venezuela. Although he now lives in the United States, his home country continues to be near and dear to his heart and he wants the best for his people.