Joey Zimmerman is an American actor who kickstarted his career at a tender age. He gained popularity in the entertainment industry for his versatile acting skills, appearing in various TV shows and movies. Zimmerman's acting debut on the big screen was in 1993 with the movie "Jack Reed: Badge of Honor." The following year, he appeared in the psychological thriller "Mother's Boys." One of his most notable roles was in the Disney Channel original movie "Halloweentown II: Kalabar's Revenge," where he played the pivotal character of Dylan Piper.
Although Zimmerman hasn't appeared in any recent productions, he has demonstrated his talent and dedication to the entertainment industry many times. Nevertheless, despite being a recognized face, there's more to him than what meets the eye. From his early acting career and family background to his hobbies and interests, many lesser-known things about Joey Zimmerman are worth discovering.
1. His parents divorced when he was young
Joey Zimmerman's parents separated when he was young, and as a result, he grew up living with his father. Despite this challenging circumstance, Zimmerman was able to start his acting career at a young age and has since established himself as a talented actor and filmmaker. That brings us to our next fact about Joey Zimmerman.
2. He started off really young
Joey Zimmerman's acting career began at a young age, with his debut performance coming in the early 1990s when he was just six years old. He gained widespread recognition for his portrayal of Uly Adair in the sci-fi series "Earth 2" at the age of eight in 1994. Since then, Joey has appeared in a range of TV shows and films, including "Very Bad Things" and "Mother's Boys."
3. His father is an actor too
Joey Zimmerman's father, Harry Zimmerman, is a Los Alamos-based actor. It's not clear how much of an influence Harry had on Joey's career, but growing up in a family of artists may have fostered Joey's love for the arts.
4. Only the second actor to have been featured in all Halloweentown movies
Joey Zimmerman, who played the character of Dylan Piper in Halloweentown, was one of only two actors to appear in all four movies of the franchise. The other actor who appeared in all four movies was Judith Hoag, who played the role of Gwen Cromwell Piper, the mother of Marnie, Dylan, and Sophie Piper, who is also a witch. Hoag's and Zimmerman's consistent appearances throughout the entire series helped to establish them as fan-favorite actors and contributed to the franchise's overall success.
5. He is not just an actor
In addition to his acting career, Joey Zimmerman is also involved in other aspects of the entertainment industry. He is the co-creator, producer, writer, and director at ZFO Entertainment, a production company dedicated to changing the way we view science fiction through their projects. Joey is credited with writing and creating their first short film, "Vultures."
Joey Zimmerman's passion for science fiction extends beyond his involvement with ZFO Entertainment. His Instagram account is full of photos of him fanboying over Star Wars, Star Trek, and other sci-fi films. From his love of magic and warlocks to his work redefining the science fiction genre, it's clear that his fascination with all things fantastical and imaginative has played a role in shaping up his career at the ZFO.
6. He has some serious photography skills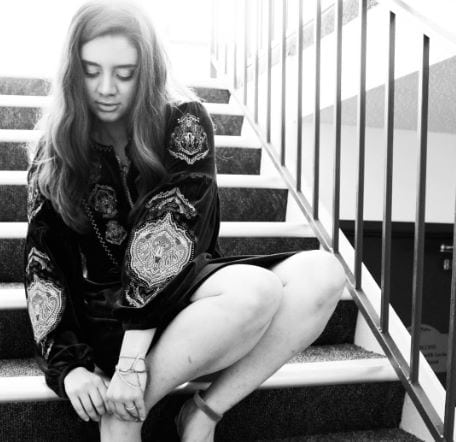 After going over Joey Zimmerman's Instagram page, it appears that he does have a keen eye for photography and has shared some of his photos on the platform. His page showcases a range of beautiful and artistic photographs, demonstrating his talent and passion for photography in addition to his acting career.
7. He isn't acting much nowadays
It appears that Joey Zimmerman's acting career has slowed down in recent years. While he had a successful run in the 1990s and early 2000s, with appearances in a number of TV shows and films, he has not been as active in the industry more recently. It's worth noting, however, that Zimmerman has kept busy with other projects. He has also got married and leading a happy life with his lady love, Becky Zimmerman, whom he married privately in 2020.
.
Tell us what's wrong with this post? How could we improve it? :)
Let us improve this post!