Angelo Pagan is a well-known American actor, musician, entrepreneur, and social media celebrity. Though he gained fame after he married his wife, popular actress Leah Remini. However, he has proven himself as a skilled actor in a number of exciting projects.
The actor got more recognition after appearing in TV shows, including Midnight Caller and The King of Queens, among others. But that's not all, has also appeared in Kevin Can Wait, Hawthorne, and Garlic & Gunpowder. Needless to say, there are so many interesting facts out there about the actor, check them out.
1. Angelo Pagan Is A Puerto Rican-American Actor And Singer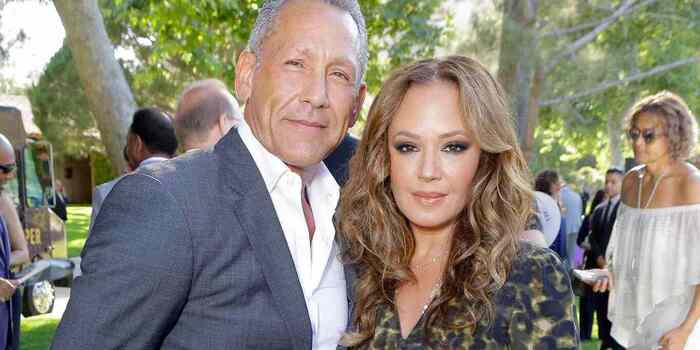 Angelo Pagan is a musician and actor of Puerto Rican descent. For the most part, he's known for his roles in the shows Growing Pains and General Hospital. His talent is not only limited to TV, as he has also appeared in a number of films. These include The Substitute, No Holds Barred, and Let The Devil Wear Black. Pagan has equally featured in regional theatre shows but made his Broadway debut in the play Partings and Journeys.
2. He Was Born In Manhattan
The Spanish American actor and musician was born in Manhattan on 16 May 1968. However, he grew up in Tampa, Florida. It was there that he attended and graduated from Gaither High School before making moves to join the world of showbiz.
3. Angelo Pagan Graduated With A Degree In Graphic Arts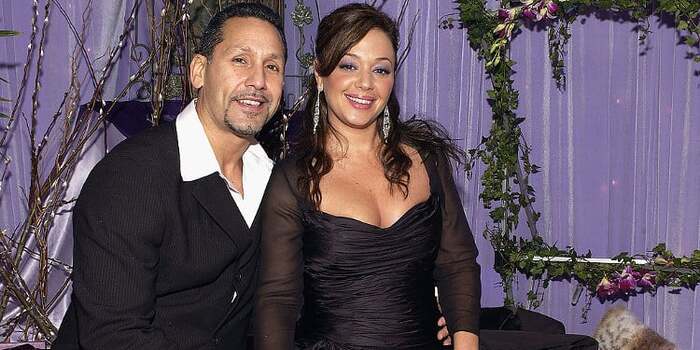 The star wasn't primed to be an actor from the very start. In fact, before leaning completely into showbiz, he trained to become a professional guitarist and then got a degree in graphic arts. Altogether, this proves that he was prepared to put in the work to learn the principles of his desired craft.
4. The Star Is Married To Leah Remini
It's no secret that Angelo Pagán and Leah Remini have been married since 2003. It was their love of entertainment, and the Church of Scientology brought them together. Like every couple, they've had their ups and downs. This includes Remini's choice to leave the Church of Scientology. Despite these and numerous other challenges, their love has remained strong. The two support each other through thick and thin.
5. He Starred In A Reality TV Show With His Wife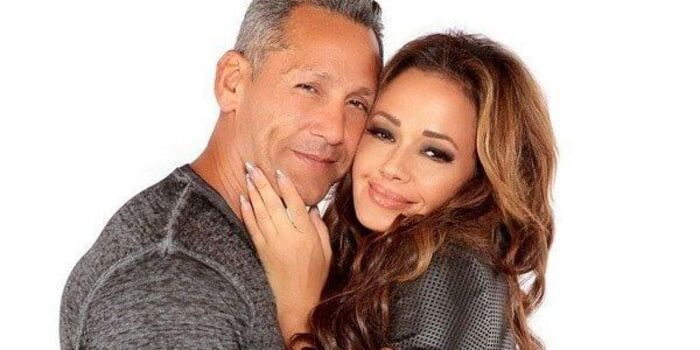 Angelo Pagan isn't just an actor and musician, he's also a reality TV star. The couple opened the doors of their home on their TLC reality show, Leah Remini: It's All Relative. It proved they pretty much-braved life's challenges like any other family. The show lasted two seasons and met a swift end when it was canceled in 2015.
6. He's Clearly A Supportive Husband
When Remini left The Church of Scientology in 2013, it was no doubt a heavy decision. On one hand, she was scared of the repercussions. On the other, she was worried that he wouldn't support her, but he was right by her side. He expressed support for her, both in person and on social media.
7. He's Quite A Talented Musician
While he's probably better known for his acting career these days, Pagan is quite the musician. In fact, it was music that brought him and his wife together. Back in the day, he was working as a singer when he and Remini first met. In present day, he occasionally dons a mic and performs at different venues around Los Angeles.
8. He Enjoys Playing Golf
No doubt, Pagan has a handful of hobbies and favorite pastimes. However, at the top of that list is golfing. In fact, he often shoots a few tees with his sons. Another golfing partner who he often pairs with is actor and comedian George Lopez. Pagan often posts pictures of their games on Instagram.
9. He Became A Spokesperson For AMWAY's Nutrilite Vitamins In 2001
Angelo Pagán has been the global ambassador for AMWAY's Nutrilite Vitamins since 2001. For the most part, he has played an important role in the brand's success. He's a key player when it involves sharing the benefits of Nutrilite vitamins with the general public.
10. Angelo Pagan Is A Seasoned Entrepreneur
Besides having a thriving career in showbiz, Pagan is equally a skilled businessman. He co-owns and runs a restaurant in California alongside Vicki and George Marshall — Remini's mother and stepfather. Together, they have run Vivian's Millennium Cafe in Studio City since 1999. Besides that, he owns Angelo's Pizza, which is located right outside Vivian's.