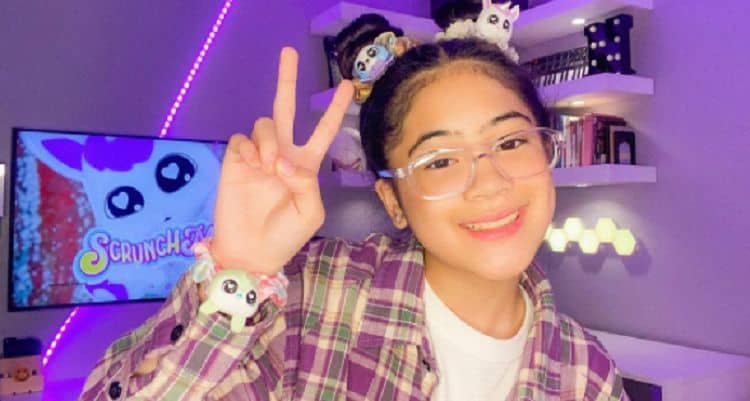 For every normal teenage kid going to school, wishing it was time to graduate, and seeing how far they can push their parents to their limits is another teenage kid with millions of online followers and parents who have a completely different set of worries raising their kids. The internet has changed the game for kids, and Niana Guerrero is someone who has proven that true time and time again. She's a dancer and a social media star who has changed the internet one video at a time, and her fans want to know all there is to know about her.
1. She is Young
Niana Guerrero is not an adult. In fact, she's only 15. She was born on January 27, 2006. She just turned 15, and that fact shocks many adults who watch her dance. She's clearly talented and very much into what she is doing, and it's impressive. Many kids this age haven't a clue what they love to do, and here she is making her own dreams come true.
2. She's From the Philippines
Guerrero lives and works in the Philippines. By works, we clearly mean she goes to school and creates online content for her followers and fans. She's from Quezon, City, Philippines. She's lived there her entire life.
3. She Has a Large Family
A very interesting fact about this young girl is just how many siblings she has. She comes from a large family by almost anyone's standards. She has four brothers and sisters, and she is the second youngest. We know she has three sisters she has one brother, and we think it's great that her parents got the boy that they probably wanted.
4. Despacito Made Her Famous
When she went viral and became a huge star, it was because of Despacito. The hit song featuring Justin Bieber was major a few years back, and she danced to it online. She did a cover on YouTube back in 2017. At the time, she would have been all of 11.
5. She Created a Dance
She's a trend maker through and through. One thing that she did was create her own dance that went viral in 2021. It was back in April of this year. She created a dance to a T-Pain song called "Booty Work," and it went viral in no time at all. Everyone is learning her dance and making it work on their own social channels.
6. She is a Kids' Choice Winner
In 2019, she was nominated for a Kids' Choice Award with Nickelodeon. She won the award for the Favorite Pinoy Internet Star on YouTube. Imagine being a little girl who is only 13 at the time being awarded something like a Nick's Kid's Choice Award and winning because you make big things happen on the internet. That's a cool story.
7. She Has a Famous Brother
One of her brother's is just as famous as she because they are a duo. They are called Ranz and Niana. His name is Ranz Kyle, and they post a lot of their content together. They both dance, and the world is in love with this brother/sister duo. They are darling.
8. Two of Her Sisters are Social Media Stars
Of five kids, four of them are online stars. Her sisters Chelseah and Natalia are both online. The only who is not is called Nina Stephanie. We don't know if she simply doesn't want to bother with the online deal or if she's not old enough – but we do know that she's the only child in this family not living her best life on the internet.
9. She's Always Loved Music
Music is a passion for Niana. She's loved music since early childhood, but she didn't know what to do with that love. She was always into dance with music, but it took her a long time to find the courage to begin dancing. It certainly is not easy to step outside your comfort zone and find a way to make the world work for yourself.
10. She's Very Private
Her family does a good job of making sure that this young lady is private. She and her siblings do not share any personal information such as where they live or where they go to school, and they keep things very private. It's important when you're online and in the public eye like this as a child. It's important as an adult, too, but it's even more important as a child.
Tell us what's wrong with this post? How could we improve it? :)
Let us improve this post!