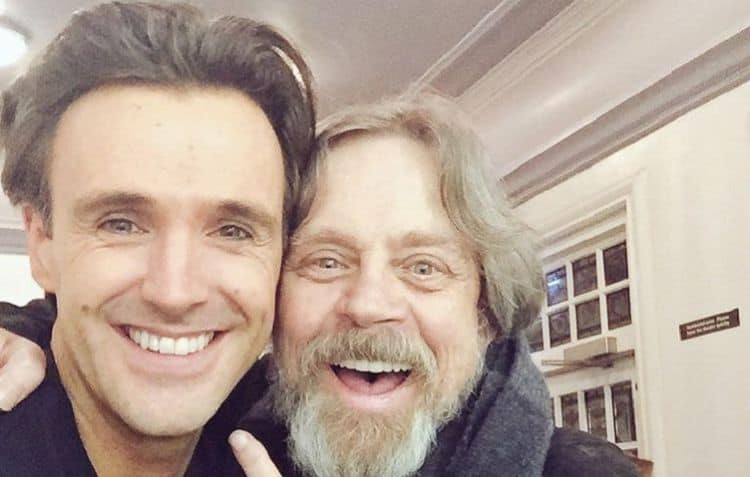 Being well-rounded is a great quality to have no matter what line of work you're in, and it's certainly come in handy during Michael D. Xavier's acting career. Over the years, his versatility has become one of his biggest assets and he brings something magical to every character he plays. Although he doesn't have a very long list of on-screen credits, he has been in some very popular productions such as The Blacklist and Outlander. Recently, he has also gotten some attention for his role as Dr. Steph Belcombe in the TV series Gentleman Jack. He doesn't have any on-screen projects in the works at the moment, but we'll probably be seeing more of him in the future. Keep reading to learn 10 things you didn't know about Michael D. Xavier.
1. He Is A Formally Trained Actor
There are lots of actors who forego formal training and jump right into the audition process, but many feel that getting an education in acting offers actors a better chance at success. Michael received his acting training at the Liverpool Arts University in England. He graduated in 1999.
2. He Likes To Travel
Many creative people would agree that the experience of visiting new places is a great way to get those creative juices flowing. As a professional actor, Michael has been fortunate to get lots of chances to travel over the years. Some of the countries he's been to include France and Italy.
3. He Is A Singer
Acting is the first thing that comes to mind when Michael's name is mentioned, but that isn't the only artistic talent he has to offer. He is also a great singer who has gotten the chance to combine his love for acting with his love for music. It doesn't appear that he has ever released any music of his own.
4. He Has Theater Experience
Even though he only has a handful of on-screen credits, Michael has gotten a lot of good experience on the stage. He has had a very successful theater career that includes roles in plays in the United States (on Broadway) and England. Some of his theater credits include Prince of Broadway and The Secret Garden.
5. He Is A Teacher
Not only does Michael enjoy sharing his talents with the world, but he also likes to share his knowledge with those who are interested in pursuing a career in the entertainment industry. He is the director of MX Masterclass which is a program designed to help train performers so they can gain acceptance to professional training programs. Through his work, he has helped countless performers get closer to achieving their dreams.
6. He Has Spoken Out Against Racism
Just because Michael is a celebrity doesn't mean he's out of touch with what's going on in the world. Throughout his career, Michael has made it very clear that he is passionate about human rights. He has used his platform to speak out against racism. He has also shown his support for other causes such as LGBTQ+ rights.
7. He Is A Dog Dad
Michael is a very devoted pet parent and he loves spending time with his adorable dog, Winnie. The two enjoy going for walks and hanging out and going for car rides. Not only does Winnie make frequent appearances on Michael's Instagram, but she has her own Instagram account full of cute content.
8. He Would Love To Play Macbeth
Michael has gotten the opportunity to play lots of great characters over the years. However, there are still a few that he would love to add to the list. During his session of 20 questions in 2 minutes with Broadway Box, Michael shared that Macbeth is one role he hopes to get to play at some point. Hopefully, he'll eventually get that chance.
9. He Is A Fan Of 12 Angry Men
Is there one old movie you can watch over and over again? For Michael D. Xavier, the answer is yes, and the movie is 12 Angry Men. The film was released in 1957 (more than 20 years before Michael was born) and stars Henry Fond and Lee J. Cobb. It was nominated for three Academy Awards: Best Picture, Best Director, and Best Writing of Adapted Screenplay.
10. He Is Engaged
Michael has always been the type of actor who prefers to keep his personal life to himself. However, we do know that he is engaged to a woman named Carly who doesn't seem to have any connection to the entertainment industry. The couple does not have any children – except for Winnie, of course.