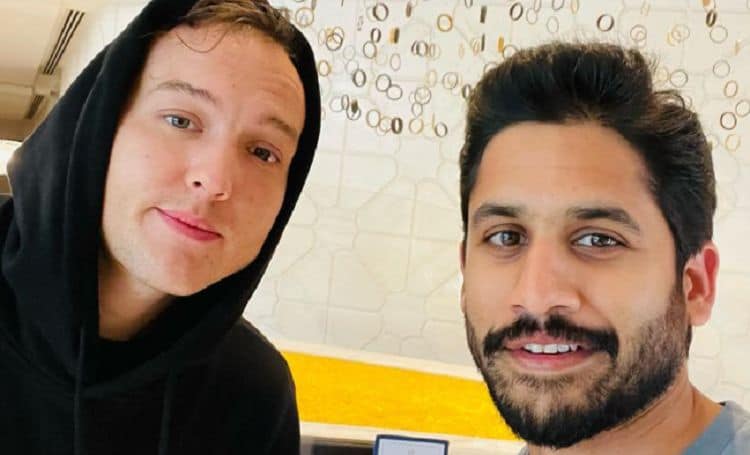 Naga Chaitanya has been in the Indian entertainment industry for more than a decade. During that time, he has experienced lots of ups and downs, but he has never let anything stop him from moving forward. While many Americans may not be familiar with him, he has managed to build a massive fan base in India. On top of his work, he also got a lot of attention for his relationship with actress Samantha Ruth Prabhu. Unfortunately, however, the two decided to go their separate ways in 2021 after just four years of marriage. Although a breakup can be a difficult thing to deal with, Naga is determined to bounce back. Keep reading to learn 10 things you didn't know about Naga Chaitanya.
1. He Comes From a Family of Actors
Naga has been around acting for his entire life. His father, Nagarjuna, is a successful actor. Naga's paternal grandfather, Akkineni Nageswara Rao, was also an actor. His maternal grandfather, D. Ramanaidu, was a well-known movie producer. With a family tree like that, the fact that Naga decided to go into acting isn't surprising.
2. He's Getting Into Screenwriting
At this point in his career, all of Naga's focus has been on acting. However, there are other areas of the entertainment industry that he hopes to explore. In an Instagram post in the summer of 2019, he revealed that he has been working on a script. Hopefully, we'll all get to see the project come to life one day.
3. He Has A YouTube Channel
These days, having a strong online presence can be very helpful when trying to build a career as an entertainer. Needless to say, it's easy to see why Naga has been trying to build a following on multiple platforms including YouTube. Naga's YouTube channel has just over 1,200 subscribers and a little more than 11,200 total views.
4. He's An Award Winner
Winning an award is something that every actor looks forward to from the moment they start their careers. Naga is proud to be able to say that he's already taken home some awards. Some of his awards include a 15th Santosham Film Award for Best Actor. As his career continues, there's a good chance that he will win even more awards in the future.
5. He Likes to Stay Active
Keeping himself in good shape has always been important to Naga. Although hitting the gym is part of his workout routine, that isn't the only way Naga likes to keep himself active. He also enjoys doing yoga. Not only is exercise great for his body, but it also has benefits for his mind.
6. He's a Fairly Private Person
People who work in the entertainment industry often have to deal with their privacy being invaded on a regular basis. However, during his time in the spotlight, Naga has done a pretty good job of keeping his personal life away from the public. Since we've all seen how quickly things can go left for people who overshare, it's easy to understand why he has chosen to be a little more low-key.
7. He Loves a Good Adventure
Adventure is one of Naga's favorite parts of life. When Naga gets some time away from work, you can usually find him enjoying a good adrenaline rush. He is the kind of person who isn't afraid to step outside of his comfort zone and he enjoys doing things like riding motorcycles and racing sports cars.
8. He's a Formally Trained Actor
We've already established that Naga comes from a family of actors and that acting is probably ingrained in his DNA. However, Naga knew that he couldn't just rely on natural talent to take him where he wanted to go. He has also undergone formal acting training and even spent some time training in the United States.
9. He's A Ben Böhmer Fan
Just because Naga is a star doesn't mean that he's immune to being starstruck by other talented people. In an Instagram post, he shared a photo of himself and Ben Böhmer. In the caption, he wrote, "Huge fan boy moment !! Meeting the man who influenced my life in so many ways with his music .. Thank you for keeping me going !! So so grateful .. Keep escalating .. can't wait to see you live .. lots of love".
10. He Likes Taking Pictures
Being in front of the camera is how Naga makes his living, but it appears that he also enjoys stepping behind the camera as well – at least to take pictures. Several of his Instagram photos suggest that he likes taking pictures and he also has a really good eye for it.