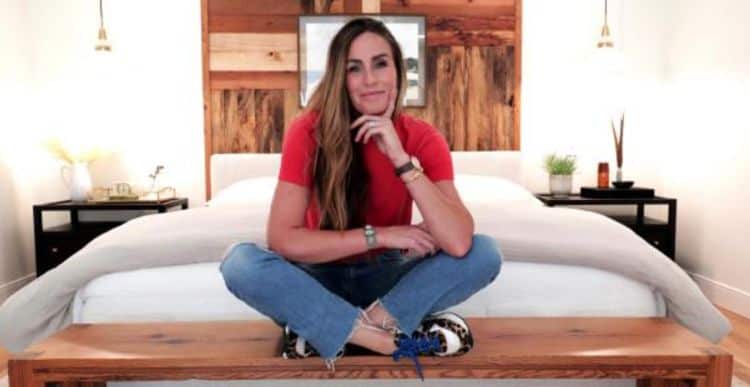 Kim Wolfe joined the reality TV world 10 years ago when she appeared as a contestant on Survivor. Since then, she has managed to stay in the spotlight and now she has a TV series of her own. Kim is the host of the new HGTV show Why The Heck Did I Buy This House? In the show, Kim uses her interior design skills to help homeowners who have buyers' remorse feel more confident in their purchase. By the time she and her team are done, these homeowners will be thanking their lucky stars. Keep reading to learn 10 things you didn't know about Kim Wolfe.
1. She Moved Over A Dozen Times Before College
Kim was born in Texas, but she has done quite a bit of moving during her lifetime. According to The List, Kim said, "We moved 16 times before I went to college. We are moving around on this tight budget, and … early on, she gave us the keys to our little corner of the kingdom or "our room," and let us do whatever we wanted every time we moved."
2. She Owned A Bridal Shop
Being an entrepreneur is something that Kim has always envisioned for herself, and she has accomplished that goal more than once over the years. Her first business venture was a bridal shop that she opened when she was in her 20s. She eventually decided to sell the shop so that she could focus on interior design.
3. She Doesn't Plan on Doing Survivor Again
They say that the third time is a charm, but that won't be the case when it comes to Kim's time as a Survivor contestant. She has already done the show twice and doesn't see herself doing it again in the future. She told The List, "I feel really confident that I'm done. I had a moment with myself at the end of "Winners at War," the returning season that I went on a couple years ago that I did not win. But I would not go back, and I had a real moment of clarity about that."
4. She Likes to Spend Time Outside
Kim may be an interior designer, but that doesn't mean that she likes to spend all of her time indoors. In her free time, she enjoys being outdoors and taking in the fresh air. She likes doing things like going for walks and relaxing by the water.
5. She Isn't Afraid to Try New Things
Kim is an adventurous person who isn't afraid to step outside of her comfort zone from time to time. That kind of fearless attitude is what made her successful when she was on Survivor and it's also what allowed her to say yes to the idea of her having her own show.
6. She Was Nervous About The Reveals On Why The Heck Did I Buy This House?
At the end of each episode of Why The Heck Did I Buy This House? the homeowners get to see the final product of Kim's vision. Even though she is very confident in her work, she admitted that she still felt nervous about homeowners seeing what she had done.
7. She's A University of Texas Alum
All of the University of Texas fans out there will be happy to know that Kim Wolfe is part of the family. Kim attended the University of Texas at San Antonio, however, we weren't able to find any information on what she majored in.
8. She Was In An Episode of Southern Charm
In addition to Why The Heck Did I Buy This House? and Survivor, Kim Wolfe also appeared in an episode of Southern Charm in 2019. This is likely because she's good friends with her Survivor castmate, Chelsea Meissner, who is also a cast member on Southern Charm.
9. She's All About Family
Kim has achieved a lot on a professional level, but that hasn't come at the expense of her loved ones. She and her husband, Bryan, have three children together and she enjoys spending time with them whenever she can. On top of being husband and wife, Kim and Bryan also work together on various projects including Why The Heck Did I Buy This House?
10. She Likes to Travel
The world is a huge place with many things to offer. Kim has always been interested in seeing as much of it as she can. She has been fortunate to do a good amount of traveling over the years – not just throughout the United States but to other parts of the world as well.