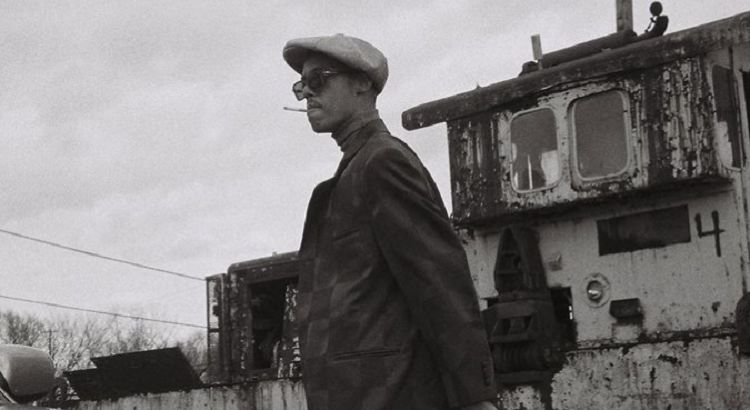 When Jabari Banks looks back on the year 2021, it'll probably be one that has a very special place in his heart. After years of working towards becoming a successful actor, he finally got a life-changing opportunity when he was cast in the upcoming TV series Bel-Air which is a reboot of the popular 1990s sitcom, The Fresh Prince of Bel-Air. Jabari's casting was announced by the Fresh Prince himself, Will Smith. The series, which will stream on Peacock, doesn't appear to have gotten a premiere date yet. However, countless people are looking forward to the project and they're excited to see Jabari in action. Continue reading to learn 10 things you didn't know about Jabari Banks.
1. He's Based In Philadelphia
Like the original Fresh Prince, Jabari is based in West Philadelphia. Although some outlets have reported that Jabari is a Philadelphia native, it appears that he is originally from the Atlanta area but has been living in Philadelphia for the last several years.
2. He Is Not Really Into Social Media
As a young up-and-comer in the entertainment industry, many people would probably guess that Jabari spends a lot of time on social media. Surprisingly, however, that doesn't seem to be the case. He has an Instagram account, but he only has two posts at the moment. More than likely, he had other posts in the past but chose to wipe his profile now that he was cast in a major role.
3. Bel-Air Is His First On-Screen Role
If you're not familiar with Jabari's name and/or face, that's because he really is just getting started. He's been working on his skills for years, but Bel-Air is his first professional role. Although he is probably feeling a lot of pressure, Jabari isn't letting it show.
4. He Is An Activist
Acting isn't the only thing that Jabari is serious about. In his Instagram bio, Jabari refers to himself as an activist although it's unclear which causes he is passionate about. As he gets further into his career, will likely learn more about him and the things that he is fighting for.
5. He Studied Musical Theater
Jabari attended the University of the Arts in Philadelphia where he earned a bachelor's degree in musical theater. He's only been out of school for about a year and a half. Some people feel that formal education isn't important for actors, but it looks to have worked out quite nicely for Jabari.
6. He Is A Man Of Many Talents
At the moment, acting is the thing that Jabari is known for, but apparently, he's also good at several other things. Justin Lujan, the program director at the University of the Arts told The Philadelphia Inquirer, "He [Jabari] sings, he dances, he acts, he raps, and he plays basketball, which is what got him this role."
7. He Has A YouTube Channel
Jabari started a YouTube channel in the fall of 2020. However, it appears that the channel is only meant to serve as a place for him to upload demo reels and he doesn't appear to have plans to become a serious YouTuber. At the moment, he has posted just one video.
8. He Is A Positive Person
Jabari's Instagram bio reports that he is an "abiding optimist". Having a positive outlook will definitely come in handy throughout his career because it can be easy to get discouraged in the entertainment industry. After all, most actors hear the word "no" far more often than they hear "yes".
9. He Is Thankful For The Opportunity To Be In Bel-Air
Being cast in Bel-Air has been a dream come true for Jabari. He couldn't have asked for a better opportunity for his very first on-screen role. In an Instagram post, Jabari said, "This is TRULY a dream come true! Thank you to @willsmith & @cooperfilms for trusting me with this iconic role! I can't wait to make you all laugh, cry, and feel every emotion in between".
10. He Probably Wasn't Even Born When The Fresh Prince Of Bel-Air Debuted
Although we weren't able to find any information on Jabari's exact age, Sportskeeda suggested that he is probably around 23/24. If that's the case, then he was born in the late 1990s and wasn't alive when The Fresh Prince of Bel-Air debuted in the fall of 1990. In fact, there's even a chance that he wasn't born by the time the show went off the air six years later. That said, The Fresh Prince is one of those shows that has stood the test of time and has fans of all ages.Philadelphia