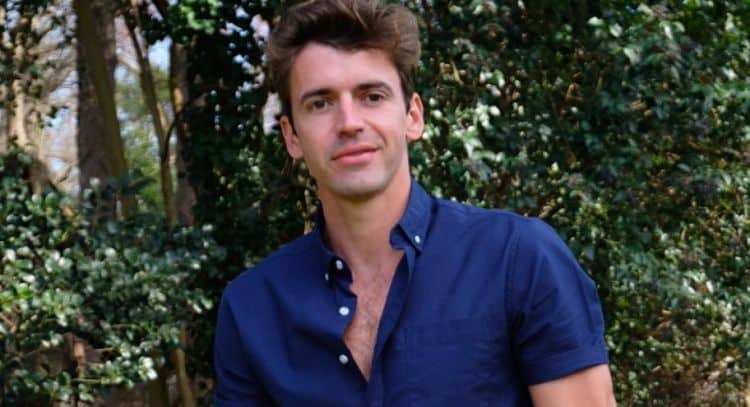 It's here. Bachelorette season is here. Katie Thurston did not find love when she was one of many women looking for it with one man, but this time the tables are turned. She's the one woman to 34 men, and she's having a good time. Her season of the long-standing reality show aired for the first time on June 7, and fans have questions. A lot of questions – and most are about the men on the show. Aside from the typical, "Is he here for the right reasons?" type, fans want to know more about the men in general. One such man is Gabriel Everett. Who is the mystery man who is looking for love with Katie Thurston?
1. He's a Model
Gabriel Everett turned heads the first night because he is a model. He's handsome and confident, and his model status has fans wondering if he actually works or if he's a wannabe looking to become Instagram famous on the show (it's not like this hasn't happened before, and we all know that producers like to come up with creative job titles that essentially mean "unemployed," when listing suitors). Everett is a successful model who works often, and he works well. He's also good at what he does.
2. He's Older
He's not old by any means, but he is among the older men on the show. Many are in their mid-20s, but he's on the more mature side at 35. Since our bachelorette is 30 herself, she might be more interested in looking for a man who is a little older and a little more settled in his own life.
3. He's From North Carolina
From the mountains to the ocean, the North Carolina region is breathtaking from start to finish – and it's filled with such southern hospitality. It might be a bit of a distance problem for the bachelorette from the Pacific Northwest, but we imagine they'll figure it out if things work out for them.
4. He is a Creative Type
One might expect this from him, though, being that he is a model. He considers himself a man who has a lot of creativity that he enjoys using, but he is also deep. It is a common misconception that models are just good-looking but a little dim (why and where did this misconception begin?), but not Everett. He's deep. He's introspective. He is creative, and he is someone who is absolutely aware of who he is and how he is feeling – and he's not afraid to talk about it.
5. He Prefers an Intelligent Conversation
While some of the men this season prefer a woman with a great sense of humor who is ready to have a good time, Gabriel Everett prefers a woman who is stimulated by an intellectual conversation. It's a lovely quality to hold your own with anyone in any conversation whether it's witty banter and a light-hearted debate or an intelligent conversation about something a bit more serious.
6. He Likes Layers
Everett is a man who prefers layers, and we are not talking about his apparel. He enjoys a person who is not one-dimensional. What does that mean, exactly? Let's go back to his desire to meet a woman who can carry on an intellectual conversation in an intelligent manner. While that might be a turn-on for him, we imagine his desire to find a woman with many layers means he also wants to find a woman who can let loose and have fun, be silly, and continue to amaze him with her many layers.
7. Pandemic Fashion Doesn't Work for Him
Gabriel Everett is a man after our own hearts even if he had nothing else to offer but this one opinion – athleisure is confusing. There is nothing wrong with a great pair of yoga pants…if you're going to yoga. But, why would a person want to wear workout clothes anywhere else when there are so many amazing fashions and styles to choose from? We know it's an unpopular opinion – especially in pandemic times – but athleisure is just not for Gabriel Everett (or for us).
8. He's a Tennis Player
If you find him outdoors working on his athletic skills, you'll find him on a tennis court. He enjoys the game, but he does not mention whether or not he's any good at it. We imagine he must be decent – few of us enjoy playing a sport at which we don't excel.
9. He's a Photographer
Here we are back to those layers we've been discussing so often. Gabriel Everett is not just the man in front of the camera. He is also talented behind it. He's both a model and a photographer, which means he can do just about anything in his line of work.
10. He's a Reality Television Veteran
If you thought he seemed at ease on reality television, you're not mistaken. This is not his first time on television. He was on the show "Make me a Supermodel," back in 2009. He came in 11th place on the Bravo reality series.