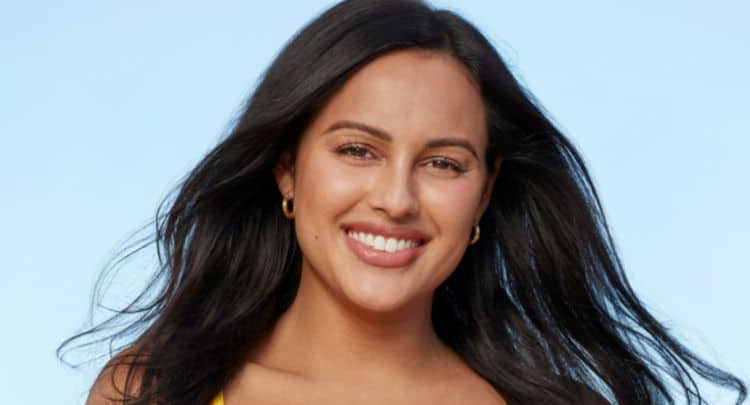 Marissa Rodriguez has finally gotten to a point in her life where she's ready to settle down. She just has one problem, though: she can't seem to find the right person to settle down with. However, she's hoping that won't be the case for much longer and she thinks reality TV can help. Marissa is a cast member on season four of Temptation Island, a show which consists of couples in long-term relationships as well as single men and women. Throughout the show, those in relationships agree to live in houses with single people of the opposite sex where their bonds will be put to the test. Typically, going after someone you know is in a relationship isn't a good look, but the rules are different on Temptation Island, and Marissa hopes those differences work out in her favor. Keep reading to learn 10 things you didn't know about Marissa Rodriguez.
1. She's From North Carolina
So far, Marissa seems to be a fairly private person so we weren't able to uncover much information about her personal life. Something we do know, though, is that she appears to be a North Carolina native and she still lives in the state. Wilmington, the town she lives in, is a beautiful and historic city located on the coast.
2. She Works In Real Estate
Marissa's pretty face isn't the only thing she has going for her. She is also an ambitious career woman who has been working hard to lay a strong foundation for herself in the real estate industry. She currently works as a real estate agent for Century 21 Sweyer & Associates.
3. She Loves The Beach
When the weather is nice, you can typically find Marissa outside making the most of it. Whether she's going for a swim or simply relaxing in the sun, she enjoys spending time at the beach. Luckily, living in Wilmington means there's no shortage of opportunities to experience the beach.
4. She's All About Family
Marissa is a very family-oriented person and she looks forward to spending time with her loved ones whenever she can. Based on some of her Instagram posts, it's clear that family is important to Marissa and she seems to have an especially close relationship with her dad. It's unclear whether she has any siblings.
5. She Doesn't Have Any Other TV Experience
Some of Marissa's castmates have had other experiences in the entertainment industry, but that doesn't seem to be the case for Marissa. As far as we can tell, she hasn't been on any TV shows outside of Temptation Island. However, now that she's getting a taste of life in front of the camera, there's a chance that she will decide to look for other on-screen opportunities once she's done with the show.
6. She Loves Fashion
Every time Marissa steps out you can trust that she's going to look her best. She has a great sense of style and she loves sharing her personality through her clothes. She seems to gravitate towards bright colors and patterns. Viewers will probably get to see her serve some great looks throughout her time on Temptation Island.
7. She Doesn't Have A Big Social Media Following
Instagram is the only platform where we were able to locate a profile for Marissa. At the moment, she has less than 3,000 followers. That number will likely increase significantly by the end of the season. Once her following grows, so will the opportunities to do brand deals.
8. She Is Thankful For All Of Her Supporters
Marissa's reality TV journey is just getting started, but she's already thankful for all of the people who have shown her love and support. After all, being in the spotlight can be exciting but it can also be equally as overwhelming so it's always nice to know you have people in your corner.
9. She Likes to Travel
Life in Wilmington may be beautiful, but that doesn't mean that Marissa doesn't like to get out and see other things. Marissa enjoys traveling and she has been fortunate to do quite a bit of it. Over the years, she has gotten to visit places like Mexico and Puerto Rico. Now that she's a reality TV star, she will probably get the chance to travel to even more great destinations.
10. She Worked At Tilted Kilt
Old posts on Marissa's Instagram profile reveal that she once worked at a restaurant called Tilted Kilt. The Scottish-Irish themed restaurants are sometimes compared to Hooters due to the fact that the women who work there are required to wear short skirts and crop tops.