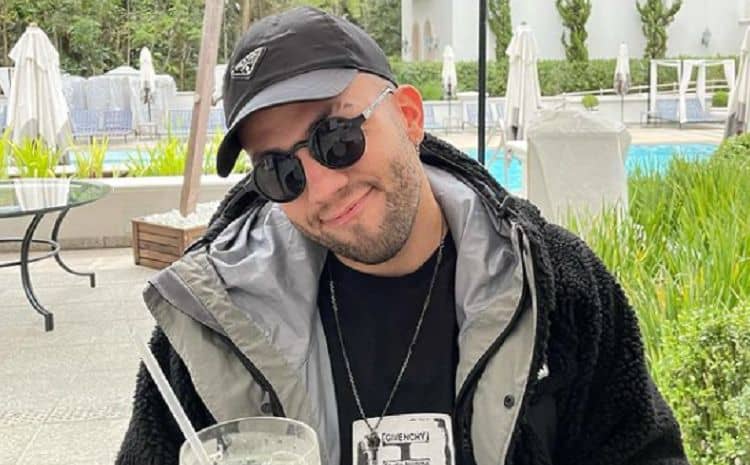 Lucas Rangel is a lot like so many other young men his own age; he's a social media star who made it big in the acting and the YouTube games. He posts videos and makes himself look good for the camera, and people eat it up. He might not have a traditional job, but that doesn't mean he's not doing well for himself at a young age. His fans know a lot about him already, but do you really know as much as you think you know? Let's find out. We've done some digging into his life, and we have all the answers for you here.
1. He is Young
Lucas Rangel is still young. He was born on May 20, 1997. He might not be old enough to have much life experience behind him yet, but he's living a life that has allowed him to break into an industry that most only dream of being part of. He's doing well for himself, and many of this fans are proud of him.
2. He is From Brazil
Lucas Rangel was born and raised in Brazil, though anyone not from South America might not recognize the name of the place he's from within his country. He was born in a place called Belo Horizonte, State of Minas Gerais. While Brazil is familiar to most of us, we've not heard of his particular area of home.
3. He is in a Relationship
If you were hoping you might have a chance with Rangel, the answer is that you do not. He is happily involved in a relationship with a young man by the name of Gustavo Lima, who is also quite popular on the internet. He has more than three-quarters of a million followers of his own on social media.
4. He's Wildly Famous
We say this because he has so many followers on Instagram that he makes even the biggest celebrities look less important. He has more than 16 million followers just on the 'gram, which is huge. He is a mega-influencer, and that is not a status that is easy to achieve.
5. His Videos are Hilarious
He may be an actor, too, but it is his online videos that bring his fans so much joy. He's hilarious, and fans love to see what kind of content he is going to create the next time he posts. Most often, he posts content that brings an abundance of joy to those around him, dressing up in crazy costumes, taking fun projects to the next level, and so on. He's good at it, and we can see why people love him.
6. He Began his Success on Vine
When the hit online site first made big news, he was part of it. He was one of the original video creators on the app, and he did well on Vine. His fans followed him from the now defunct site to the rest of the internet when things went south, and he's had a lot of growth since.
7. He is a Brother
Lucas Rangel is a proud big brother. He has a younger sister. Her name is Ana Laura, and he often talks about her. He is clearly proud of his sister and close to his family, and that is a nice thing to have in life.
8. He Was Big on Vine
Some people were on Vine. Some people did well on Vine. Lucas Rangel was so big on Vine. He had more than 1.3 million followers on the app when it was ended. That's a lot, though it is nothing compared to what he's doing now online. His followers found him again, and now he can work without figuring out how to keep his videos under just a few seconds.
9. He Has a Huge YouTube Following
YouTube is where he posts the vast majority of his content and interacts with his fans, even though it's Instagram where he has the most followers. He's doing well on YouTube, though. His follower count – or subscriber count as it is called on YouTube – is up to an impressive 10.4 million as of June 2021. That's a lot.
10. He Stays Private
Despite sharing most of his life on the internet, Lucas Rangel does a nice job keeping a low profile in his own life. He doesn't discuss his personal life on a regular basis. He doesn't share his home life, he doesn't share much that is not work-related or video-related, and that has allowed him to maintain a great deal of peace in his own life.
Tell us what's wrong with this post? How could we improve it? :)
Let us improve this post!