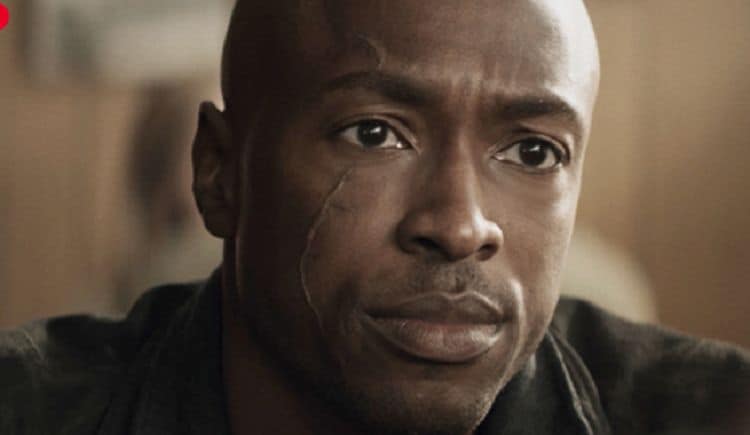 Wole Parks' acting journey may not look like most other people's, but it's been a great ride nonetheless. In the more than 10 years since making his first on-screen appearance, Wole has consistently proven that he has the talent to keep up with some of the biggest names in the industry. His level of creativity and versatility has allowed him to navigate the industry with ease. Some of his best-known acting credits include Devious Maids, As the World Turns, and most recently, Superman and Lois. No matter what he's doing, though, you can count on Wole to do it well. Keep reading to find out 10 things you didn't know about Wolé Parks.
1. He Got Into Acting In High School
Wole didn't grow up thinking that he wanted to be an actor. In fact, acting wasn't even on his mind until he got to high school and got the opportunity to audition for a commercial. Even after landing the role, however, he still didn't plan on becoming a professional actor. He didn't start acting full-time until 2012.
2. He Studied Math
Since Wole is a professional actor, most people probably assume that acting was the focus of his college education. That's not entirely true though. In addition to majoring in fine arts, Wole also majored in math while studying at New York University. After college, he got a corporate job.
3. He's Very Passionate About Fitness
Staying in shape is one of Wole's top priorities. He is an extremely active person and he loves pushing himself to the limit when it comes to his physical fitness. He enjoys doing things like running, cycling, hiking, and skiing. His love for fitness isn't just about looks, however, it's also a great way to keep his mental health in check.
4. He Comes From A Supportive Family
Wole doesn't come from a family with a history of acting, but he never felt like he had to justify his own interest in the arts. While talking to 7 News Belize, Wole said, "I'm generally the person where I've been blessed into so far as my mother has been absolutely amazing, she's been the best, she's been my biggest cheerleader, she's been my biggest supporting fan. She very much told me at a young age and instilled in me that 'You can do anything you want and accomplish anything as long as you put your mind to it and work for it' so I do believe if I want to do acting I can go forward in it."
5. He Killed Someone In A Car Accident
Wole has accomplished a lot of great things over the years, but he's also had some very tough times. When he was 23, he struck and killed a 25-year-old graduate student while she was crossing a street in New York City. Wole fled the scene but ultimately decided to turn himself in.
6. He Is Passionate About Giving Back To Others
Wole is the kind of person who wants to make the world a better place, and he has made it a point to use his platform to do that. He likes to give back to authors and HIV/AIDS awareness is a cause that he is very passionate about. Over the years, he has been active with AIDS/LifeCycle which is a weeklong cycling tour that raises money for HIV/AIDS research.
7. He Likes To Travel
The world is full of so many beautiful places, and Wole is fortunate to be in a position that has allowed him to see quite a few of them. He has done a lot of traveling over the years for both business and pleasure. Some of the destinations he's visited include Tanzania (where his father is from), Brazil, and Thailand.
8. He's Been Sober For More Than A Decade
For many years, Wole struggled with a drinking problem that threatened to derail all of the good things in his life. He eventually decided that he wanted to turn things around and he began going to AA meetings. At this point, he has been sober for almost 15 years.
9. He's Struggled With The Inconsistency Of Acting
Acting may seem like the most glamorous job in the world, but in reality, even the most talented actors have to deal with lots of dry spells. This level of inconsistency is something that has always been a challenge for Wole. During an interview with Voyage LA, Wole confessed, " I'm a person who likes structure and consistency. Yet, I ripped myself out of a very good job that I was comfortable with and threw myself into a career where you get rejected 99% of the time. I really don't think people understand how hard it is to be an actor. You have tons of people saying, "you're great" or "that was perfect"… and then, they don't call you back. You have to develop a very strong sense of self because you're not going to get the kind of external validation that you get from most jobs."
10. He Was In An Episode Of Gossip Girl
If you were to take a quick look at Wole's resume, your eyes would probably be instantly drawn to the bigger roles he's played. However, early in his career, he got the chance to make guest appearances on some pretty well-known shows. One of them was the popular series Gossip Girl which aired from 2007 to 2012.
Tell us what's wrong with this post? How could we improve it? :)
Let us improve this post!