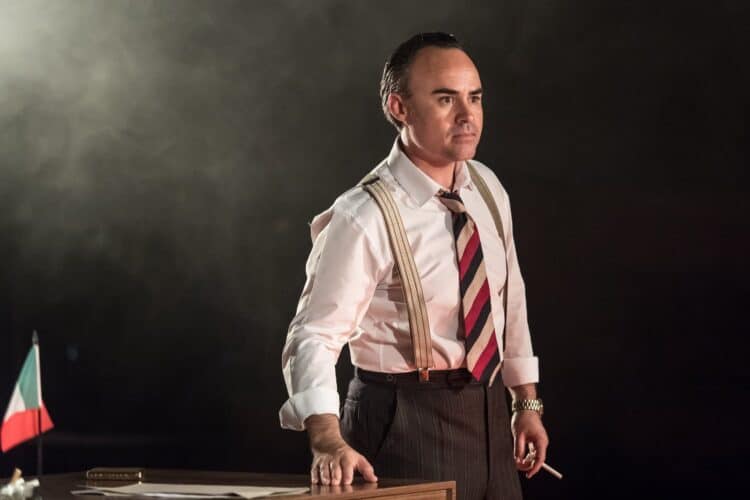 Anyone out there who has been following Joseph Balderrama's career would probably agree that he hasn't gotten nearly as much credit as he deserves. The talented actor has shown time and time again that he has what it takes to play all kinds of different characters. Although he doesn't always have the biggest roles, he does his best to leave a lasting impression on viewers. Now, he's getting another chance to do just that. Joseph has a role in an upcoming Netflix original series called Heartstopper. The show tells the story of two teenage boys who discover that their close friendship is more than they initially thought. Continue reading for 10 things you didn't know about Joseph Balderrama.
1. He Was Born in Mexico
When people think of Joseph Balderrama, England is probably the place that comes to mind. However, he was actually born in Mexico City. He relocated to London when he was about 10 years old. Unfortunately, we weren't able to find any information on his family life or upbringing.
2. He's A Formally Trained Actor
There's no denying the fact that Joseph is a naturally talented performer. However, he hasn't gotten this far on natural talent alone. He has also put in lots of hard work to perfect his skills, and that work includes studying acting at the London Academy of Dramatic Art (LAMDA). The school has a very long history of producing very talented actors.
3. He Likes Interacting With His Fans
Joseph isn't the most active social media user out there. In fact, Twitter is the only platform where he seems to have an account. However, when he does post on Twitter he loves using it as an opportunity to engage with his fans. It's fairly common to see him responding to messages from fans and retweeting things.
4. He's Done Lots of Voice Work
Joseph's live-action resume is impressive, but voice acting is what has really allowed him to shine. Over the course of his career, he has done lots of voice projects but most would probably agree that his video game work is the coolest. Some of his most noteworthy video game credits include Horizon Forbidden West, Evil Genius 2: World Domination, and Need for Speed: Payback.
5. He Studied History
We've already established that Joseph is a formally trained actor, but it's important to note that acting isn't the only thing he studied. Joseph also has a master's degree in history from the University of Glasgow. In fact, he started at LAMDA after earning his master's degree.
6. He Has More Than 70 Acting Credits
No matter how talented a person is, consistency in the entertainment industry isn't an easy thing to find. However, Joseph has been fortunate to work regularly. According to his page on IMDB, Joseph currently has 71 acting credits which include a few projects that haven't been released. If he continues to work at the pace he's been going at, he could easily have 100 credits on his resume within the next several years.
7. He Likes His Privacy
As you may have been able to tell by the fact that he isn't really into social media, Joseph is the kind of person who likes to keep his personal life away from the spotlight. Throughout his career, he has chosen to keep all of the attention on his acting and there isn't much information about him floating around on the internet.
8. He's Bilingual
Have you ever tried to learn another language? If so, you probably understand just how challenging it can be. For that reason, it's always impressive to know that someone speaks more than one language. Joseph is fluent in both English and Spanish and he has worked in both languages.
9. He's Happily Married
Since Joseph is a very private person, there are a lot of people out there who probably don't know that he's married. He and his wife, Coco Wake-Porter, have been married since 2009. As far as we know, the couple doesn't have any children and Coco doesn't work in the entertainment industry. Unfortunately, we weren't able to find any information on her.
10. He Has Theater Experience
In addition to his on-screen and voice work, Joseph has also gotten the opportunity to share his talents on stage. Like many other actors, the theater is his first love and he enjoys being able to perform in front of a live audience. We weren't able to track down a comprehensive list of all of Joseph's theater credits, but we know that he has been a part of several stage productions throughout his career.