American actor and screenwriter Devon Graye has come a long way since his role in Justin Schwarz's The Discoverers won him the GenArtist Emerging Actor Award at the Gen Art Film Festival in 2013. He played Jack, starring alongside Griffin Dunne, Madeleine Martin, Cara Buono, and John Christopher McGinley in the dark comedy film, the first production to acknowledge his talent with an award. A decade later, Graye would consolidate his growing reputation in the film industry with performances in varying genres of movies while appearing in popular television shows, including The Lincoln Lawyer, PEN15, S.W.A.T., and The Flash.
He appeared as Axel Walker/The Trickster in two episodes of The Flash in 2015 and 2018, but his most notable television role is in Showtime's crime drama series, Dexter. Teased to join the main cast of The Lincoln Lawyer season 3 as Julian La Cosse, the American actor also takes on the lead role of Popper Baxton in Popper Baxton's Sickly Stew, John Dylan Roberts' feature film debut. The upcoming comedy fantasy is expected to be released in 2024. Devon Graye wrote the screenplay for Adam Randall's I See You, a 2019 crime thriller starring Academy Award winner Helen Hunt alongside Jon Tenney and Owen Teague. He's also credited as a writer in four 2021 episodes of The Girlfriend Experience.
Devon Graye Discovered His Passion For Acting At Age Six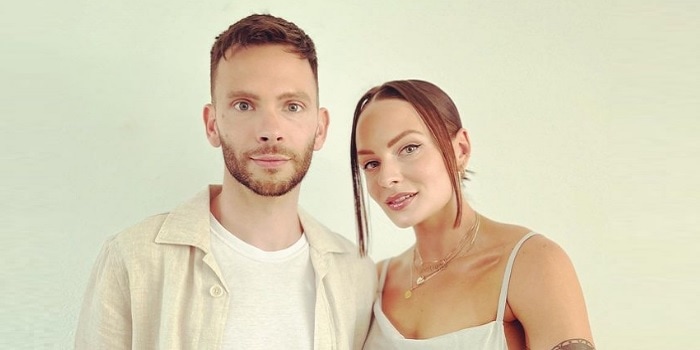 The American performer was drawn to storytelling as a kid. He grew up listening to radio plays, which left him wanting to become a voice actor before he eventually got into professional acting. Devon Graye's knack for storytelling ultimately inspired a passion for acting. At age six, he began asking his parents to move the family to Hollywood so he could pursue acting. "…I was telling my parents that I wanted to be an actor, and if they didn't move us to Hollywood by the time I was thirteen, I'd run away and move there myself," the actor told MyFanbase in an interview. He divulged that he realized he wanted to act for a living after seeing his father in a church play.
"I remember going to a church play that my dad was in and thinking, 'I want to do that.' Not necessarily be on stage in the spotlight, but be part of telling a story." Devon Graye expressed in another interview with Love Horror that he saw acting as a way to become part of telling stories. "I've always been interested in telling stories," he said. "As a little kid, I would dictate scripts to my mom on the computer before I knew how to read and write. Acting was a way I could be a part of telling a story at a younger age," added the actor.
He Studied Acting At The American Conservatory Theater After High School In UK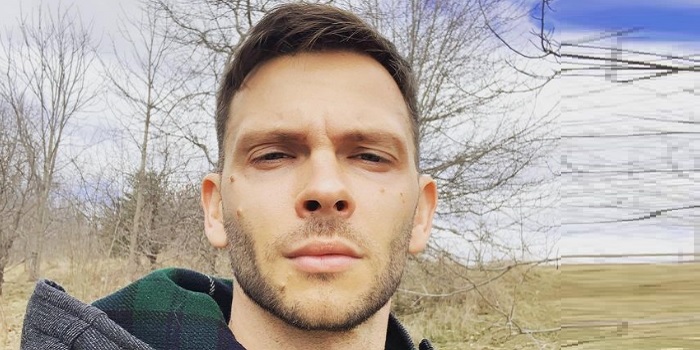 Born in Mountain View, California, U.S., Devon Graye's family moved to the United Kingdom when he was an infant. His English mom wanted her kids to acclimatize to the English culture, so Graye had his high school education in the country, which shaped his personality. In pursuit of his quest to become a voice actor, the Dexter actor employed the services of a voice acting agent in San Francisco after his family returned to the United States. Soon enough, he started attending auditions and then signed up for classes at the American Conservatory Theater. Recalling he was 17 when he began studying acting, Graye told MyFanbase it started as a way to pass the time and make friends. "…But it turned into the revisiting of a dream. I fell in love with the craft and haven't looked back," he stated.
Devon Graye Made His Professional Debut In 2006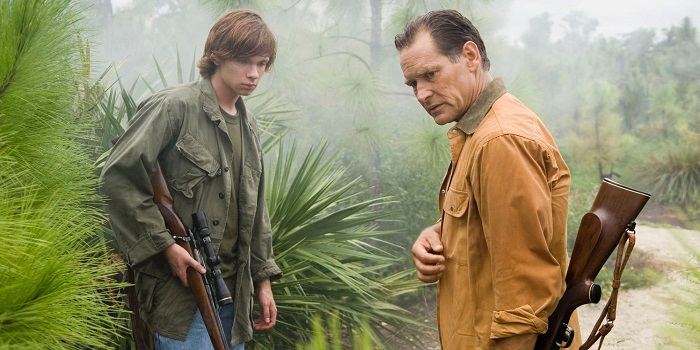 At age 19, roughly two years after enrolling at the American Conservatory Theater, Graye kicked off his professional career. His first role was as Daniel Sampson in Michael Rymer's 2006 television movie A House Divided. He stormed the limelight that same year with his Young Dexter role in Showtime's adaptation of Jeff Lindsay's 2004 novel Darkly Dreaming Dexter. Devon Graye played teenage Dexter in nine episodes across the first two seasons of Dexter. He described his time on the show as a learning experience that made him realize he must eliminate fear and trust himself. The actor said landing the role was scarier than any audition he had attended as he was petrified on his first day on set.
He Aspires To Become A Versatile Character Actor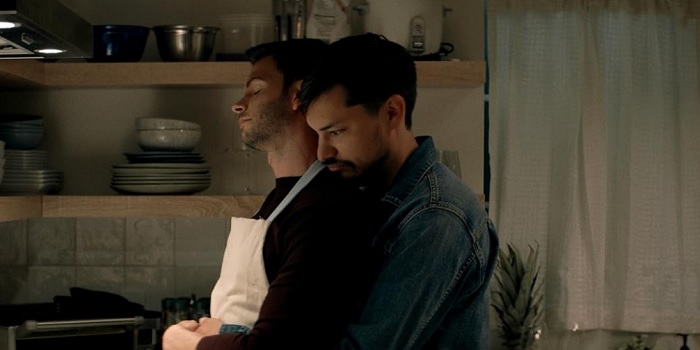 Overcoming his fear, Devon Graye has built a robust acting portfolio, especially on the big screen. While he has appeared in several popular television productions, he has had more notable film roles. He made his feature film debut in 2007 with an appearance in Norm Hunter's romcom Her Best Move. Later that year, he played Paul in Jeb Weintrob's slasher Scar. His next movie role came in 2009 when he portrayed Ozz Heep in Call of the Wild.
Graye gained more acclaim in the 2010s with roles in films like Legendary, Husk, Exodus Fall, 13 Sins, and Retake. His most recent movie roles are in 2022's Hypochondriac, Drawn Into the Night, and Nope. Apart from Dexter, he's yet to play another significant role in a television show. However, he's been seen in a few telemovies, including Wisegal, Merry Christmas, Drake & Josh, Avalon High, and Red Faction: Origins. He told Indiewire in 2012 that his "aspiration is to be a character actor who blends into any role."
Devon Graye Is Gay And Married To Orphan Black Actor Jordan Gavaris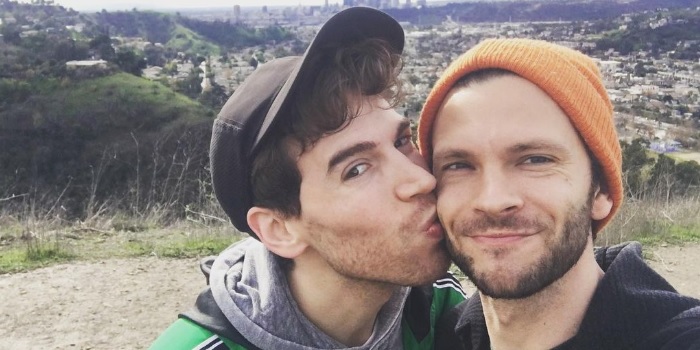 The 13 Sins actor is openly gay and married. He's been married to Canadian-American actor Jordan Gavaris since 2018. The couple met on Twitter and began dating in 2013. Recalling how they met, Gavaris told Vulture he wrote Devon Graye a cheesy line on the platform. "I wrote him some cheesy line over Twitter. Thank god he found it funny because he wrote me back, and we started messaging," divulged the Orphan Black actor. They went exclusive a week after their first date in Los Angeles. The duo maintained a long-distance relationship until Gavaris' relocation to the United States. Devon and Jordan have been happily married for over half a decade and counting.
Tell us what's wrong with this post? How could we improve it? :)
Let us improve this post!