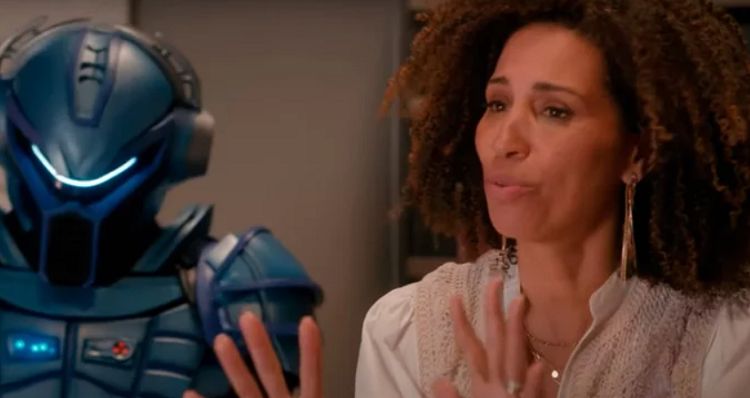 When it comes to acting, Patrice Goodman is undoubtedly one of Candian's most prized gems. She is a natural-born performer who has been sharing her talents for decades. Although she has spent most of her career working on TV shows, she has also had a couple of movie roles over the years. Anyone who has ever seen her work will probably agree that she brings a magical touch to every project she's a part of. Many people will recognize her from things like The Umbrella Academy and Overlord and the Underwoods. She will also be in an upcoming TV movie called I Won't Let You Go. Keep reading for 10 things you didn't know about Patrice Goodman.
1. She Started Her Career as a Teenager
At this point, Patrice Goodman has been acting for more than half of her life. Her love for acting started when she was only about 14 years old. During an interview with Cancel Culture Magazine, she said, "When I was about thirteen she enrolled me in a community theatre group. I had always been in the school plays and made people laugh but when I actually did the community theatre group and found people were like me, that solidified it for me".
2. She Is Also a Dancer
Most people who are familiar with Patrice know her for her work as an actress, but she is also a very talented dancer. In fact, dance was actually her first love. She told Cancel Culture Magazine, "My mom would say that I started dancing first, I would walk around on my tiptoes so she started putting me in dance classes when I was four years old and I loved it!"
3. She Is Not Really Into Social Media
Now that social media has become such a big part of lots of people's daily lives, it's almost an expectation that everyone spends a good amount of time scrolling and tapping through various apps. However, that has never really been Patrice's style. Although Patrice has profiles on Instagram and Twitter, she doesn't post very often.
4. She Is a Teacher
Not only does Patrice like sharing her acting skills with the world, but she also loves helping others reach their performance goals. She has taught acting and dance for many years and she really enjoys being able to share her knowledge and experience with others.
5. The Color Purple Got Her Into Acting
Lots of actors have one movie or film that really inspired them to get into acting. For Patrice, that movie was the 1985 movie The Color Purple which starred Whoopi Goldberg. While talking to By Blacks, Patrice said, "When I watched The Color Purple, watching her (Celie's) emotional journey just broke me open in a way that I had never really experienced before. I had always loved movies, but this one was so impactful".
6. She Understands the Importance of Representation
As a Black woman in the entertainment industry, Patrice knows that Black stories don't tend to get the kind of attention they deserve. For that reason, she is especially proud to be able to provide much-needed representation. She also understands the importance of sharing a wide range of stories regarding the Black experience.
7. She Has Done Voice Work
The vast majority of Patrice's acting work has been on live-action projects, but she has also shown a bit of interest in voice acting. Her IMDB page shows that she has two voice-acting credits for short films. It's unclear if she plans to do more voice acting in the future.
8. She Was in an Episode of The Handmaid's Tale
Patrice has gotten the opportunity to work on a lot of successful projects during her career. In 2018, she appeared in an episode of the popular Hulu series The Handmaid's Tale. Even though she was only in one episode of the show, it was still an awesome experience.
9. She Is a Proud Mother
Throughout her career, Patrice has been pretty private when it comes to her personal life. However, in several interviews, she mentioned the fact that she has a son. The two seem to have a great bond and she loves being able to provide representation for him in the entertainment industry.
10. She Is a Formally Trained Actress
Once Patrice fell in love with acting, she knew she wanted to do everything she could to ensure that she was making the most of her skills. She studied acting during her time at Arts York and Unionville High School. It's unclear if she was in a drama program in college.
Tell us what's wrong with this post? How could we improve it? :)
Let us improve this post!