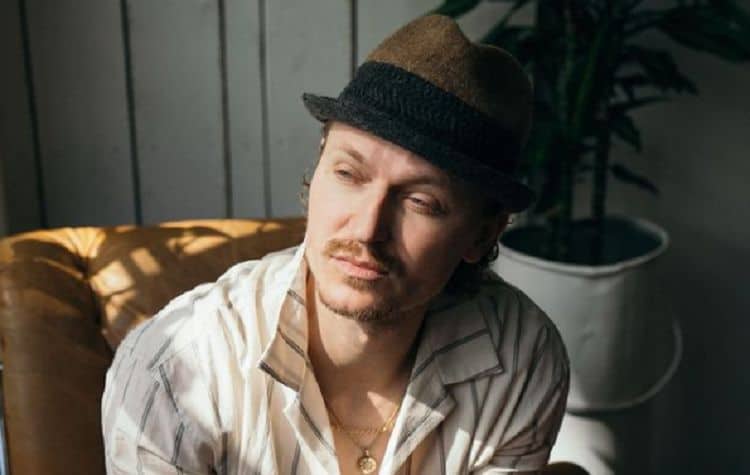 Anyone who takes a look at Chad Rook's resume will probably be very impressed by the number of things he has done over the years. In a little less than 20 years, he has racked up more than 50 on-screen credits and the list grows a little more every year. He is widely respected for his ability to play a variety of characters and the fact that he brings something special to every role. In 2021, Chad got a lot of attention for his role in the TV series Joe Pickett and fans will be happy to hear that the show has officially been renewed for a second season. On top of that, Chad has some other great projects in the works. Keep reading to learn 10 things you didn't know about Chad Rook.
1. He Is From Canada
During his career, Chad has been a part of so many American productions that lots of people have probably assumed that he is originally from the United States. In reality, though, Chad was born and raised in Canada. He attended Picture Butte High School in Alberta. He is currently based in the Los Angeles area.
2. He Got Into Acting In Junior High School
Chad isn't the kind of actor who discovered his passion for the craft when he was still in diapers, but he still developed an interest in acting fairly early. By the time he was in junior high school he knew that acting was the career path he wanted to pursue when he got older.
3. He Is All About Family
If you thought that acting was the most important thing in Chad's life, you might want to think again. Chad is a devoted father and nothing means more to him than his young son. When Chad has time off from work, you can bet that he's usually spending it with his family.
4. He Doesn't Like Playing "Normal" Characters
Chad certainly isn't the kind of actor that likes to play it safe with the characters he plays. He actually prefers to take on roles that are a little more complex. Chad told Our Culture Magazine, "I don't like playing "normal" guys. It's boring to me and not why I'm in acting. If the character has edge, a past or something about him that isn't just one-dimensional then I'd definitely be interested in taking on the role. Good guy or bad guy."
5. He Owns A Production Company
Chad isn't just an actor, he is also an entrepreneur. He is the founder of a production company called CheckMate Films which has been around for 15 years. Unfortunately, however, the business website seems to be inactive so it's unclear if the company is still in business.
6. He Loves Comic Books
Landing a role in the TV series The Flash was a great opportunity for Chad professionally, but it was also exciting on a personal level. He has been a fan of comic books for many years. That said, however, he wasn't someone who really follow The Flash prior to being on the show.
7. His Faith Is Important To Him
We weren't able to find any information on the details of Chad's religious beliefs but we do know that he is a firm believer in God. Chad's faith has played an important role in his life and is also something that he has been able to lean on when things get tough with his career.
8. He Is Not Shy About His Political Views
There are lots of people who shy away from sharing their political opinions because they are scared that it could result in backlash. Chad, however, has no issue letting people know where he stands when it comes to politics. Chad has made it clear that he was not a supporter of Donald Trump's presidency and appears to favor the democratic party.
9. He Likes to Travel
Chad is an adventurous person who enjoys trying new things and seeing new places. Traveling has become one of his favorite things to do and he has gotten to see some cool places throughout the world. Unfortunately, though, Chad's schedule is so busy that he probably doesn't get to travel as often as he'd like.
10. He Enjoys Other Areas of The Arts
Acting might be what made Chad famous, but it certainly isn't the only art form that he enjoys. While talking to Our Culture Magazine, Chad said, "I love photography, drawing and graphic design. Basically I like hobbies that allow me to be artistic and create in one way or another."
Tell us what's wrong with this post? How could we improve it? :)
Let us improve this post!