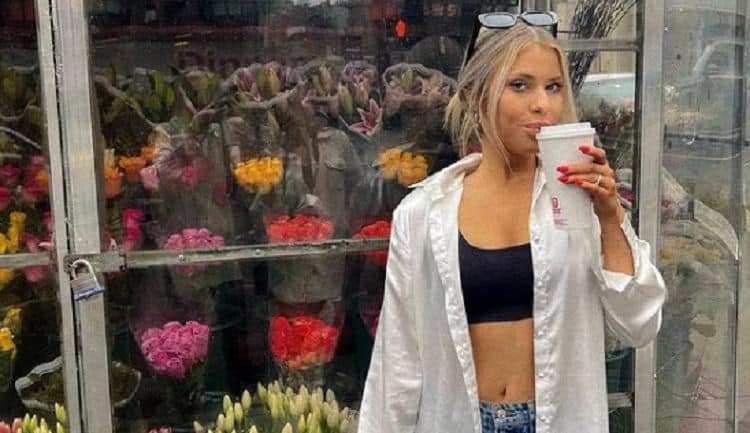 Becca Moore started posting videos on TikTok in 2020. Although she hoped that her videos would gain some traction, she didn't really know what to expect. Before she knew it, she had built a massive following and the numbers haven't stopped growing since. Becca is now known by millions of people and she is getting to see all of her social media dreams come true. She is well-known for her comedic content, particularly the videos where she pokes fun at "alpha males". Recently, Becca has also gotten lots of attention after she was robbed while attending Coachella. Continue reading to learn 10 things you didn't know about Becca Moore.
1. She's A Brand Ambassador
There are some people who think that building a large social media following is nothing more than a popularity contest. That isn't true at all, though. Having a large online audience can lead to some great opportunities in real life. Due to her following, Becca has become an attractive partner for brands who want someone to market their products.
2. She Loves Relaxing By the Water
Just because Becca is known for social media doesn't mean that she likes to spend all of her time in front of a screen. Becca also enjoys spending time outdoors and she particularly loves hanging out by the water. From the pool to the beach, you can usually find her soaking up some sun.
3. She Hosts a Podcast
One of the keys to a successful career in social media is knowing when and how to expand into other areas. This is something that Becca understands. In addition to her work on social media, Becca is also the co-host of a podcast called So I Was Like. According to the show's description, it is about "Two college-aged girls who met on social media and decided to move to a new city together – what could go wrong?"
4. She's An Ohio University Alum
Some people might see Becca as just another pretty face, but there's so much more to her than people realize. She also has the brains to go along with everything else. Becca attended Ohio University where she earned a bachelor's degree in communication and media studies. She graduated in 2020.
5. She Is Somewhat Private
Becca is well-known for sharing lots of personal stories on her social media accounts, but the reality is that she's somewhat private. She doesn't typically share major details about her personal life. It appears that she likes to online persona somewhat separate from her real life.
6. She's Always Wanted to Work in Marketing
Being a social media star is a dream come true for Becca in more ways than one. Not only has it given her a cool way to make money, but it's also allowed her to achieve her goal of working in marketing. In an interview with Daily Dot, Becca said, "I've always wanted to get into marketing." She added, "I have a feeling I'm going to be on social media for the rest of my life".
7. She Is Motivated By Her Fans
There are lots of people out there who feel inspired by Becca, but the truth is that she also feels inspired by her fans. When asked what keeps her accountable, Becca told Daily Dot, "I wish I could say it was myself, but it's the girls in my DMs. If I don't post a video for a couple of days, I start getting some concerned messages from girls asking for more content or to make sure I'm not quitting social media or something. I'm so thankful that people are tuned in, it's really motivating."
8. She's A Blogger
I wasn't exaggerating when I said that Becca understands the importance of expanding beyond social media. In addition to her podcast, she also writes blog posts for Total Frat Move. Her blog posts cover a variety of topics from relationship advice to personal stories.
9. Her TikTok Has Gotten More Than 33 Million Likes
In the world of social media, having lots of followers is always a good thing. What's even more important, however, is engagement. Fortunately for Becca, she's doing great in both of those areas. On top of having more than 822,000 followers on TikTok, her videos have gotten 33.5 million likes.
10. She Enjoys Connecting With Her Fans
Becca understands that she wouldn't be where she is today without the love and support of her fans. Not only is she extremely grateful for them, but she also likes to interact with them whenever she can. It's fairly common to see her retweeting and responding to messages from fans on Twitter.
Tell us what's wrong with this post? How could we improve it? :)
Let us improve this post!