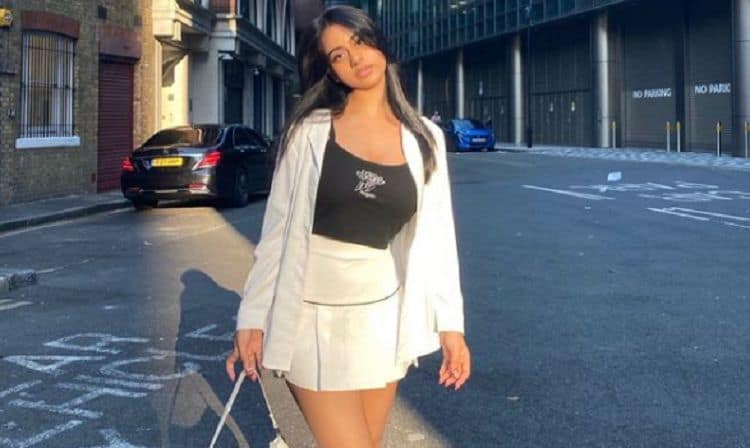 Bollywood is home to many famous faces, and there are many families in the Bollywood arena that seem to be famous from the top down. The business is one that is often followed by additional family members. Meaning, when someone's parents or grandparents are in the business, it almost seems more likely that they are going to go into the business. While this is not true of every single family and every single Bollywood actor and actress, it is true of many. Married couple Ajay and Kajol Devgan have a daughter, Nysa, and she is just as famous as her famous parents. She's in the press lately, and it has fans wanting to learn more about her.
1. She is Young
Nysa Devgan is only 18, but she seems so much older considering just how much of a life she's lived. Because her parents are so famous, she is someone fans have been hearing about and following along with almost her entire life. This means we've seen her grow up right before our eyes.
2. She is A Student
What she's up to now is not following in her parents' footsteps in Bollywood but in getting her education. She is currently studying International Hospitality. She's living in Switzerland making this happen, and she seems to be having a good time with her friends there.
3. She's Lived Everywhere
She may only be 18, but she's lived everywhere it seems. She's currently in Switzerland for her education, but she also spent three years in Singapore prior to that finishing her high school education. She also loved her elementary years in Mumbai. She's lived in many cool places across the world for a child of only 18.
4. Her Instagram Account is Private
One thing that her fans cannot stand is that she doesn't open up her account to make it possible for them to see what she's up to without following. While it works for her and her own privacy being in charge of who can see what online, fans wish she'd undo that so they have more access to her.
5. Boarding School was Hard on Her Parents
Her mother once said that the decision to separate yourself from your child is never an easy one, but that she did not suffer making the decision as much as her husband did. Nysa's mother also attended boarding school growing up, and she remembered what a great time it was and what she was able to accomplish, and she knew it was good for her daughter despite being a difficult decision to make.
6. She's Not Too Into Following her Parents
The one questions people ask her all the time has to do with her own career as an actress. For the moment, she is set on not following in the footsteps of her parents, though. She might not know what she's doing right now, but she has made it clear she is not interested in acting, and her parents have also mentioned it a time or two.
7. Her Dad Always Waits Up for Her
When she goes out at night or when she's out with friends at home, her dad is every dad. He is up until she gets home. He is up until she is safe in her own bed, and he is the one who opens the door for her at night. He doesn't sleep on the couch and wait to hear her come in – he opens the door himself. He's a dad that loves his daughter.
8. Her name Has Meaning
Some choose their children's names simply because they like them. Some choose their children's names because they have meaning. Her name has meaning, but we aren't sure if her parents chose Nysa because of that meaning or it just happens to be a happy coincidence. Her name means Goddess of Purity, which is lovely.
9. She's Very Private
Despite growing up in a world in which everyone shares everything all the time, she is a young woman who is inherently private. She doesn't share too much about anything, and she seems happy to have her own privacy.
10. She's Close to her Family
She's 18, which means she's an adult and she is finding herself and looking to become a young woman, but she is also very close to her family and she appreciates that. She is happy to have them, they are happy to have her, and they do spend a lot of time together. It is all very lovely.
Tell us what's wrong with this post? How could we improve it? :)
Let us improve this post!