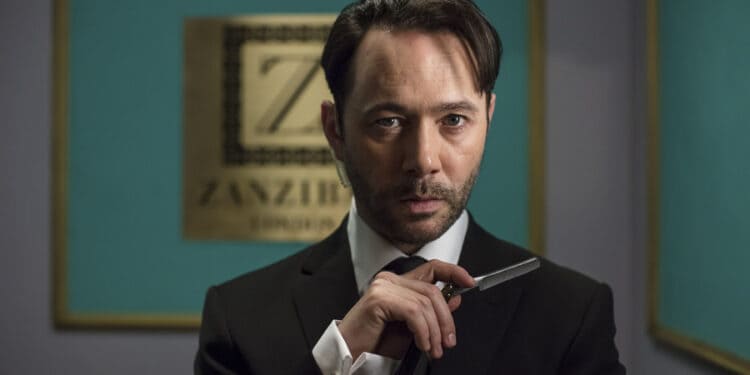 If you've been following Reece Shearsmith's career over the years, you'll probably agree that he hasn't gotten nearly as much credit as he deserves. The talented British actor has been in the industry for more than 25 years, and he has wowed countless people with his talent. From the big screen to the small, Reece has gotten the opportunity to work on a variety of projects and and that has allowed him to show how versatile he is. In the years to come, Reece's fans are looking forward to seeing what else he does, and we have a good feeling that the best is yet to come. Keep reading to learn 10 things you didn't know about Reece Shearsmith.
1. He's An Award Winner
Winning an award is always a great feeling, but it's particularly special for people whose careers are judged by the number of awards they win. Reece has already taken home several awards over the years including a British Comedy Award and a BAFTA TV Award. There's no doubt that there will be even more awards in his future.
2. He's A Formally Trained Actor
Natural acting talent is great, but it's not always enough to find success in the industry. For that reason, lots of actors choose to undergo formal acting training. Reece studied at Bretton Hall Drama College where he earned a bachelor's degree in drama. While there, he also met Steve Pemberton and Mark Gattiss.
3. He's a Husband and Father
Trying to balance a successful (and busy) career with an equally as busy life at home isn't always easy. However, it's something Reece has managed to do. He and his wife, Jane, have been married since 2001 and the couple shares two children together. When Reece isn't busy working, he loves spending time with his family.
4. He Likes Interacting With His Fans
Lots of people love following their favorite celebrities on social media because it's the perfect way to connect with them directly. That said, Reece's fans will be happy to know that he is an active Twitter user who enjoys using the platform. to engage with his supporters. It's pretty common to see him responding to questions and comments.
5. He Has Behind-the-Scenes Experience
Reece has devoted a good chunk of his life to acting, but during that time he has also developed an interest in other areas of the entertainment industry. He is a writer, director, and producer who has worked on a handful of projects over the years and will likely be adding more to the list in the future.
6. He's a Voice Actor
Lots of people think that voice acting is as easy as walking into a booth and saying words into a microphone. However, the reality is that voice acting requires skill, and that's something Reece has plenty of. He has done a good amount of voice work over the years with one of his most notable credits being The Adventures of Paddington.
7. He's Not a Fan of Reality TV
Over the last 20 years, reality TV has become incredibly popular. But while these shows have proven to be very lucrative for many networks, not everyone is a fan. During an interview with The Guardian, Reece shared that reality TV makes him unhappy. He didn't go into detail as to why.
8. He Likes His Privacy
Even though life in the spotlight comes with lots of cool perks, it also has its downsides. One of the biggest downsides is the fact that it can be difficult to maintain any kind of privacy. However, throughout his career, Reece has managed to maintain a high level of privacy.
9. He Has Theater Experience
Reece has spent a good portion of his career in front of the camera. However, like many other actors, the stage has always been his first love. He has gotten quite a big of theater experience over the years. In fact, even though he has found success in TV and movies, he still returns to the stage fairly often.
10. He Understands the Logic Behind Cancel Culture
Cancel culture has become a hot topic over the last few years, and there are lots of people who have spoken out against it. Reece, however, has approached the topic from a place of understanding. He told Independent, "I think you have to look forward and be in the present and listen. And that's the takeaway, I think, from all of this. You've got to accept that we're not in the times when things would have been different. And there is a moving on of culture and of sensibility."
Tell us what's wrong with this post? How could we improve it? :)
Let us improve this post!