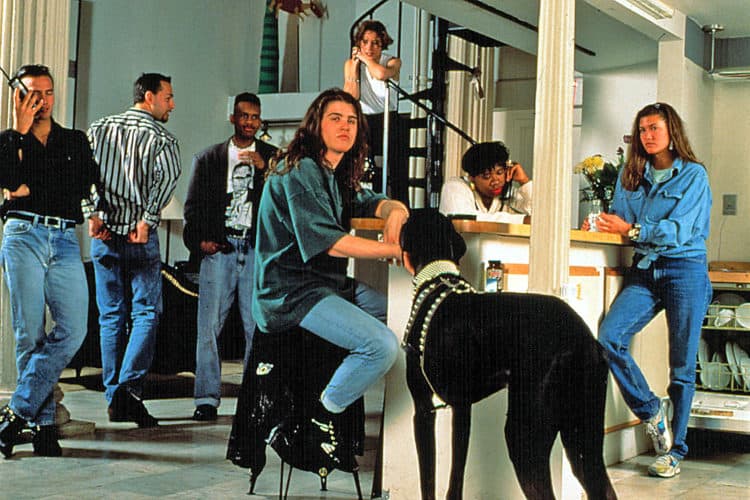 When MTV launched in the summer of 1981, the goal of the network was to air music videos and other music-related content. Over the years, however, that vision changed and MTV began producing its own original content – much of which had nothing to do with music. By the 2000s, MTV developed a reputation for creating some of the most popular reality shows and many of them have since become legendary. From dating shows to docu-series, MTV has given us a little bit of everything. Although MTV has given us dozens of reality shows over the years, there are certainly some that are more memorable than others. Let's talk about the 10 best reality shows in MTV history.
10. My Super Sweet 16
If you were a teenager during the mid-2000s then you probably remember feeling extremely jealous every time you watched an episode of My Super Sweet 16. The series highlighted extravagant 16th birthday parties, sometimes thrown for the children of celebrities. These parties almost always had a famous musical guest and ended with the birthday boy or girl getting a luxury car.
9. 8th and Ocean
8th and Ocean was a short-lived series, but it definitely had the potential to build a longer legacy. The show centered around a group of models who were signed to Irene Marie Models and living together in a house in Miami. The series was full of drama and the cast was made up of attractive people, so it's surprising that it didn't get renewed.
8. Taking the Stage
Taking the Stage aired from 2009 to 2010 and was set at the School for Creative and Performing Arts in Cincinnati. The cast was made up of a group of students who were focused on various disciplines. Not only were they dealing with the normal pressures associated with being in high school, but their desire to make it in the arts added an extra layer of stress.
7. Catfish
Catfish is currently one of the most popular shows on MTV. During each episode, the show's hosts, Nev Schulman and Kamie Crawford, attempt to help someone finally meet the person they've been talking to online. The only problem is, the person they've been talking to might not actually be who they say they are. Nev and Kamie put their investigative skills to the test to help uncover the person's true identity and sometimes the plot twists are almost hard to believe. Even though there's been lots of talk about whether or not the show is real, Catfish is incredibly entertaining.
6. The Hills/Laguna Beach
Laguna Beach and The Hills are technically two different shows, but we've decided to include them together since they had several of the same cast members and were essentially about the same thing. Laguna Beach aired for just three seasons from 2004 to 2006 with The Hills running from 2006 to 2010. Both shows followed a group of young adults from wealthy families living in southern California.
5. Jersey Shore
Jersey Shore is probably one of the first shows that come to mind people think of MTV. When it debuted in 2009, it introduced us to some of the most well-known reality stars of the decade. From fighting in local bars to blacking out on the sidewalk, Jersey Shore was fun and funny. The series was such a big hit that it was brought back in 2018 under the name Jersey Shore: Family Vacation.
4. Teen Mom
This may be a little hard for some people to believe, but it's been more than a decade since the Teen Mom franchise began. During that time, Teen Mom has spawned four spinoffs in the United States as well as shows in other countries. Over the years, we have gotten the chance to see our favorite 16 and Pregnant stars (and their children) grow up and create their own paths.
3. Road Rules
Can you imagine living in a tiny RV with a group of strangers and going on a road trip that requires you to complete various tasks along the way? Most people would probably say no, but that was the reality for the cast of Road Rules. For more than a decade, Road Rules was one of the MTV's most popular reality shows and it was also one of the network's first. It paved the way for the adventure related realty shows that came later.
2. True Life
True Life was special because it gave viewers the chance to see the world from other people's perspectives. The series covered a wide variety of topics including addiction, abuse, and sexuality and it featured people telling their own stories. Although True Life aired its final episode in 2017, there are a lot of people who would love to see the show be brought back.
1. The Real World
Not only is The Real World MTV's best reality show, but it's arguably one of the best reality shows of all-time. Featuring seven strangers picked to live in a house, The Real World provided insight into the lives of young people from all over the country. When the show premiered in 1992, it was considered groundbreaking by many and quickly became popular.
Tell us what's wrong with this post? How could we improve it? :)
Let us improve this post!