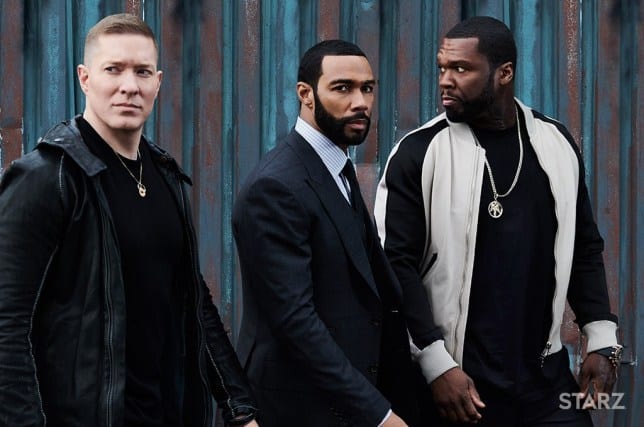 "Power" is a Starz crime drama that has become a hit, and it's going into its sixth season. The new run began on August 25th, but to the dismay of hardcore fans of the show, this will be its final year. We remember that the fifth season ended with a cliffhanger that has everyone gripping the edges of their seats and they wait in anxious anticipation to see how the situation resolves itself. Since this will be the last season, we're expecting it to go out with a bang, no pun intended. Omari Hardwick's character James "Ghost" St. Patrick has kept us in suspense with his double life and we'll finally get to find out what happens to he and Tommy, and we'll hopefully get some resolution about Ghost and Angela. We've just learned who is going to be featured in season six and we invite you to meet the cast.
LaLa Anthony
Anthony will be back in her role as Keesha. She's on Tommy's team. She's going to be at her finest, according to the predictions about her character, even more, "ride or die than ever."
Lela Loren
Lela is going to be back as well as Angela. She is a pivotal character in the series and we're all waiting to find out what happened to her at the end of season five. It appeared that Tommy shot her in the chest, but we were left hanging about the final outcome of the incident. Did Angela die or was she saved? It didn't show her actually dying so there is a glimmer of hope for her fans that she somehow survived the assault. The producers are tight-lipped about it so we're not sure if she'll be back and then die or continue on through the conclusion of the series.
Michael Rainey Jr.
Michael will be back in the role of Tariq. This was confirmed by the casting crew. We've learned that he's going to have a bigger part in the show so we'll be seeing a lot more of him and greater development of his character.
Naturi Naughton
Tasha St. Patrick will also be back for the sixth season. The character will be played by Naturi Naughton in a reprise of her original role for the sixth season.
Joseph Sikora
Sikora returns in the role of Tommy Egan for season six of "Power." He's another important character and we're all wondering if he's going to get away with what he did to Angela or if he's finally going to get what he has earned. He's the one who shot her in the chest in the cliffhanger from the end of the fifth season. Some viewers love this character while others just love watching to see if he's going to go down for his misdeeds.
Is this really the end of "Power?"
When we were trying to find out everything that we could about the sixth and final season of "Power," we learned that the show is definitely ending, but the stories will continue. It's more than a rumor as confirmation has been received that there are going to be several spin-offs of the original show. One of them is going to be called "Power Book II: Ghost." In another exciting twist, the leader of the show is going to be none other than Mary J. Blige. The award-winning singer is turning actress and she's going to be one of the main characters. This is a tantalizing teaser and the producers aren't telling much about what we can expect from the new spin-off or when it will be released, but it's good to know that there is at least something along with same lines that is currently in the works. Blige shared that she's excited about the new venture and that her life experiences with the Tasha's and Ghosts of this world gives her an edge on playing a part in the Power universe, which is slated to continue forward.
An evolution in the story
It is a bittersweet year for fans of "Power" as the realization that a series they've come to know and love along with the characters and their storylines, is coming to an end. The main characters will be returning to entertain and thrill viewers for one more season, and although there isn't a lot of information being released about what we can expect, we're pretty sure it's going to be intense. It's one of those situations where you know that you must savor every episode and stay on top of the drama so you don't miss out on any important details. We're sure that there are going to be a lot of theories circulating about how the Power universe comes to an end, at least in this phase of its evolution.
Final thoughts
We know that there will be more spin-off series of the original show in the near future, but there are no guarantees that they will deliver the same degree of entertainment or draw the viewers in as securely as "Power." As with all good things, there comes a time when they must end and it is no different for "Power," but it's been an amazing run and fans appreciate the contributions that each of the actors have made to bring their characters to life in their own special way and only as they can. There is coming a time when we'll have to bid them adieu, but we still have one more full and action-packed season left to go. Don't miss out on the final season of "Power." which will be shown on the Starz channel. It's nearly guaranteed to take you on the ride of your life.