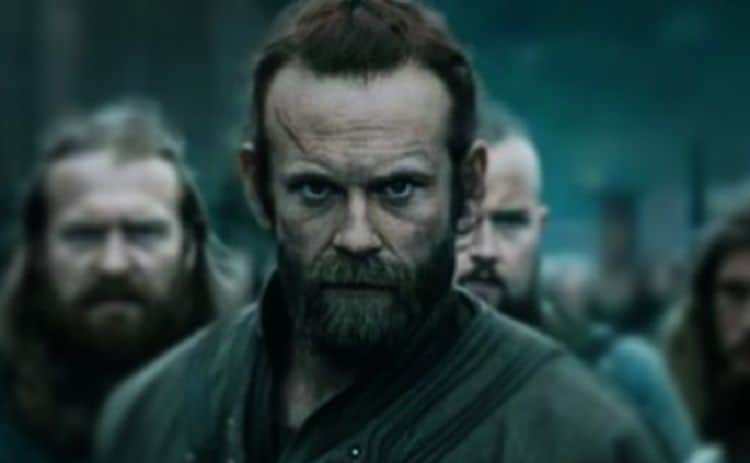 Breaking into the entertainment industry is very difficult. Staying in is even harder. Eric Johnson is proud to say that he's been able to do both. Since the early 1990s, he had been working consistently and he has continually worked his way towards bigger and better opportunities. In recent years, he has become well-known for his role in shows like Condor, Vikings, and American Gods. His ability to play a wide range of characters has opened up endless doors for him, and there are still a lot of roles he looks forward to playing. He has already been cast in an upcoming TV show called Pretty Little Liars: Original Sin which will tie into the original Pretty Little Liars series. Keep reading to learn 10 things you didn't know about Eric Johnson.
1. He's Canadian
Eric Johnson has become so popular in the American entertainment industry that there are a lot of people who probably assume that he is from the United States. In reality, however, Eric was born and raised in Alberta, Canada. He doesn't come from a family with a history in the entertainment industry, but his mother was a music teacher.
2. He Started Acting As A Kid
One thing about the acting bug is that it doesn't discriminate. It visits people of all ages, and Eric was just nine years old when he fell in love with acting. He got his start at a local theater company and within just a few years made his way to the on-screen world. In 1994, played the younger version of Brad Pitt's character in the movie Legends of the Fall.
3. He's Been In Video Games
Being in front of the camera is what has gotten Eric the most attention, but he is also a talented voice actor who has found a good deal of success. He has been in two video games: Splinter Cell: Blacklist and Splinter Cell: Blacklist. It's unclear if he plans to do any additional voice acting in the future.
4. He's A Husband And Father
Eric has never been the type of actor who likes to let the world too far into his personal life, but it's no secret that he is a proud family man. He has been happily married to film producer Adria Budd since 2004. The couple has one child together, a daughter named Calla.
5. He Likes Taking Pictures
The world may think of Eric as an actor, but the truth is that isn't his only creative talent. He enjoys taking pictures as a hobby, and he's a natural when it comes to knowing exactly when to capture a beautiful moment. He has shared several of his shots on social media and his followers really enjoy them.
6. He's An Entrepreneur
Not only is Eric a very creative person, but he also has a business side. He is the co-founder of a video game called Arcadia. According to the business' website, Arcadia sets "out to bridge the gap between sports and gaming for the next generation of fans to watch, play and enjoy. We set out to bring together the best elements of sports and video games, creating a new breed of competition that tests our athletes both physically and mentally."
7. He's Passionate About LGBTQ+ Rights
Some actors go their entire careers without addressing anything outside of the entertainment industry, but that isn't Eric's style. Eric has used his social media presence to show his support for the LGBTQ+ community and he has been especially vocal in his support of trans people.
8. He Hadn't Read The American Gods Book
The American Gods TV show is based on a novel of the same name written by Neil Gaiman. During an interview with Geek Vibes Nation, Eric said, "I had definitely heard of the book but had yet to read it. That said Neil Gaiman is a favorite in our house and the whole family loved The Graveyard Book."
9. He Doesn't Mind Playing The Bad Guy
Playing the villain can be a slippery slope and some actors avoid bad guy roles out of fear of being typecast. Eric, however, has never let that hold him back. He actually enjoys playing the bad guy and most viewers would probably agree that he's gotten pretty good at it.
10. He Loves Being Outside
Eric spends a lot of time at work, but that doesn't mean he can't make time for other things he enjoys. Being outdoors is one of his favorite ways to spend his free time. He is an adventurous person who admires the beauty of nature and loves to explore his surroundings as much as he can.