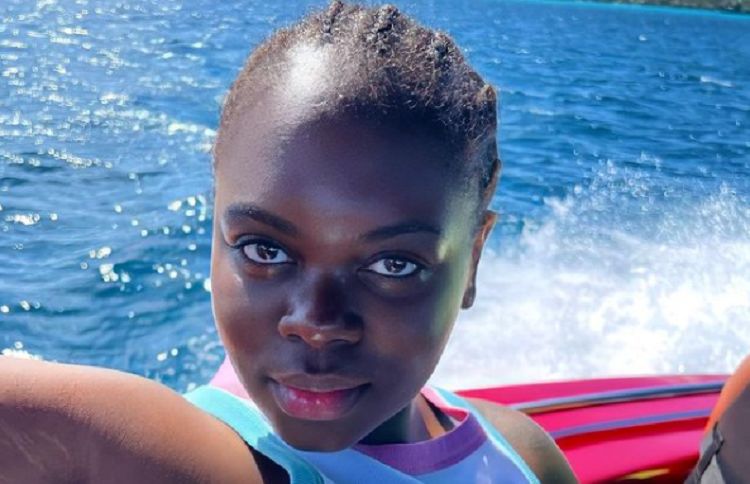 If you think the name Cori Broadus is familiar to you, you're not mistaken. She's the daughter of famed rapper and musician Snoop Dogg, who has only been famous for what seems like our entire lives. She's a young woman navigating adulthood while also trying to figure out how to make sure the world sees her for herself and not as Snoop's daughter. That said, we know a thing or two about her, and we are sharing.
1. She Knows Hurt People Hurt People
If there is one thing that we all have to take time to remember in life, it is that hurt people hurt people. Kind, happy, nice, loving people do not say horrible things to and about others in any situation. It's the unhappy, miserable people who are doing the mean things, and she knows it. She knows that the ugly comments on social media are not about her even though they seem to be. They're about the people saying them. Everyone's comments say more about them than they do about others, and it's disheartening.
2. She is in a Relationship
She's been in a serious relationship for some time now, and the man she's with is Wayne Duece. However, they are currently facing some scrutiny from the public. The public, apparently, feels that he only loves her because of her father and not because of who she is. People are coming after them left and right online with ugly comments, and it's unkind.
3. She Struggled as a Child
She has been very open about her own feelings of unhappiness as a child. She felt a lot of things, and much of that had to do with being overweight, with being the darkest sibling growing up with two light-skinned brothers, and so many other factors. She struggled growing up, and being the daughter of a famous rapper didn't help.
She's made it very clear that as a child, she had some serious issues, and she struggled. Her mental health was always an issue for her, and she works hard even as an adult to focus on that and being herself. She tries to keep her life light and easy, but she has to focus on what brings her the most peace so that her own mental health does not suffer.
5. She is Young
She's a young woman who is dealing with a lot more in her young life than most adults do. She was born on June 22, 1999. She only just celebrated her 23rd birthday in 2022, and she did so with her loved ones by her side. No matter how bad the world is to her, she's still surrounded by people who love her for who she is.
6. She is a Musician
However, she does not use her real name on stage. She prefers to use a stage name, and it works for her. Her stage name is CHOC, and she uses that so that people do not automatically know who she is and what she's up to. She likes it, and it works for her.
7. She's the Baby
Snoop Dogg and his wife, Shante Taylor, have three kids. She's not only the baby, either, but she is also the only girl. She has two older brothers. Their names are Cordell and Corde. She also has a half-brother. Snoop famously cheated on his wife with his high-school sweetheart and fathered another son whose name is Julian.
8. She Struggles with Health
As a child, her parents felt they had concerns about a spot on her face. After many doctors, appointments, and tests, she was diagnosed with Lupus at the tender age of only 6. It's a constant health battle for her. She was on many medications, including the steroids that caused her to gain so much weight as a child and affected her negatively.
9. She's an Athlete
Despite growing up with some health concerns, medications, and many things that did not go her way, she loved to play sports. Her favorite is football, and she will grab a ball and hit the field anytime she has some free time. It's probably because she grew up in a household full of boys, and it's hard not to adopt some of their hobbies as your own.
10. She is a Performing Arts Graduate
She graduated from the Ramon C. Cortines School of Visual and Performing Arts. She as a high school student there, and she received her diploma in 2017. It was a big year for her, and she did learn so much while she was there.
Tell us what's wrong with this post? How could we improve it? :)
Let us improve this post!