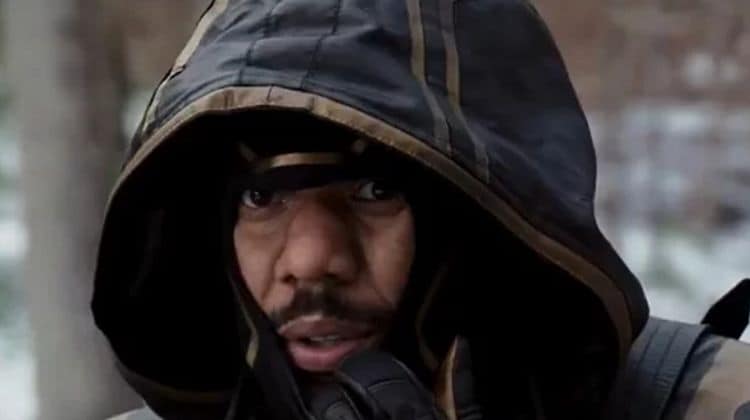 Breaking into the entertainment industry isn't an easy thing to do. For those who manage to get in, staying in is even harder. Fortunately for Clayton English, he has managed to do both. The talented actor and comedian has been working his way through the ranks for more than a decade, and he is finally getting the attention he deserves. He got a big break when he was cast in the Marvel series Hawkeye, and it has given him the opportunity to share his talent with a massive audience. Not only has the series helped his fan base grow, but it will also likely open up even more doors for him in the future. Keep reading to learn 10 things you didn't know about Clayton English.
1. He Grew Up On A Farm
Oftentimes, Atlanta is listed as Clayton's home down, but it looks like where he's really from is actually pretty far outside of the city's limits. During an interview with WABE, Clayton shared that he grew up on a farm in Warm Springs, GA. Warm Springs is located a little over an hour outside of Atlanta.
2. He Watched Lots Of Comedy Specials As A Child
Most comedy specials are geared toward adult audiences, but that didn't stop Clayton from enjoying them as a child. He told WABE, "My parents used to let me watch comedy specials way before they probably should have. They would just say 'Just don't repeat these words,' and I'd be like, 'Of course not,' and as soon as I'd get on the bus, I'd repeat verbatim what I'd heard George Carlin say, or Robin Harris, or any of these people who, it just amazed me that they were funny, like, for an hour".
3. He's A Proud Dad
Clayton's work may seem like the most important thing in his life, but the truth is that family is his top priority. He is a dedicated dad to his young son and he seems to really be enjoying his role as a father. As you can imagine, Clayton likes to spend as much time with his son as he can.
4. He Has Some Behind The Scenes Experience
Most people are aware of the fact that Clayton has done some acting over the years, but many people don't realize that he's also done work from the other side of the camera. Most notably, he was a creative consultant on MTV's Wild 'N Out from 2018 to 2019. He also wrote several episodes of the TV series AP Bio.
5. He's A Pretty Private Person
Even though Clayton is a public figure, he has never been the kind of person who likes to have the spotlight cast over his entire life. Over the years, he has been pretty private when it comes to his personal life. Since it's no secret that oversharing can often cause things to go left, it's easy to see why he's chosen to keep it low-key.
6. He Went To An HBCU
Historically Black Colleges and Universities have been a part of the Black American community for well over 150 years, and Clayton is proud to be part of that legacy. Clayton attended Florida A&M University (FAMU) for around three years. Unfortunately, we weren't able to find any information on what he majored in. Even though it doesn't appear that he graduated, he still reps the school proudly.
7. He Hired His Mom
Clayton may be a private kind of guy, but one thing we do know is that he's all about keeping it in the family. Once he reached a point in his career where he needed some extra help, Clayton told My Houston Majic that he hired his mom to be his executive assistant. Her main responsibility is to go through his emails.
8. He's Had Lots Of Odd Jobs
Like most people in the entertainment industry, Clayton's journey to stardom wasn't a straight shot. He's had to work lots of other jobs along the way and some of them were a little on the random side. While talking to My Houston Majic, Clayton shared that he used to work at Ikea, Target, and Boston Market. He also worked at UniverSOUL Circus.
9. He Was In Hell Date
If you were around during the mid-2000s then you may remember the short-lived dating show, Hell Date. The series was essentially a prank show in which an unsuspecting person would be led to believe they were on an actual dating show. In reality, though, they were on a date with an actor who was hired to make the date as bad as possible. Clayton was a regular during the show's second season.
10. He Did A Little Bit Of Radio
These days, Clayton is all about being on stage or being in front of a camera, but that wasn't always the case. During his time in college, Clayton got involved in radio and he used the name Georgia Clay. Even though he no longer does radio, he has been involved in some podcasts over the years.