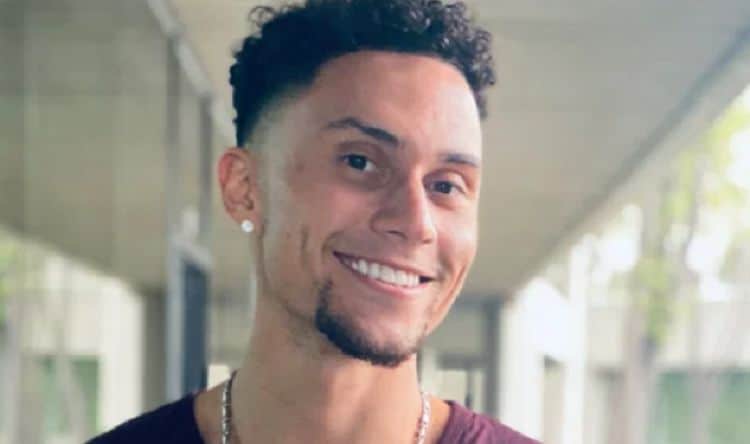 After years of dating unsuccessfully, Austin Tinsley has decided that he's ready to take things more seriously. He's looking for a woman that he can settle down and build with. He was hoping that that woman would be Bachelorette Katie Thurston, but it looks like the universe had other plans. Although Austin appeared as a contestant on season 17 of The Bachelorette, he was cut during the opening episode. Even though he didn't get the outcome he was looking for, Austin doesn't plan on giving up on love. Plus, thanks to the show there are a lot of women who are interested in him. Keep reading for 10 things you didn't know about Austin Tinsley.
1. He Is A California Native
Austin was born and raised in Mission Viejo, CA which is located a little over an hour north of Los Angeles. He attended Santa Margarita Catholic High School near his hometown. Austin still lives in California and it doesn't appear that he's ever lived outside of the state.
2. He Works In Real Estate
Austin is the kind of person that puts 100% into everything he does, and his career is no exception. He has been working in real estate for the last several years and he's found a lot of success. His Bachelorette bio says that "in 2020 alone, he flipped 20 properties and says that in 2021, his goal is to flip over 100."
3. He Was A College Athlete
Anyone who grew up playing a sport knows that it's one of the best experiences a person can have. Austin's love for sports followed him all the way to college where he was a member of the track and field team at California State University, Sacramento. He competed in hurdles during the indoor and outdoor seasons.
4. He Is 25
At 25-years-old, Austin was one of the younger contestants on The Bachelorette. While it doesn't appear there was a direct connection between his age and him being sent home, the fact that he's five years younger than Katie Thurston probably didn't help. There's a chance that Katie may look at some of the younger guys on the show and feel like they're less likely to want to be seriously committed.
5. He Is A Private Person
Lots of people associate those who do reality shows with being the kind of people who like to put their business on blast, but that isn't always true. Austin is a prime example. There isn't much personal information about him on the internet and he doesn't post very often on social media. Now that the show is over, however, Austin might decide to start posting more.
6. Family Is Important To Him
We don't have any information on if Austin plans to start a family of his own, but we do know that family is very important to him. He's very close with his loved ones and he has especially tight bonds with his sister, Sam, and his brother, Stephen, both of whom are also talented athletes.
7. He Loves Hanging Out At The Beach
As someone who was born and raised near the coast in California, it's probably not much of a surprise that Austin loves to get spend time at the beach. He's fortunate to live in a place that has no shortage of beautiful days and he always looks forward to working on his tan.
8. He Doesn't Have Any Tattoos
Tattoos have been around for centuries, but they've become more socially acceptable in recent years. Austin, however, hasn't jumped on the tattoo train. He doesn't have a single tattoo, but that doesn't mean he's opposed to getting them. He hopes to join team tatted in the future.
9. He Likes To Get Dressed Up
When it comes to fashion, Austin someone who can truly do both. He loves to keep it casual, but he also enjoys getting dressed up. Whoever he ends up with better be the type who likes to get dressed up enjoy a night out because that's definitely the type of time Austin is on.
10. He Is Looking For An Ambitious Woman
Now that Austin is back on the market, he's looking forward to meeting new women and seeing where things can go. When it comes to what he's looking for, Austin definitely wants to be with someone who is ambitious. Austin's bio for The Bachelorette states that "He believes that ambition is the most important trait that his partner can have and says that doing life together means driving each other to be better." At the end of the day, he really wants to be part of a power couple.
Tell us what's wrong with this post? How could we improve it? :)
Let us improve this post!