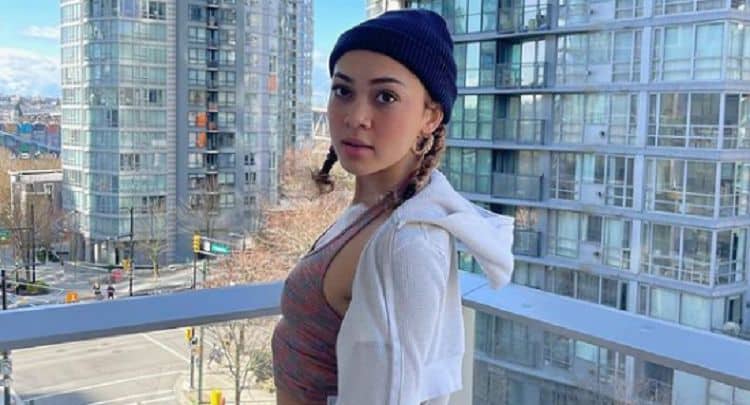 It's been almost a decade since Kamaia Fairburn made her first on-screen appearance. Although it took a while for her career to really start gaining traction, things really started to take off for her in the late 2010s when she was cast in a TV series called Star Falls. Since then, she has been working consistently and her roles have been getting bigger and better. Most recently, she was in two TV shows: Overlord and the Underwoods and Holly Hobbie, and she has another major role coming up. She will be playing Kayla in an upcoming TV series called Blockbuster. Unfortunately, however, a release date has not yet been announced. Keep reading for 10 things you didn't know about Kamaia Fairburn.
1. She Was Born in England
Kamaia has had quite an interesting upbringing that has included living in two countries. During an interview with Teens Wanna Know, Kamaia said, "I'm British! I was born in a small village in northern England and moved to Canada when I was one years old surrounded by cows and sheep. Which is funny because I'm such a city girl now but whenever I go back I feel so at home."
2. She's Bilingual
Being bilingual is something that is beneficial no matter what field a person works in, but it's especially beneficial in an international industry like entertainment. Kamaia is fluent in both English and French. That said, it appears that Kamaia has only acted in English at this point in her career.
3. She Likes Being Out in Nature
Kamaia really loves what she does, but that doesn't mean there aren't other things she likes to do in her free time. When the weather is nice, Kamaia likes to get outside and enjoy all of the beauty that nature has to offer. Whether that means going for a walk or hanging out by the water, Kamaia really appreciates the outdoors.
4. She Has a Great Sense of Style
Fashion is one of the best forms of self expression, and it's one that Kamaia really enjoys. She love being able to share her personality through her sense of style. No matter what the occasion is, Kamaia knows exactly how to put an outfit together and she isn't afraid of experimenting with different looks.
5. She Had Hundreds of Auditions Before Getting Her First Role
It goes without saying that working in the entertainment industry comes with lots of ups and downs. That is something Kamaia knows from first-hand experience. Prior to landing her first on-screen role, she went through about 300 auditions. Although she could've easily given up, she always found ways to keep moving forward.
6. She's A Vegan
Kamaia's love for nature doesn't just include spending time outdoors, it also extends to the way she lives her life. She has been a vegan for several years. While some people think that veganism means eating nothing but salads, the truth is that there are lots of great and creative vegan dishes out there.
7. She's Passionate About Human Rights
Kamaia is only a teenager, but she already has a good understanding of the things she believes in. She is all about human rights and she isn't afraid to show her support for the causes that are important to her. Based on her social media presence, we know that LGBTQ+ rights is one of those causes.
8. She Doesn't Take Social Media Too Seriously
These days, social media is major part of most people's lives. It can be hard not to get caught up in the fantasy world that people often create on the internet. However, Kamaia understands that the majority of things on social media are fake and she doesn't put too much stock into the things she sees.
9. Pho Is Her Favorite Food
Do you have a food that you never get tired of eating? Kamaia does. She told Teens Wanna Know, "Pho is by far my favourite food in life. I love it so much, I even started to make it at home myself with all the proper ingredients. I'm the only one in my family that likes it though, so I make enough for a small village and eat it for every meal for days at a time."
10. She's a YouTuber
Kamaia's acting gigs aren't the only time she steps in front of the camera. She also started a YouTube channel where she's posted a couple of vlogs. Although she only has 825 subscribers, her videos have gotten a total of nearly 6,000 views. It's unclear if she plans to keep creating content for her channel.
Tell us what's wrong with this post? How could we improve it? :)
Let us improve this post!