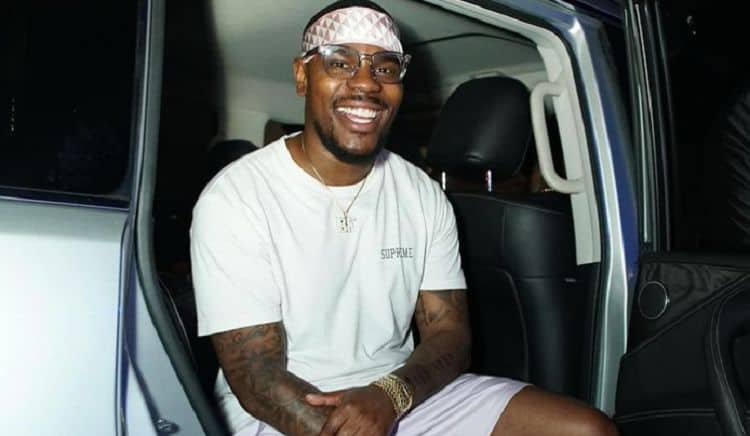 When you go by the name Haha, you give off a particular vibe. That's exactly what Haha Davis had in mind when he chose his stage name. He is, after all, a comedian, and his job is to make people laugh. What better stage name than Haha? It tells the world what they can expect, and no one is left wondering what he was thinking. In addition to his funny name, though, he's a guy who has changed the world a bit. He's made the comedy scene a little funnier, a lot more amusing, and he's making big waves in the community. Here's everything you never knew.
1. He Got His Start on Vine
The now defunct app is one people all but forgot about. People were able to create and post six-second videos with just enough time to make people laugh and make their point, and this is where he got his start. The app is done and finished now, but he was able to take his followers from there and move on with them to other social platforms when the app went defunct.
2. He Was Discovered
Not in a 'walking through the mall and a modeling scout saw him and changed his life' kind of dream scenario every teenage girl had when she was growing up in the 90s, but in the way that celebrities found him online and loved what he was doing. Chance the Rapper is one of the celebs who followed along and decided to invite him to collaborate on a few projects – and it changed the comedy game.
3. He Has a Catchphrase
Kind of how Cher said "As if," in "Clueless," and Frank the Tank made "let's go streaking, around the quad and through the gymnasium," a thing in "Old School," it seems as if Haha Davis made the phrase, "Dis finna be a breeze," a whole thing. Now celebrities use it, athletes use it, and no one can stop themselves.
4. He's From the Motor City
Or, as you know it, Detroit. The Michigan native grew up in Detroit, which is a city that's seen some highs and lows over the years. Famous for being the city in which American-made cars have their factories, this is a place where people did really well, and then they did not. The city has been through a lot over the years, but it is home to Davis.
5. He Left College
After his high school graduation, he did what most kids do. He enrolled in college. He did the Junior College thing – or community college, if you will – but he didn't like it. He spent two years there studying and thinking about his future, but college simply wasn't for him, as it is not for everyone. He left, and it was the right decision for him.
6. He Decided to Become Famous Playing Video Games
After college, he moved back into his family home. He was one of six people living in a three-bedroom house, and he was calling his mom's basement his home. One evening while playing video games online, he decided he'd just film himself playing video games online and become famous. Then he saw a comedy video online and thought that was a better fit.
7. He Didn't Start Big
When he began posting his videos online, he was a 22-year-old kid. He was a young man who was riding his bike to work at KFC where he was making chicken and doing things his own way. He didn't think he would ever make it big, but he did.
8. He is in a Relationship
He is not a single man. He is currently involved in a romantic relationship with another content creator who goes by the name Melly. They often post funny videos together, and they are clearly enjoying the time that they are spending with one another.
10. His Name is Not Haha
While you probably gathered that already, his real name at birth was not Haha. His parents didn't have some sort of visionary look into the future and think, "This kid is going to be funny, so let's aptly name him," kind of moment – even though some kids do live up to their names, don't you think? His name is Carlos. Of course, Carlos Davis is not a standout name (it's a great name, but not the kind that stands out when you're looking to get famous) in the same way that Haha Davis is a standout name.
Tell us what's wrong with this post? How could we improve it? :)
Let us improve this post!