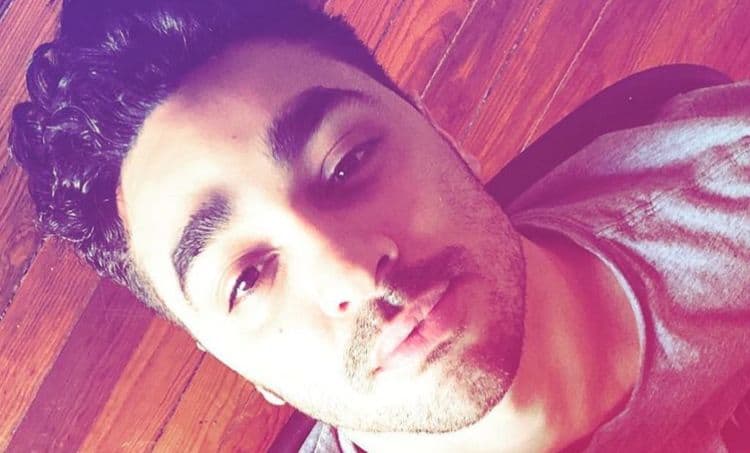 In the 15 years since making his on-screen debut, E.J. Bonilla has gone from an aspiring actor to a star. Throughout his career, he has shown that he has the versatility to play a wide variety of roles. He is best known for playing Raphael Rivera in Guiding Light, and his resume also includes some other impressive credits. Although it's been a couple of years since E.J. has made an on-screen appearance, his fans can rest assured that they haven't seen the last of him. He currently has several projects in the works and it was recently announced that he will be in an upcoming series on NBC called Getaway. Keep reading to learn 10 things you didn't know about E.J. Bonilla.
1. He's A Brooklyn Native
E.J. (the E and J stand for Edward Joshua) was born and raised in Brooklyn to Puerto Rican parents. Brooklyn is also where he fell in love with acting. He is very proud of his roots and both cultures have played a major role in who he is as a person and an actor. As far as we can tell, E.J. still lives in New York City.
2. He's A Director
As of now, E.J. has spent the majority of his career in front of the camera, but he's also learning how to get comfortable behind it. In 2019, he made his directorial debut with a short film called STFU. There's no doubt that we'll be seeing more behind-the-scenes work from E.J. in the years to come.
3. He's Had Some Health Issues
One of the reasons we probably haven't seen much of E.J. in the last two years is due to health problems. In an Instagram post E.J. shared, "Those of you who know me know that I've been dealing with issues with my back for about two years now. (A slipped disc, spina bifida in my L5, pulled shoulder and scar tissue and possible pinches in upper back STUFF)."
4. He Loves To Read
Telling stories is E.J.'s job, but sometimes he likes to get lost in a good story just like everyone else. Reading is one of his favorite things to do in his free time, and he likes all kinds of books. Occasionally, he even shares photos of the book(s) he's reading with his followers on Instagram.
5. He Started Acting In High School
There are lots of actors who fell in love with performing while they were still in diapers, but E.J. didn't discover his interest in acting until a little later. During an interview with Cosmopolitan, E.J. said, "I started with Grease. I'm from Brooklyn and my junior high went to 9th grade. Our gym teacher ran the program and asked me to be Danny Zucco. I always loved Grease and it just happened and it was beautiful. It was lipsunk, but I got on stage the lights were on me and I fell in love."
6. He Started A Production Company
As mentioned earlier, there's a good chance we're going start seeing E.J. get behind the camera more often in the years to come. While talking to Cosmopolitan, E.J. said that he and a friend started a production company called Almost Dark. Unfortunately, we weren't able to find an online presence for the company.
7. He Was Nominated For An Emmy
In the entertainment industry, the only thing better than being considered for a major award is actually winning one. In 2009, E.J. recieved a 36th Daytime Emmy nomination for Outstanding Younger Actor in a Drama Series for his role in Guiding Light. Although he didn't win, there will be lots of opportunities for him to win other awards in the future.
8. He's A Proud Uncle
E.J. comes from a very close knit family, and he's been thankful to have their support over the years. Although he doesn't have any children of his own, he takes his role as an uncle very seriously and he loves spending time with his neices and nephews whenever he can.
9. He Loves Music
While it doesn't look like E.J. has any musical talents of his own, he's always been a big music fan. He loves listening to a wide variety of music. Based on an Instagram post, it's clear that he's a Lil Wayne fan. E.J. expressed that he hopes to be as on top of his game as Wayne has been throughout the years.
10. He Enjoys Being Active
Even though he's been dealing with back problems, being active has always been a big part of E.J.'s life. He loves to keep himself in good shape, and there are a number of ways he likes to do that. From practicing yoga to more traditional gym workouts, E.J. enjoys seeing what his body is capable of doing.
Tell us what's wrong with this post? How could we improve it? :)
Let us improve this post!