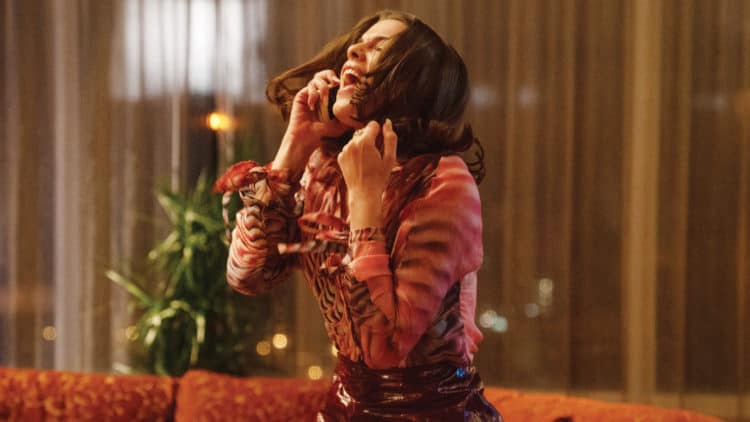 If the name Julia Fox doesn't mean much to you, prepare yourself. She is an actress and a model, but her name was never used as regularly in her own career as it is being used right now after she went public with her new relationship. She's the new girlfriend of rapper Kanye West. Kim Kardashian's estranged husband is moving on with his life, and his future does not include getting back together with Kardashian if photos of him out with Fox sharing some serious kisses are any indication. They seem serious, and the world now wants to know all the things about the woman Mr. Kim K is dating.
1. She is Young
She's ready to celebrate a beginning of the year birthday in 2022. She was born on February 2, 1990, so she's going to turn 32 in 2022. She's youthful, but she's also on the young side compared to her boyfriend and even his ex-wife.
2. She's a Model and an Actress
She's both an actress and a model, and she's been recognized for her work. She earned a Gotham Award in 2019 for being a breakthrough actress in her role in Uncut Gems. She has worked hard and made things happen for herself. She's not settling for less than the best.
3. She's a New Mom
She's a very new mom, if we are being honest. She welcomed her first child, a son, on valentine's day 2021. He is not yet one, and she's already in a new relationship and dating. However, she keeps her life at home as private as possible, and she makes it clear she dotes on her sweet son and puts him first – always.
4. She's Married
Technically, she's separated. At the moment, there is no public information that her divorce has been finalized, but she's been separated from her husband since 2020. They wed in 2018. He's a private pilot by the name of Peter, and their marriage was short-lived.
5. She Met Kanye on NYE
She divulged all the information in an article for Interview Magazine. The newly-minted couple met in Miami on NYE. They clicked instantly. They partied in Miami and then flew to NYC to keep the party going. They went out and they had the best time, and then he directed an entire photoshoot of her in the restaurant where they were dining.
6. She's Living in the Moment
For this young model and actress, the new year is all about living in the moment. She is not dedicated to spending any of her time looking at the past or the future. She's just right here, right now, and that's where she plans on staying. Life is, after all, too short to worry or regret, is it not?
7. She Has No Expectations
She doesn't know where things with Kanye will go, but she's not worried about it, either. She's focused on right now, and she's not even sure what she wants. It's been fewer than two weeks since the couple met, so it seems as if it might be a good time for them to focus on spending their time getting to know one another rather than focusing on what the future might hold for them.
8. She's an Addict
Something the model/actress has been vocal about the fact that she is a recovering addict. She was addicted to both heroin and pills, but she lost a friend. When her friend died, she made a promise that she would be sober. She's been sober ever since.
9. She Didn't Have a Great Upbringing
She was sent by her mother to live with her father, who was homeless. He worked in the construction industry renovating homes, and they lived in the homes he was renovating. She would occasionally go find a female friend who didn't have a great household upbringing – usually a single mom with trouble of her own – and she'd stay there for a while. She once met a friend whose older sister was in the sex trade (a dominatrix) and that led Fox to answer a Craigslist personal ad for adults and enter into a five-year relationship with a much older man.
10. Her Mind is A Mile A Minute
Fox is a woman whose mind goes in a million directions at one time. She's always thinking 10 more things ahead of what she is talking about and that results in her talking quickly. She's a mover and a doer and someone who is always going and thinking, and she recognizes that in herself.
Tell us what's wrong with this post? How could we improve it? :)
Let us improve this post!