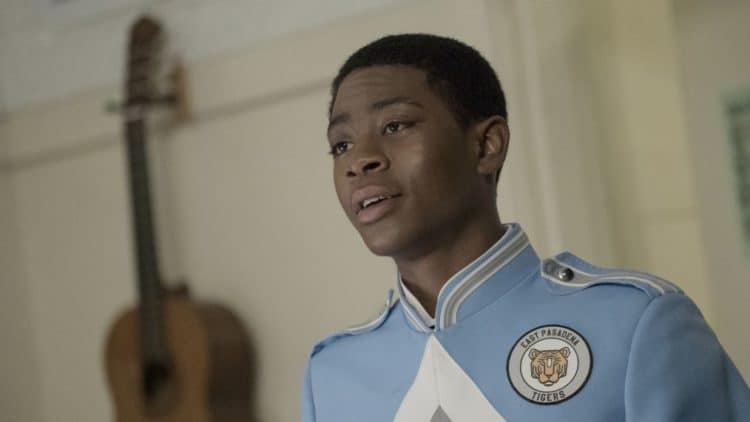 Breaking into the entertainment industry isn't an easy thing to do, and this is something that RJ Cyler knows from first-hand experience. For nearly a decade, RJ has been working to carve out a place for himself, and his work has paid off. After making his first on-screen appearance in 2013, RJ quickly showed that he was ready for bigger opportunities. He got his first big break in 2017 when he was cast in the TV series I'm Dying Up Here. Since then, he has kept the momentum going and 2021 proved to be a huge year for him thanks to his role in the Netflix movie The Harder They Fall. RJ also has a few other projects in the works that are sure to help propel him even further. Keep reading to learn 10 things you didn't know about RJ Cyler.
1. He's A Floria Native
RJ Cyler is originally from Jacksonville, Florida. While he will always be proud of where he's from, he also knew that Jacksonville wasn't the best place to be to pursue a career in the entertainment industry. In 2013, RJ and his family relocated to the Los Angeles area so that he could have access to better acting opportunities.
2. He's Experienced Homelessness
Los Angeles is often seen as one of the most glamorous places in the world. However, that wasn't the case for RJ and his family when they first moved to the area. His parents had to give up everything in order to relocate, and they went through a period of homelessness before RJ was cast in Me and Earl and the Dying Girl in 2015.
3. His Faith Is Important To Him
We weren't able to find any specific information about RJ's religious beliefs, but what we do know is that his faith plays a major role in his life. He often posts about his faith on social media and it's clear that his belief in God is something that he has leaned on many times throughout the years.
4. He Loves To Skate
These days, RJ spends a good portion of his time working, but when he gets time off he loves being able to tap into his other interests. RJ enjoys going rollerskating and he's a very talented skater. Not only is skating a good way for him to be physically active, but it's also something he loves doing to clear his head.
5. He Has A Great Sense Of Style
Acting might be RJ's main form of self-expression, but it certainly isn't the only one. Fashion is another way that he likes to share his personality with the world, and he has a knack for putting together great looks. Whether he's going to a formal event or just hanging out with friends, his outfits are always on point.
6. He's A Family Oriented Person
For the most part, RJ has chosen to stay pretty private when it comes to his personal life. One thing he has been open about, though, is the fact that his family is very important to him. He has especially close relationships with his parents and he loves spending time with them whenever he can.
7. He's A Musician
There are some people who spend their entire lives trying to find just one thing they're good at. However, RJ has already discovered several things. On top of acting and skating, RJ is also a drummer and a DJ. That said, it's unclear if he has plans to release any original projects.
8. He's Interested In Telling Stories From The Other Side of the Camera
So far, acting has been RJ's main focus. That won't always be the case, though. It appears he is also interested in stepping behind the camera. According to IMDB, RJ is the executive producer of a movie called Freedom's Path which is set to be released some time in 2022.
9. It's Unclear If He's Had Formal Acting Training
Since RJ hasn't shared much information about his personal life, we weren't able to determine whether or not he has gone to any kind of formal acting school. From what we do know, however, it appears that he may be entirely self-taught. If that's the case, it makes his success even more impressive.
10. He's A Positive Person
Trying to be optimistic in a world that is full of negativity and disappointment isn't always easy. Still, RJ does his best to maintain a positive attitude and see the bright side. Having this kind of attitude has probably been very beneficial to him in his journey as an actor.
Tell us what's wrong with this post? How could we improve it? :)
Let us improve this post!