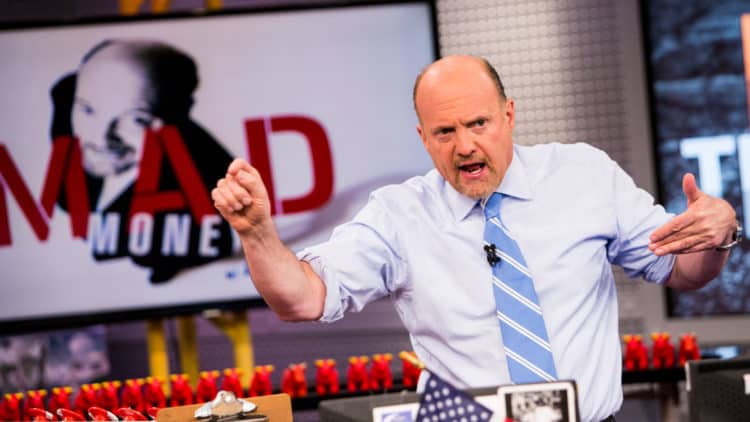 When people think of the lifestyle of celebrities, they associate it with all the trimmings that come with earning huge sums of money. Most celebrities have at least one luxurious home, their choice of cars, holidays abroad, a designer wardrobe, and assistants to help them with various aspects of day to day life. This kind of lifestyle is close to living like royalty and they enjoy all the comforts of those who have financial security. However, this has not been the situation for most celebrities for their whole lives and many have come from very humble beginnings before achieving the level of professional and financial success they now enjoy. In fact, there are many celebrities who have experienced homelessness at some stage in their life before achieving fame. Here are 20 celebrities who fell into homelessness.
20. Harry Houdini
Harry Houdini was one of the most famous professional magicians and stunt performers of all-time. He was born in Budapest on March 24, 1874, and died of peritonitis in Detroit on October 31, 1926, when he was 52 years of age. He shot to fame in 1904 after he performed a stunt in London when huge audiences watched him escaped from special handcuffs. To follow his dreams of becoming a famous magician, Houdini left home and traveled in a freight car to Missouri. He then moved to New York City with his father but they were so poor they had to beg on the streets.
19. Heather Mills
Heather Mills is an English television personality, a businesswoman, and an activist. She is also a former model. In addition to her work on television, Mills is also well-known as the ex-wife of Sir Paul McCartney, with whom she has a daughter, Beatrice. Heather Mills has alleged that she had a troubled childhood that involved sexual abuse by the pool attendant of a neighbor and her father being sent to prison for fraud. She has also claimed that when she was 15, she ran away from home with the intention of joining a funfair. During that time, she says that she was living in a cardboard box on the platform at Waterloo Station. This is not the only difficult time Mills has experienced in her life. In her 20s, Mills was hit by a police motorcycle responding to an emergency call while she was crossing the road. She suffered severe injuries and her left leg was amputated below the knee.
18. Jewel
Jewel is a singer and songwriter who was at the height of her fame during the 1990s and has won four Grammy Awards. The singer, who is from Utah, sold over 15 million copies of her debut album 'Pieces of You'. Before achieving this success, she had to come through a challenging period of her life. While trying to establish herself in the music industry, Jewel was living in her VW. She was married to Ty Murray, a rodeo cowboy, from 2008 to 2014 and they have one son together.
17. Charlie Chaplin
Charlie Chaplin is quite possibly the best-known silent film star of all time. Sir Charles Spencer Chaplin was born on April 16, 1889, in South London and had a very troubled childhood. His older brother was illegitimate and when his mother met his father he legally adopted the child. His parents were both music hall performers and they separated when Chaplin was a toddler. His mother had little money and received no support from his father, so they lived poverty. She also suffered from mental health problems and was frequently admitted to an asylum. This often meant that Chaplin and his brother were left to sleep on the streets of London. Chaplin entered the workhouse at the age of seven. When he was nine, Chaplin and his brother lived with their alcoholic father for two months before returning to the workhouse.
16. Kelly Clarkson
Kelly Clarkson is the most successful act to have come from the television singing competition 'American Idol'. She won the first season of the show and has gone on to produce singles that have dominated the charts and achieved millions of record sales. She has won numerous awards for her performances, including three Grammy Awards. She is happily married to Brandon Blackstock and has four children, including two stepchildren. The family lives in their luxurious home in Nashville, Tennessee. The singer's life has not always been like this as she faced many challenges on the road to establishing a successful career in the music industry. Immediately before she auditioned for 'American Idol' she had been living in a small apartment in Los Angeles. When the apartment burnt down shortly after she moved there, she was left with nothing. She was homeless, broke, and unemployed. Her life completely changed for the better after taking part in 'American Idol'
15. Drew Carey
Drew Carey is a famous actor, comedian, game show host, and philanthropist. He was born on May 23, 1958, in Cleveland, Ohio. He is most famous for his sitcom 'The Drew Carey Show' and for hosting the game show 'Whose Line Is It Anyway?'. He has also appeared in television series, films, and music videos. Despite his success, Carey was once homeless. He told the audience of a show that he was once traveling to see his brother in California from Ohio. Somehow, he ended up homeless in Las Vegas. To make ends meet, he sold plasma for $40 and looked for spare change so he could eat.
14. Jim Cramer
Jim Cramer is a television personality and author who was born in Pennsylvania on February 10, 1955. He is best-known as the host of CNBC's 'Mad Money'. He is happily married to Lisa Cadette Detwiler, with whom he has two children, and lives in a beautiful home in Summit, New Jersey. Before he was famous, an unexpected incident led to him being homeless. His apartment was broken into by a thief who took everything Cramer owned. As he had nothing left and nowhere to go, Cramer was forced to live out of his car until he could save enough for another apartment. He then launched a career as a hedge fund manager and this led to him becoming a television host.
13. Steve Harvey
Steve Harvey is a successful television host, comedian, and radio personality. He is known for his shows 'Steve', 'The Steve Harvey Morning Show', and 'Family Feud, Little Big Shots'. He is happily married to his third wife, Marjorie Bridges, and his success allows him to enjoy his two luxurious homes; one in Atlanta and one in Chicago. He has completely turned his life around since the late 1980s when his life could not have been any more different to what it is now. After an unhappy marriage to his first wife followed by a terrible divorce, he fell into homelessness. When he had money, he would sleep in a cheap hotel but, more often than not, he would sleep in his 1976 Ford Tempo. He lived like this for three years and described himself as having hit rock bottom.
12. Jim Morrison
Jim Morrison was a singer, songwriter, and poet who was best-known as the lead singer of 'The Doors. The band shot to fame when they released their number one single 'Light my Fire' which was taken from their self-titled album. They released a total of six albums during their short-lived career with Morrison as the lead singer. While many legendary musicians live the high-life once they have reached success, Jim Morrison still lived in a hotel in Los Angeles even when he began to earn money. However, his accommodation situation was even worse before he reached the height of his fame as he was once homeless. As a struggling musician, he slept anywhere he could. This included in his car and on Venice Beach under the pier. Morrison died on July 3, 1971, when he was 27. He was found dead in a rented Paris apartment. No autopsy was conducted as it is not required by French law, so the exact cause of death was never confirmed.
11. David Letterman
David Letterman is a famous for his talk show and it is rumored that he makes a whopping $50 million each year from this. He has also earned the honor of being the longest-serving television host in American history. Letterman lives on a 108-acre estate in North Salem, New York. However, this is not a lifestyle by which he has always lived. When he first arrived in Los Angeles at the beginning of his career, his home was his 1973 Chevy pickup. He only made it out of living in his car when he started writing jokes for Jimmy Walker. Unbelievably, this was his stepping stone to a successful career.
10. Sam Worthington
Sam Worthington was born in England on August 2, 1976, but his family moved to Perth in Australia when he was just two months old. It was while living in Australia that he began his career in television and film. His films included 'Somersault', 'Love My Way', and 'Rogue'. One of the roles for which he is best-known is the protagonist Jake Sully in the 2009 film 'Avatar'. Worthington has confessed that during the time he was auditioning for this role, he was living out of his car. He sold everything he had and made around $2000. He spent this on the car in which he was living. He has gone on to become rich and successful starring in films including 'Terminator: Salvation', 'The Shack', 'Everest', 'Manhunt', 'Hacksaw Ridge', and 'Unabomber'. Sam Worthington is now married to model Lara Bingle and they have two sons together. They have a property in Hawaii which Worthington has described as his palace.
9. Chris Pratt
Chris Pratt is now a hugely successful actor with an extensive list of movie credits to his name. These include 'Guardians of the Galaxy', 'Jurassic World', 'The Five-Year Engagement', 'Passengers', 'Jennifer's Body', 'Zero Dark Thirty', 'Her', 'Delivery Man', and 'Wanted'. He was married to Anna Faris between 2009 and 2017 and they have one child together. Pratt lives in a stunning home in Los Angeles, California. Like many actors, he struggled in the early stages of his acting career. He even lived out of a van while he was staying in Hawaii. His big break came when he landed a role in 'Cursed Part 3′ and this put an end to his days of being homeless.
8. Ella Fitzgerald
Ella Fitzgerald is one of the most famous jazz singers of all-time and earned herself the title of the 'Queen of Jazz'. She was born on April 25, 1917, in Beverley Hills, California. She began her career performing with the Chick Webb Orchestra before progressing to performing as a solo artist with a string of hits. She also made many appearances in film and television. Prior to making her stage debut at the Apollo Theater in 1934, Fitzgerald was a homeless teenager who had runaway from home. Sadly, Ella Fitzgerald died of diabetes mellitus on June 15, 1996.
7. Jennifer Lopez
Jennifer Lopez, also known as J.Lo, was born on July 24, 1969, in The Bronx, New York. She is a singer, dancer, actress, and fashion designer. She began her career as a dance but switched to acting in 1993. She played the leading role in the 1997 biopic 'Selena'. She has also starred in 'The Wedding Planner', 'The Cell', 'Parker', and 'The Boy Next Door'. Lopez has had a very successful singing career with a string of hits. The combination of her careers in the music and film industries has led to the star having an estimated worth of $250 million. Her life at the beginning of her career in the entertainment industry was rather different. Lopez's mother didn't agree with her daughter's choice of career path and the two rowed. Lopez left home and slept on the sofas of friends while she tried to establish herself. She even slept on the sofa in her dance studio.
6. Shania Twain
Shania Twain is possibly the most successful female country singer of all time. She was at the height of her fame during the 1990s and has had a string of number one hits. However, she suffered a string of tragedies and many challenging times. She was born in Ontario, Canada, on August 28, 1965. Her parents divorced when she was a toddler and her mother remarried. The family lived in poverty and often had no food. Her stepfather was physically abusive to her mother. Twain began performing in bars as a child to help support the family. Twain's mother escaped with Shania and her siblings and they lived briefly in a homeless shelter. Her mother, who suffered from depression, then decided to return to her husband with the children. When her parents were tragically killed in a car accident, Shania Twain worked to support her younger siblings.
5. Daniel Craig
Anyone who is cast in the role of James Bond becomes instantly famous regardless of anything they have done before. Daniel Craig has played the role of Bond in four films. 'Skyfall' alone made him $20 million dollars, so he is financially set for life. He has been married to Rachel Weisz since 2011. He paid £4 million (GBP) for an apartment in Primrose Hill, London, and has a second home just outside Ascot. Other films in which he has starred include 'Logan Lucky', 'The Girl with the Dragon Tattoo', 'The Adventures of Tintin' and 'Munich'. Prior to making it to the big time in the movie industry, Craig was sleeping rough on park benches while he looked for acting work.
4. Halle Berry
Halle Berry is not only associated with acting talent, she is also known for her beauty and sex appeal. The combination of her looks and her talent have led to her becoming one of the most successful African-American actresses of all time. In fact, she is the first and only African-American actress to win an Academy Award for Best Actress for her performance in the leading role of the 2001 film 'Monster's Ball'. However, life hasn't always been quite so great for Berry. She was born in Ohio on August 14, 1966.Her acting career began in 1989 and has starred in many films, including 'Boomerang', 'Die Another Day', 'Introducing Dorothy Dandridge', 'The Call', the 'X-Men' series of films, and 'Cloud Atlas. Her personal life has been less successful as she has three failed marriages and has admitted to being homeless when she started her acting career.
3. Hilary Swank
Hilary Swank might be one of the top Hollywood actresses now, but she certainly has very humble beginnings. She was born in Nebraska on July 30, 1974. Her family moved to a trailer park in Washington when Swank was six years of age. When she was 15, her parents separated. Hilary aspired to become an actress and her mother supported this. Swank and her mother moved to Los Angels but were forced to live in their car until her mother had saved enough money for an apartment. In 1992, she finally made it into a film with a small role in 'Buffy the Vampire Slayer'. One of her best-known roles was as the lead in 'Billion Dollar Baby' alongside Clint Eastwood in 2004. She won a Golden Globe and an Academy Award for her performance in this film. She also won an Academy Award for her role in the 1999 biographical film 'Boys Don't Cry'. Other films in which she has appeared include 'The Gift', 'Red Dust', 'Freedom Writers', 'Insomnia', and 'The Reaping'.
2. Jim Carrey
Jim Carrey is one of the greatest comedic actors of the current day and is famous for his slapstick style of comedy. He has had leading roles in many massive movies, including 'The Truman Show', 'The Mask', 'Dumb and Dumber', 'Liar Liar', 'The Grinch', 'Ace Ventura: Pet Detective', 'Ace Ventura: When Nature Calls' and 'Batman Forever'. His life growing up was much different to the riches he enjoys as a result of his success as an actor. In his teens, his father lost his job and this led to the family being evicted from their apartment. They were forced to live in a van for a significant period of time until they had saved enough for a deposit on a new apartment.
1. Sylvester Stallone
Sylvester Stallone has an estimated net worth of $400 million and lives in a mansion in Beverley Hills, California. He is best-known for his roles in the 'Rocky' and Rambo' series of films. His earnings from these films alone would have set him up for life without having to act in any of his other movies, which include 'Escape Plan', 'Locked Up', 'Stop or My Mom Will Shoot', 'Tango and Cash', and 'Expendables'. Before becoming so successful, Stallone experienced extreme hardship. He got kicked out of his apartment and slept in his car for a few days followed by spending three weeks living at Port Authority Bus Terminal in New York City. The only thing that got him out of this fix was seeing an advert for actors to perform in an adult movie. He got paid $200 for two days work to feature in the 1970 film 'The Party at Kitty and Stud's'.
Tell us what's wrong with this post? How could we improve it? :)
Let us improve this post!