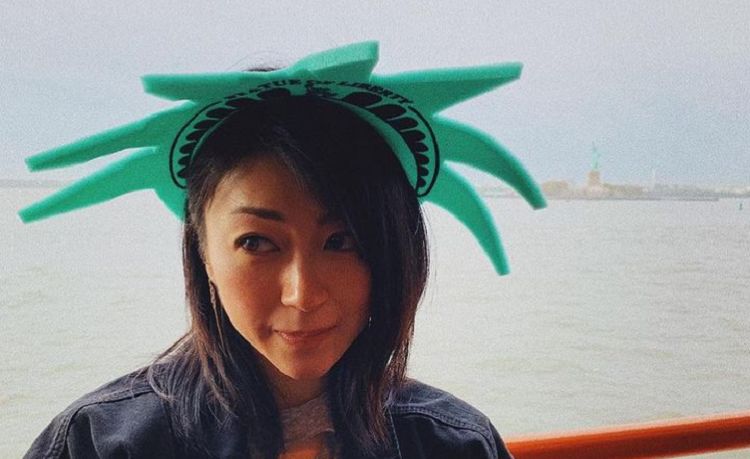 Utada Hikaru has been in the public eye for a long time, and that's just how it goes when you decide you're going to become a pop star. The Japanese-American singer was ready to get started in the music career back in 1996, worked hard on it until 2012 before taking some time off, and has been back in the spotlight since 2016. The life of this pop star has been filled with ups and downs including two failed marriages, a child, and the death of Hikaru's mother. It's been a long and arduous journey for the star, and now Hikaru Utada (the star goes by both Utada Hikaru and Hikaru Utada) is back in the media after making a shocking revelation.
1. Utada is an 80s Baby
Utada was born in 1983, which means that the artist did get to grow up in the coolest time (from another 1983 baby). The world was simple, kids had a lot of fun, and we were always disconnected from the world when we were at home or out in public – and it was glorious. The artist was born on January 19, 1983.
2. Utada Was Born in New York City
Many people believe that Utada was born and raised in Japan since the artist is Japanese-American, but the family actually resided in New York City. The artist's parents are Japanese, which is where that heritage comes from. However, Utada did spend ample time in Tokyo because of their father's job.
3. Utada Began Writing at 10
At the age of 10, this artist was ready to take on the act of songwriting. Perhaps Utada did not realize it at the time, but that's what they were doing. They were writing songs, making music, and preparing for a life as an artist.
4. Utada is Non-Binary
Utada made the announcement in 2021 – during June – that there is no longer a point in which being a she feels appropriate. Utada has always been an advocate for same-sex marriage and LGBT rights, and now the artist has made the announcement that being one gender is not something that works in life, so the artist is no longer a he or a she.
5. Utada is Bilingual
Growing up with a Japanese father meant that Utada, despite being born and raised in New York City, speaks fluent Japanese as well as English. It's not an easy language to learn, but it's made much easier when you grow up listening to parents speaking two languages than it is to learn out of sheer will.
6. Utada's Mom Committed Suicide
The most tragic occurrence in a child's life is losing a parent. Utada's loss was even more tragic than most because Utada's mother made the decision to end her own life in the most horrific manner. She jumped from the 13th floor of a condo building in Japan back in 2013, ending her life after suffering from what was apparently a lot of stuff no one knew about.
7. Utada Married a Much Older Man
Eyebrows raised significantly when the artist announced back in 2002 to a man older by more than 15 years. The first husband of the artist was a film producer as well as a photographer, and the nature of their jobs and their lives ended their marriage fewer than five years after they exchanged vows.
8. Utada Married Another Man Not in the Business
When Utada married for the second time in 2014, it was to a man not in the business. This new husband was a bartender the artist met while off on a work trip in Europe. The artist met the husband while he was employed as a bartender in a London hotel, they hit it off, and they eventually got married, had a son, and called it quits within four years.
9. Utada Has a Son
Utada announced the birth of a son in 2015. The birth of this child came only a year and two months after the child's parents were married. They did not tell the world they were expecting a child, though some did speculate that there was a pregnancy. They preferred, as a couple, to keep their marriage and their impending parenthood to themselves.
10. Utada Prefers Privacy
Above and beyond anything else in life, Utada is a person who simply prefers to have a private life outside of work. Being a famous musician is not an easy job when every single thing you do, say, and decide is immediately reported to the entire world, and the privacy that this star craves is more than a little important.